(Minghui.org) The Chinese Communist regime's closure of labor camps due to international pressure in late 2013 was followed by a 29.8% increase in the number of Falun Gong practitioners arrested in 2014, according to data collected by Minghui.org as of January 5, 2015. At the provincial level, 23 out of the 30 provinces and autonomous regions in China saw an increase in arrests in 2014.
Compared to 4,942 confirmed arrests in 2013, this past year saw 6,415 practitioners taken into police custody for their belief, averaging 18 practitioners per day.
Among the 6,415 practitioners arrested, 3,941 (61.4%) were arrested together with at least one other practitioner, including 21.3% arrested in groups of two, 21% in groups of three to five, and 19% in groups of six or more. The largest group arrest involved over 100 practitioners from Jiangsu Province in September 2014.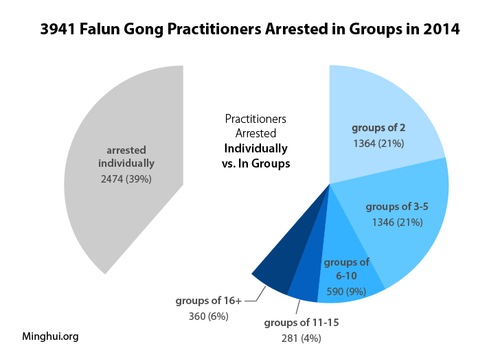 Figure 1. Numbers of practitioners arrested in groups
The arrests peaked in April and July in 2014, as shown in Figure 2. This pattern coincided with two anniversaries deemed "sensitive dates" by the Communist Party - April 25 (when Falun Gong practitioners staged a peaceful appeal outside the central government compound) and July 20 (when the CCP began its nationwide campaign against the practice).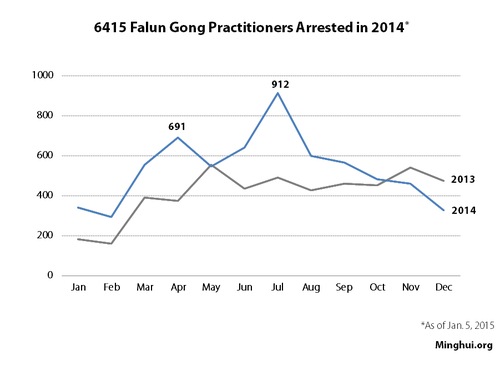 Figure 2. Number of practitioners arrested by month
The arrests took place throughout China, with Shandong Province detaining the most practitioners (813, 12.7%), followed by Liaoning (640, 10%) and Jilin (635, 9.9%).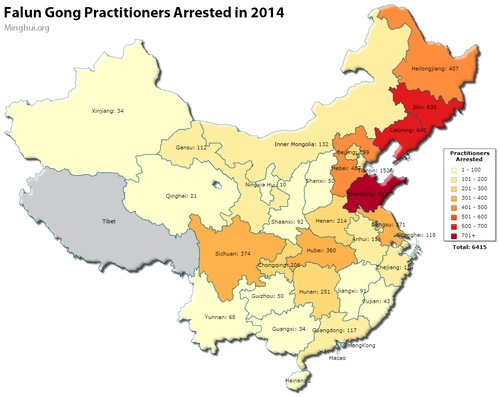 Figure 3. Number of practitioners arrested by province
Group Arrests Preceded by Tracking, Surveillance
Unlike individual arrests where a practitioner is arrested on the street when talking to the public about the persecution of Falun Gong, most group arrests were premeditated–mostly by the 610 Office (an extralegal agency created specifically to eradicate Falun Gong)–and often preceded by meticulous planning and months of surveillance.
On August 17, 42 practitioners were arrested in Cangzhou, Hebei Province, while sharing their experiences in practicing Falun Gong. It was later confirmed that personnel from the Cangzhou 610 Office had been monitoring the practitioners while they were preparing for the gathering.
Among the 42 practitioners arrested, Ms. Li Li had been under surveillance since 2013. Under her car's chassis, Ms. Li found a tracking device with red and green blinking lights. Two days after she removed it and placed it in her basement, the police ransacked her house.
The largest arrest of over 100 practitioners took place on September 17, 2014, in Lianyungang, Jiangsu Province. Police broke into the practitioners' homes and seized their Falun Gong books, computers, printers, and other Falun Gong-related materials. It was reported that the Jiangsu 610 Office was behind this massive arrest. More than 500 officers were dispatched two weeks before the arrests to monitor the practitioners.
Most groups arrests of more than 20 practitioners happened between June and October. Several groups of practitioners were taken directly to brainwashing centers following the arrest, including the 30+ practitioners from Tonghua, Jilin Province, arrested on September 2, and the 27 practitioners from Hefei, Anhui Province, arrested on October 21.
It should be noted that this period overlapped with the July-to-October peak in the number of practitioners sent to brainwashing centers in 2014.
Arrests Around "Sensitive Days" – Leaked Files Reveal Centralized Persecution Policy
Entering March, the number of practitioners arrested began to increase, peaking in April and July.
The intensification of arrests occurred near the Communist regime's "sensitive days," including significant anniversaries such as the aforementioned April 25 and July 20, as well as May 13, the anniversary of Falun Gong's introduction to the public.
Increased arrests were also reported before important political events, such as the National People's Congress and the APEC Summit.
In a leaked internal urgent notice from the Sichuan 610 Office issued on April 23, 2013, extra police forces were deployed to arrest and monitor Falun Gong practitioners around April 25 and May 13.
The notice mentioned that practitioners in Sichuan had been actively submitting persecution reports to overseas media, such as Minghui.org, and that practitioners sprayed messages such as "Falun Dafa is good" on utility poles in Zigong City between March 26 and April 3, 2013.
On June 9, 2014, the Inner Mongolia 610 Office issued a "confidential notice" [the left panel shown in the image below] ordering local authorities to "collect the names of Falun Gong practitioners in Inner Mongolia."
The notice required local, residential, and township committees to submit their lists of names by July 10, 2014, and nearby city governments before July 15, 2014, just days before the "sensitive" July 20 date.
The 610 Office emphasized use of police information systems to achieve "precision" in the "battle against Falun Gong."
The notice also stressed "strict control on confidentiality and prevention of information leakage," as well as "preventing generating negative effects on society."

Figure 4. Internal notices to monitor practitioners around "sensitive days" (the left panel shows the notice from Inner Mongolia and the middle and right panels are notices from Sichuan Province)
Related reports:2014 Persecution Statistics: 983 Falun Gong Practitioners Tried, 635 SentencedMore Falun Gong Practitioners Detained in Black Jails in 2014