Shanghai: Ninety-seven Falun Gong Practitioners Illegally Arrested in First Half of 2014
July 12, 2014 | By a Minghui correspondent from Shanghai, China
(Minghui.org) July 20, 2014 marks the 15th year of the persecution of Falun Gong practitioners in China. To date, 3769 practitioners were persecuted to death. In the first half of 2014, 69 new death cases were confirmed, and 413 practitioners were put on trial.
In this report, we will summarize persecution accounts of Falun Gong practitioners in Shanghai, one of the largest cities in China.
According to incomplete reports published on the Minghui website, in the first half of 2014, ninety-seven practitioners were illegally arrested, four practitioners were sentenced to at least three years in prison and seventeen practitioners were to taken to brainwashing centers.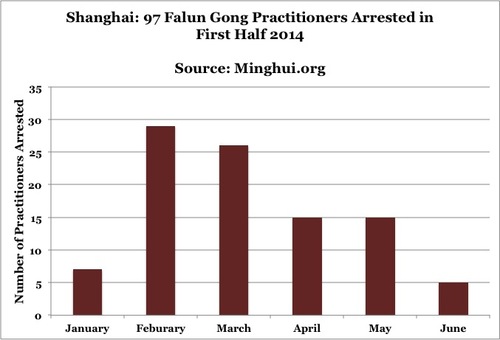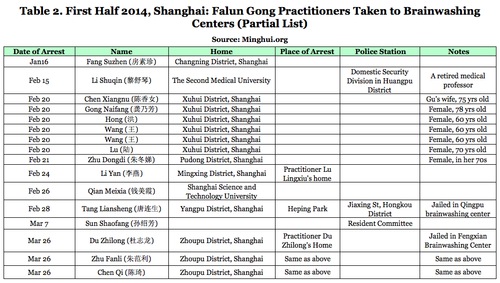 Mr. Du Zhilong, 74, was emaciated and developed significant memory, hearing and vision losses, following his arrest on March 26. He was detained at Pudong Detention center for one month and then transferred to a brainwashing center on April 25.
Before he was arrested, he was robust and healthy despite his age. After being detained, he has now lost the ability to think and communicate. His family believes that the authorities gave him nerve-damaging drugs.