No Medical Parole While Alive; No Return of the Body After Death
December 01, 2014 | By a Minghui correspondent from Shandong Province, China
(Minghui.org) Mr. Wu Jiajun, 60, imprisoned for his belief, passed away in Shandong Prison on November 27, 2014. The prison authorities refused to transfer Mr. Wu's body back to his hometown, claiming, "We are responsible for him. His body can't be transferred to his hometown. The prison shall do the cremation."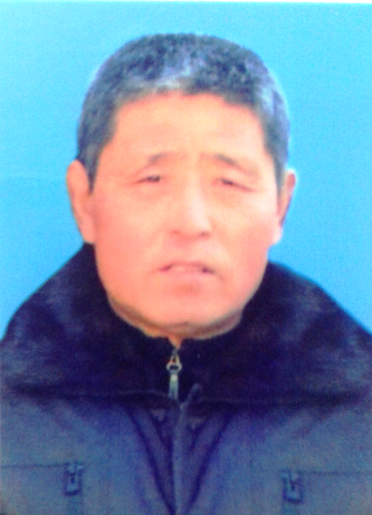 Mr. Wu Jiajun
Mr. Wu developed a severe heart problem during his imprisonment. When his family tried to visit him on November 18, 2014, a guard named Zheng said, "Wu is experiencing a severe heart problem now and no visitation is allowed." The family asked that they release him on medical parole, to which the guard responded, "We'll release him when he is about to die."
Mr. Wu's family, after asking to see him several times, were finally allowed to visit him at the Shandong Police Hospital on November 21. Mr. Wu was emaciated, had no energy and had difficulty breathing.
The prison notified Mr. Wu's family at 9:00 a.m. on November 27 to come to the prison. When they arrived, they were told that Mr. Wu's body had already been placed in cold storage.
Arrested and Sentenced in 2012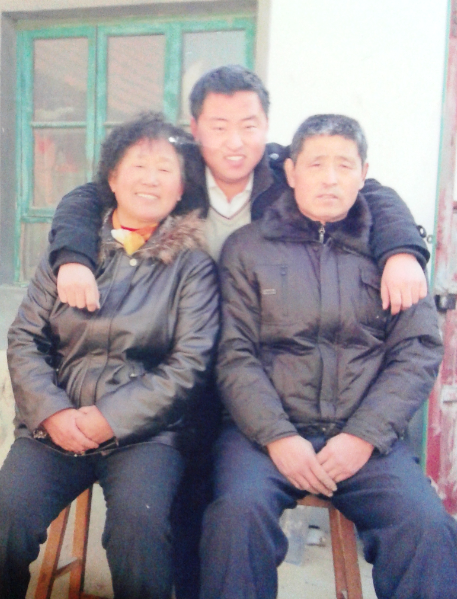 Mr. Wu Jiajun, his wife, and son
Mr. Wu was arrested on February 28, 2012, by police officers from the Laizhou Domestic Security Division. The police ransacked his home and confiscated eight printers, two computers, Falun Gong books, Falun Gong truth-clarification materials, and other personal belongings. Mr. Wu was first held at the Dianzi Brainwashing Center and then transferred to the Laizhou Detention Center.
His family was first allowed to see him on December 10, 2012, about 10 months after his arrest. Mr. Wu was very thin at the time, weighing less than 100 lbs -- a catastrophic loss from his original weight of 165 lbs.
The Laizhou Court sentenced Mr. Wu to three years in prison at the end of December 2012, without notifying his family. He was taken to the Shandong Province Prison on January 9, 2013.
His family learned in April 2013 that Mr. Wu was taken to the Shandong Police Hospital on January 29, twenty days after he was taken to the Shandong Prison. They were only allowed to see him through a glass window for five minutes.
The prison told hospital officials, "Falun Gong practitioners' families are not allowed to visit."
Summary of Key Persecution Facts:Name: Wu Jiajun (吴加俊)Gender: MaleAge: 60Address: Laizhou City, Shandong ProvinceOccupation: Electrical MaintenanceDate of Death: November 27, 2014Date of Most Recent Arrest: February 28, 2012Most Recent Place of Detention: Shandong Province Prison (山东省监狱)City: JinanProvince: ShandongPersecution Suffered: Brainwashing, illegal sentencing, imprisonment, home ransacked, detention
Earlier reports:Mr. Wu Jiajun's Family Denied Visitation Rights by Shandong Prison AuthoritiesMr. Wu Jiajun from Laizhou City, Shandong Province, Covertly Tried