Judge in Heilongjiang Human Rights Case Admits to "Rubber Stamp" Role in Prosecution of Falun Gong Practitioners
November 17, 2014 | By a Minghui correspondent from Heilongjiang Province, China
(Minghui.org) Seven Falun Gong practitioners and four prominent human rights lawyers were arrested this March for seeking the release of practitioners illegally detained at a brainwashing center in Heilongjiang Province.
Dubbed the "Heilongjiang Human Rights Case" by supporters of the lawyers and practitioners, this case has garnered attention both inside and outside of China. Under international pressure, the authorities released the lawyers and three of the practitioners.
Four practitioners, however, remain in custody and are facing trial.
Wang Jingjun, the presiding judge of the case, has received many phone calls urging him to release the practitioners. He has admitted that he has no say over the legal outcome, as everything is decided by the 610 Office, an extra-legal agency with the sole purpose of persecuting Falun Gong.
In order to avoid public attention, Judge Wang has changed the four practitioners' trial date three times.
Originally scheduled for August 11, the Jiansanjiang Court soon canceled the trial after Falun Gong practitioners from nearby cities and overseas made frequent phone calls to the court staff, asking them not to follow the persecution policy and to instead release the practitioners.
The practitioners' five lawyers received a court notification on October 27 that the trial would be held on November 17—which was shortly canceled again.
On November 3, Judge Wang informed the lawyers a third time that the trial was re-scheduled to December 17 at a court in Qianjin Farm.
Ms. Wang Yanxin (王燕欣), Ms. Li Guifang (李桂芳) and Ms. Meng Fanli (孟繁荔) are currently detained at the Jiamusi Detention Center and Mr. Shi Mengwen (石孟文) at the Qixing Detention Center.
Ms. Meng Fanli is currently detained at the Jiamusi Detention Center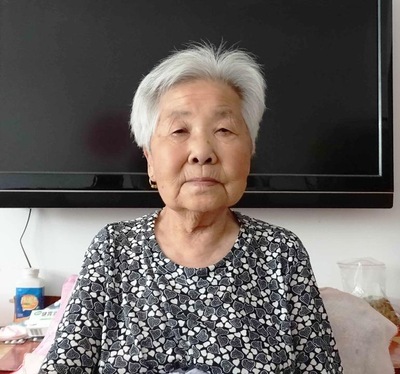 Mr. Shi Mengwen's mother, who longs for her son's release
Related article:Heilongjiang Human Rights Case: Defense Lawyers Threatened Prior to August 11 Trial