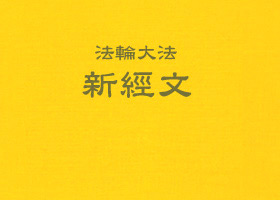 The three things are what Dafa disciples currently need to do well. Human rights are something that human beings pursue and value, whereas cultivators make a goal of transcending this world. Dafa disciples' working against the persecution is what takes place on the surface, but the reality is that these are acts of saving people, saving sentient beings. The Human Rights Torch Relay does involve working against persecution and helping people to see the evil party for what it is, but it cannot take the place of clarifying the truth to save people. The Human Rights Torch Relay has everyday people as its driving force and was initiated for the purpose of exposing and resisting the evil party's persecution of the Chinese people, so it is not to be passed to Dafa disciples. Dafa disciples in Mainland China should not set aside their truth-clarification work and participate on a large scale.
Li Hongzhi
April 14, 2008
…
(Clearwisdom.net)
The Divine Performing Arts company, presently touring Australia, arrived at its fourth stop, Canberra, on April 9, 2008, following shows in Melbourne, Sydney and Brisbane. On April 11, all tickets for the first show of the
Chinese Spectacular
in Canberra were sold out. Audience members waited in line to enter the theater early, and people were still checking the box office for available tickets a half hour before the show.
(Clearwisdom.net)
Canberra newspapers and magazines, including
Capital Magazine
,
City News
, and several others published articles to introduce the upcoming
Chinese Spectacular
presented by Divine Performing Arts. The show was staged in Canberra, the capital of Australia, on April 11 and 12, 2008.
(Clearwisdom.net) The final show of the Divine Performing Arts Chinese Spectacular at the Cirkus Theater in the Swedish capital of Stockholm ended at 10:30 p.m. on April 3, 2008. The usually reserved Swedes gave the performers a standing ovation and waved to those on stage. The performers bowed in reply nine times as the curtain opened and closed three times. The audience was simply reluctant to leave until the house lights came on. This exchange of wonderful feelings lasted for more than 10 minutes.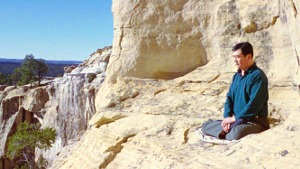 Master Li quietly watching the world from amidst the mountains after leaving New York following July 20th, 1999. (Published January 19, 2000)