Jilin Woman Suffers Declining Health After Four Months of Detention, Dies Two Years After Release
(Minghui.org)
Name: Zhao XinChinese Name: 赵芯Gender: FemaleAge: 71City: JilinProvince: JilinOccupation: EngineerDate of Death: Early December 2022Date of Most Recent Arrest: August 16, 2020Most Recent Place of Detention: Jilin City Detention Center
Having endured years of mental and physical distress due to the persecution of Falun Gong, a Jilin City, Jilin Province resident passed away in early December 2022. Ms. Zhao Xin was 71.
Falun Gong, also known as Falun Dafa, is a spiritual discipline that has been persecuted by the Chinese communist regime since 1999.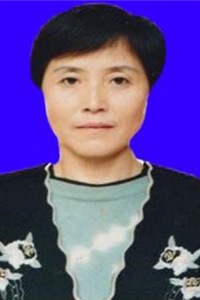 Ms. Zhao Xin
Arrested for Distributing Falun Gong Booklets
Ms. Zhao, a former engineer of Jilin City Water Company, took up Falun Gong in 1996. She was arrested on August 16, 2020, while distributing materials about Falun Gong at a local market. She tried to reason with the officers, but they said to her, "We are enforcing the law with violence. We don't want to listen to you."
As she refused to let them take her photos, they grabbed her hair and hit her head against the wall. She was very dizzy and had to squat. Then another officer came over and pushed her on the shoulder against the wall. He threatened to break her arm if she didn't comply.
With the picture they forcibly took of her, the police found her ID number and address in their database. They ransacked her home and confiscated her Falun Gong books and other personal items.
Ms. Zhao's husband had been struggling with high blood pressure, as well as severe heart and lung conditions over the years. He was incapacitated and depended on Ms. Zhao for care. He suffered convulsions upon witnessing the home raid. During the time Ms. Zhao was detained, his condition worsened, and he had to be hospitalized.
Tortured in the Detention Center
Ms. Zhao was taken to the Jilin City Detention Center on the evening of her arrest on August 16, 2020. As a result of the torture there, she developed dangerously high blood pressure and a heart condition. She was given 15 minutes only for each meal and the uneaten food would be taken away when the time was up. The food was usually a piece of rice flour cake and leafy greens soup with no other sustenance. She had constant stomach pain and often had blood in her stool. At night, the place she was allowed to sleep was only one foot wide and it was difficult to lie down. During the day, she was subjected to long hours of physical torture.
Instigated by the guards, many inmates took part in persecuting Ms. Zhao and other Falun Gong practitioners. They didn't care about their physical condition and they would torture them as long as they were still breathing. If the practitioners tried to persuade the inmates not to participate in the persecution, they would intensify the torture.
Convicted
Ms. Zhao's arrest was approved on August 20. The police submitted her case to the Chuanying District Procuratorate on September 8, and she was indicted on October 11.
Ms. Zhao was tried by the Chuanying District Court on November 18. After three months of torture, she was emaciated and very weak. Yet the authorities still kept her handcuffed and shackled during the hearing.
The lawyer Ms. Zhao's family hired for her was forced by judge Li Zhongcheng to enter a guilty plea for her. The judge also ordered Ms. Zhao to admit guilt and write a statement to repent her mistake. She refused to comply. The hearing ended in about 15 minutes. The judge sentenced her to one year with one-year probation on December 18, 2020. Ms. Zhao was released on the same day. The authorities later extended her term by four months without any explanation.
Untimely Death
Ms. Zhao suffered from persistent high blood pressure and confusion upon returning home. She also had blood and pus in her stool, as well as systemic pain all over her body. Given both her and her husband's conditions, their children quit their jobs and stayed at home to take care of them.
In September 2022, officials of the local justice bureau harassed Ms. Zhao and ordered her to sign statements to renounce Falun Gong. The mental and physical distress took a toll on her health. She passed away three months later.
Perpetrators' contact information:
Liu Guo (刘国), chief of Changchulu Police Station: +86-432-64882372Wang Hongjia (王宏家), deputy secretary of Chuanying District Political and Legal Affairs Committee: +86-13944677270Zhang Qingshan (张青山), director of the Chuanying District 610 Office: +86-15948676100
(More perpetrators' contact information is available in the original Chinese article.)
Related reports:
Jilin Woman Recounts Her Arrest and Sentencing for Her Faith
69-Year-Old Woman Experiencing Medical Problems in Detention and Facing Prosecution for Spreading Information About Her Faith
All content published on this website is copyrighted by Minghui.org. Minghui will produce compilations of its online content regularly and on special occasions.