69-Year-Old Woman Experiencing Medical Problems in Detention and Facing Prosecution for Spreading Information About Her Faith
Sept. 12, 2020 | By a Minghui correspondent in Jilin Province, China
(Minghui.org) A resident of Jilin City, Jilin Province developed illness symptoms after nearly three weeks in detention for raising awareness about Falun Gong, an ancient spiritual and meditation discipline that has been persecuted by the Chinese communist regime since 1999.
Ms. Zhao Xin's lawyer visited her on September 5, 2020, and learned that she had been suffering from dangerously high blood pressure and often felt dizzy-headed. She also revealed that she had abnormal vaginal bleeding.
She is now facing prosecution after the police submitted her case to the procuratorate. Her family is calling for the procuratorate to dismiss her case and release her.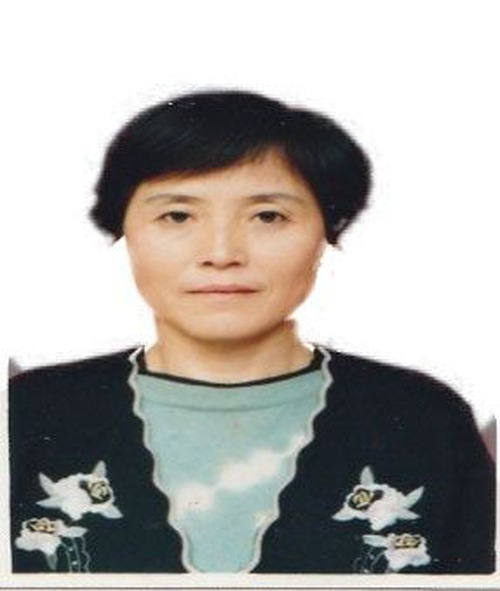 Ms. Zhao Xin
Ms. Zhao, 69, was distributing materials about Falun Gong at a local market on August 16, 2020, when four police officers began to follow her. They took pictures of her and later arrested her. Her home was ransacked and some Falun Gong materials were confiscated.
Ms. Zhao was sent to Jilin Detention Center that night and her family was not allowed to send any clothes to her. As she was wearing short sleeves and pants when arrested, she had to buy clothes.
Within seven days of Ms. Zhao's arrest, the Chuanyin District police department submitted her case to the procuratorate, saying that they had sped up the process due to the outbreak of the coronavirus outbreak.
Ms. Zhao's husband suffered from high blood pressure and required tertiary care. He had a convulsion upon witnessing the home raid. With Ms. Zhao currently in police custody, her husband is suffering in pain as he struggles to care for himself.
Multiple Arrests and Detention
This is not the first time that Ms. Zhao, a retired engineer at a water company, has been arrested and detained.
After the Chinese Communist Party started persecuting Falun Gong in July 1999, Ms. Zhao appealed outside the Jilin government building on July 22, 1999. She was arrested and taken to the Changchun City Police School but was released after seven hours. Two days later, she went to the government building to appeal and was arrested again. She was taken to Lvyuan District Elementary School and was released after more than five hours.
On September 27, 2000, Ms. Zhao traveled to Beijing to appeal and was arrested. She was interrogated and later detained at Daxing County Detention Center, where she was subjected to a body search and had her ID and 200 yuan in cash confiscated.
Ms. Zhao was taken back to Jilin Province on October 7 and sent to Jiling City Detention Center, where she was detained for 44 days. She was then given two years of forced labor without any due process and forced to pay 200 yuan for the transportation cost incurred to transfer her to Heizuizi Forced Labor Camp on November 24.
While in the labor camp, she was ordered to write statements on multiple occasions to renounce her faith. If she refused, she would be shocked with electric batons, beaten by the guards, and deprived of sleep until she complied. She was monitored by two people and had to work 16 to 17 hours a day. As she was not allowed to do the Falun Gong exercises, her previous illnesses soon relapsed.
Ms. Zhao's workplace withheld her wages for seven months. After she returned home in May 2001, she was given 245 yuan instead of her original 822 yuan monthly salary for 17 months.
On May 11, 2001, the community officer went to Ms. Zhao's workplace and asked her to pay 2,000 yuan for her expenses at the brainwashing center. However, Ms. Zhao was never taken to the brainwashing center, and the 2,000 yuan was later deducted from her salary.
Ms. Zhao went to her older sister's home on November 7, 2002, and was arrested. She was interrogated at the Dongdatan Police Station and her home was ransacked. Ms. Zhao managed to escape from the police station with her hands still cuffed. The next day, the police forced her husband to bring them to find Ms. Zhao, but they failed to locate her. Thus, they asked her family to pay 1,000 yuan as compensation for the handcuffs.
Unable to find Ms. Zhao, the police often harassed her husband at his workplace, causing him to suffer from several heart attacks, one of which required resuscitation at the hospital.
Always Thinking of Others
Ms. Zhao started to practice Falun Gong in 1996 and quickly recovered from several diseases. She changed her bad temper and started to put others before herself before doing anything. Her family and friends commented that she had changed into another person.
In 1998, Ms. Zhao started selling shoes at a mall. She always allowed her customers to return or exchange items without providing an explanation (while this is common practice in the west, most vendors in China don't easily allow returns and exchanges).
Once, a college student from Yanji City asked 10 yuan off a pair of shoes with a sticker price of 230 yuan. Unable to lower the price further, Ms. Zhao asked the student to take a look at other stores.
After the young woman left, Ms. Zhao discovered that she had dropped her wallet at her store. Ms. Zhao tried to return the wallet, but the student was nowhere to be found. When Ms. Zhao was about to close for the day, the student hurried back and asked if Ms. Zhao had seen her wallet. The student was extremely grateful to Ms. Zhao for returning the wallet, which contained 3,000 yuan in cash, her cellphone, and her ID.
Ms. Zhao explained that she was simply following Falun Gong's principles of Truthfulness-Compassion-Forbearance to conduct herself and she declined to accept a reward from the student. The student then bought the pair of shoes she had set her eyes on.
Another time, Ms. Zhao's neighbors left a pile of used bricks and soil outside their apartment building during a renovation project. A nearby restaurant also dumped their trash there, which had a smelly odor and attracted many flies. Even people living on the fifth floor couldn't open the window because of the odor. Ms. Zhao, her son, and niece spent more than a week after dinner every day to clean up the trash. Her neighbors were very thankful and later contacted the property management, which then dispatched people to clean up the remaining trash around nearby buildings.
Contact Information for the Parties Involved:Zhu Huaxuan (朱化轩), deputy director of Chuanying police department: +86-432-64826903, +86-432-64826904Sun Dongjian (孙东建), deputy prosecutor of Chuanying Procuratorate: +86-13704314566
Please refer to the original Chinese article for more people involved in the persecution of Ms. Zhao.
Related article in Chinese:吉林市法轮功学员赵芯女士被构陷到检察院