72-Year-Old Woman Stands Trial for Practicing Falun Gong
(Minghui.org) A 72-year-old Linghai City, Liaoning Province, resident stood trial on November 6, 2023 for her faith in Falun Gong, a spiritual discipline that has been persecuted by the Chinese communist regime since 1999. According to her family who attended the session, the once healthy woman appeared very weak and emaciated after only three months in custody. A court bailiff said she was also suffering high blood pressure but refused to take medicines.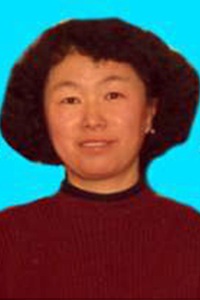 Ms. Li Jinqiu
Ms. Li Jinqiu was arrested on July 31, 2023 while distributing Falun Gong materials at a community fair. Officers from the Linghe Police Station raided her home in the afternoon and confiscated her Falun Gong books, computer, printer, and 18,000 yuan in cash.
Ms. Li was held in the Jinzhou City Women's Detention Center. The Linghai City Procuratorate approved her arrest on August 11 and moved her case to the Linghai City Court. Linghai City is under the jurisdiction of Jinzhou. Both the Linghai City Procuratorate and Linghai City Court have been designated to handle Falun Gong cases in the region.
During Ms. Li's hearing at the Linghai City Court on November 6, the presiding judge Huang Yanchun only allowed five of her family members to attend. Her family were devastated to see Ms. Li being carried into the courtroom by two bailiffs. Her once thick, black hair had turned gray. Her rosy complexion was sallow. Her hands and head were shaking. Despite her physical condition, the judge still kept her handcuffed.
Ms. Li's lawyer pointed out that the police ransacked her residence without showing a proper search warrant. They also failed to provide a list of confiscated items for her to verify or sign. According to the information listed in her case documents, the amount of Falun Gong-related items included as prosecution evidence against her was higher than the actual items she had. The photos that the police took of Ms. Li with the items did not show how she had violated the law, either. 
In addition, the prosecutor accused Ms. Li of being a "repeat offender," as she had previously served labor camp terms for practicing Falun Gong. But she should never have been persecuted for her faith in the first place, argued her lawyer.
The lawyer also pointed out that the persecution has no legal basis and that the prosecutor failed to specify what law Ms. Li had allegedly violated, nor was it specified what harm was caused to what victim. He demanded an acquittal for Ms. Li.
Ms. Li testified in her own defense. She recounted that she was roughed up by the police during her arrest, which caused her to become dizzy. The judge adjourned the hearing after one hour without announcing a verdict.
Ms. Li, a retired accountant for the Linghai City Grain Bureau, took up Falun Gong in 1996. Many of her ailments, including a heart condition, stomach problem, and neurosis, all disappeared. 
After the communist regime ordered the persecution in 1999, Ms. Li was thrice held in the notorious Masanjia Forced Labor Camp and subjected to brutal torture. When she was released on September 13, 2010 after serving the third one-year term, she was carried home by her husband. She struggled with severe back pain since and couldn't do heavy manual work as before.
In addition to Ms. Li's own ordeal, her husband Mr. Zhang Deguo, son Mr. Zhang Lei, daughter-in-law Ms. Zhao Xiaochun, and Ms. Zhao's mother, Ms. He Yuxiang, have all been persecuted for their shared faith in Falun Gong.
Related report:
Family of Five Persecuted in Linghai City, Liaoning Province
Mr. Zhang Lei Arrested, Four Relatives Sent to Forced Labor Camp
Copyright © 2023 Minghui.org. All rights reserved.