Stories about Falun Dafa's Healing Power: From Infertile to Fertile Without Medical Intervention (Part 4)
(Minghui.org) Children are the continuation of life and the hope of the family. But in recent years, infertility rates have been on the rise.
Some infertile couples have become happy parents after practicing Falun Dafa or sincerely reciting the auspicious phrases "Falun Dafa is good, Truthfulness-Compassion-Forbearance is good." Here are a few examples.
(Continued from Part 3)
Becoming a Mother Against All Odds
Cao Er, a niece of a Falun Dafa practitioner, recounted how she became a mother.
"I was pregnant for the first time when I was 29, but the joy did not last long as I miscarried. The loss, anguish, and depression tormented me and I lost a lot of weight. It took me a while to recover.
"I was pregnant again the next year in 2013. I was extremely cautious this time, but after 80 days, I still lost the fetus. It was hard to describe the pain. It is not only physical but also psychological. Only people who've been through a similar experience can understand. My entire world turned dark.
"I had a thorough evaluation and the doctor discovered that the miscarriages were caused by a defect in my genes. The probability of someone with this defect having a child is only one in nine. That is to say, for people like me, motherhood is next to impossible.
"Right after the 2014 New Year, I was pregnant for a third time. I was not as anxious as before. My aunt who practiced Falun Dafa told me to sincerely recite 'Falun Dafa is good, Truthfulness-Compassion-Forbearance is good.' She told me many stories about the healing power of Dafa, and I had been diligently reciting the auspicious phrases whenever I had time.
"The phrases accompanied me throughout my pregnancy. I no longer had any fear or anxiety, and I felt safe and secure.
"My baby was born on November 15, 2014! I finally fulfilled my greatest wish—to become a mother. Time flies. My son is eight years old now, and I feel so blessed to see him growing up every day."
The Impossible Becomes Reality
Ms. Mao Fengying was once very sick. She had advanced cirrhosis of the liver, kidney problems, low blood pressure, and gynecological diseases. She had been ill for 18 years already. In 1995, her doctor thought she only had one year to live.
In July 1996, she began practicing Falun Dafa, and in just two days, the severe hepatitis C that had haunted her for 18 years disappeared without a trace!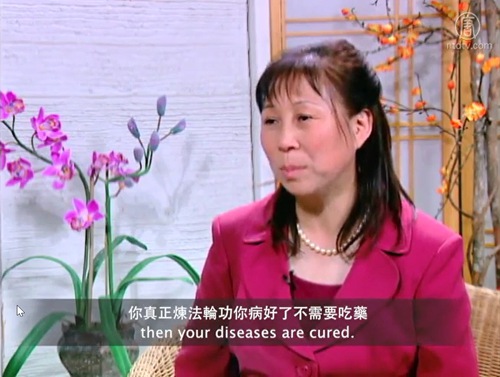 Ms. Mao Fengying
She immigrated to the U.S. in October 1996 and became pregnant six months later. She thought it was incredible because she had not had a period when she was very ill and it had been two years already. From a medical point of view, women with liver cirrhosis and pyelonephritis (a kidney problem) can't become pregnant. She delivered a healthy baby boy the next year, but her colleagues and friends back in China did not believe her. They thought she'd adopted a child. It was indeed a miracle that modern medicine cannot explain.
Ms. Mao's son Kevin
Ms. Mao said, "When I practiced Falun Dafa, I benefited enormously from it, physically as well as mentally. I wish everyone in the world could have a chance to learn about Dafa and be blessed."
Blessed with a Baby after Practicing Falun Gong
Ms. Cai Shanyu was under a lot of pressure after she failed to become pregnant two years after she married. Her in-laws urged her to have a thorough checkup, and the results indicated that she would never be able to conceive. The news hit them hard, as they were both eager to have children, particularly since her husband was an only child.
Ms. Cai began practicing Falun Dafa in 2002. She abided by the principles, harmonized the relationships in her family, and was able to take things lightly. Seven years into her marriage, she became pregnant and had a lovely boy! He is 12 now. Her family is deeply grateful for Dafa and compassionate Master Li.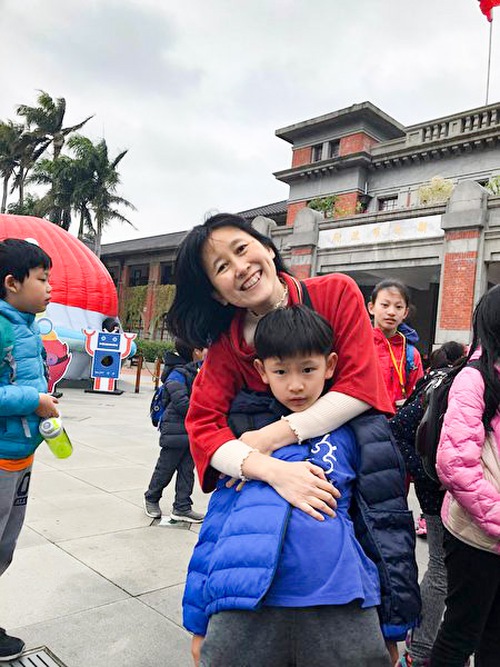 Ms. Cai Shanyu and her son
Infertility Reversed after Practicing Falun Dafa for a Month
Ms. Liu Bobin, an engineer from Harbin City, Heilongjiang Province, was diagnosed with congenital infertility after being married for ten years and never getting pregnant—even after numerous treatments and all kinds of medications.
In April 1995, a classmate recommended Falun Dafa to her. She was amazed by the principles of Truthfulness-Compassion-Forbearance and felt that she had finally found a true Way to live her life.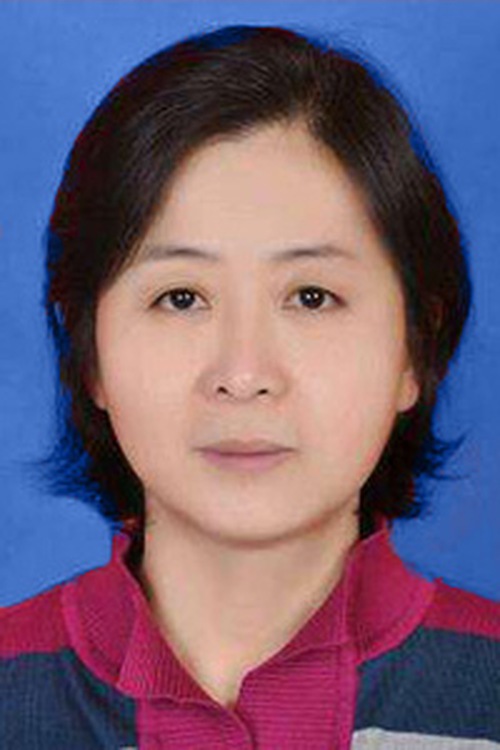 Ms. Liu Bobin
Ms. Liu began doing the exercises and studying the Fa teachings daily. Her depression disappeared and a month later, she was pregnant! She had a healthy baby boy!
"Dafa granted me everything: I learned the meaning and value of life. I cherish and firmly believe Dafa."
The End
* * * * * * *
Falun Dafa is extraordinary and magnificent, and its mighty power reaches both the macrocosm and the microcosm. The examples in this article are just a tiny manifestation of the power of Dafa in the secular world. While Dafa can bring blessings to humankind, Dafa's extraordinariness and magnificence are more for people to return to their true origins.
All content published on this website are copyrighted by Minghui.org. Minghui will produce compilations of its online content regularly and on special occasions.