Stories about Falun Dafa's Healing Power: From Infertile to Fertile Without Medical Intervention (Part 3)
(Minghui.org) Children are the continuation of life and the hope of the family. But in recent years, infertility rates have been on the rise.
Some infertile couples have become happy parents after practicing Falun Dafa or sincerely reciting the auspicious phrases "Falun Dafa is good, Truthfulness-Compassion-Forbearance is good." Let's take a look at their stories.
(Continued from Part 2.)
"Dafa Gave Two Us Babies"
When Mr. Zhu Guangqing, a staff member at the Zaozhuang City Court House in Shandong Province, met with his future wife, Ms. Jin Xiuzhen, in 2003, she told him that she could not bear children as a result of the torture at Huairou Detention Center in Beijing for her faith in Falun Dafa.
He consoled her that since they both practiced Falun Dafa, they would take things as they came.
One day, when Mr. Zhu was half asleep, he saw Master Li (Dafa's founder) with blue curly hair and a yellow cassock. Master looked at him with a warm smile, holding two children, one in each hand. The children wore small red bibs and were very cute.
"I asked Master, 'Are they for me?' Master smiled and one child flew down. Shortly after that, my wife was pregnant! It was incredible! I realized Master had blessed us with a child. That is how we had our first child, a girl."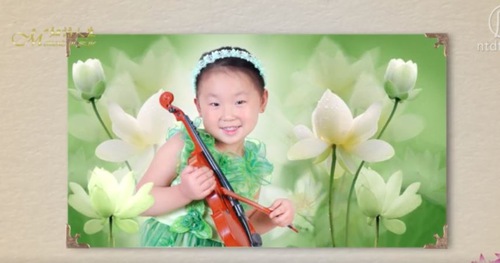 The couple's daughter
"Ten years later, after we moved to Japan, my wife became pregnant with our son! I realized that it was the other baby Master had held in my dream ten years ago!" They are deeply grateful for the blessing.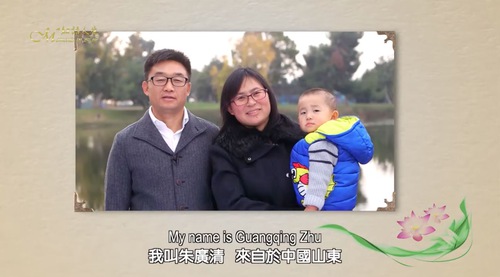 The couple and their son
Cured of Uterine Cancer and Blessed with Three Sons
Ms. Sun Jianqing, an Australian, had uterine cancer in 1998. She had two surgeries to remove the tumor but they was not successful. Her doctor scheduled her for a total hysterectomy in Hornsby Hospital on March 3, 1999. She was still young then and felt depressed and hopeless.
Her mother introduced Falun Dafa to her when she came to visit Ms. Sun. She asked her to read Zhuan Falun, the main book of Falun Dafa. She told her that it would help her greatly if she read the book. Ms. Sun decided to give it a try. After she practiced Dafa for one week, she went for another checkup, and her cancer was gone and she became healthy again. Her surgery was thus canceled.
After three months of practicing, her shoulder and back pain also disappeared. She has been illness-free since then.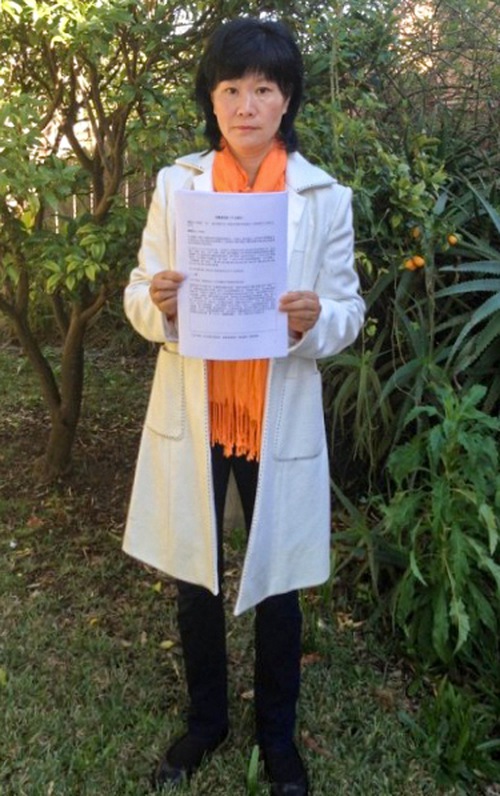 Ms. Sun Jianqing
Ms. Sun became pregnant in August 1999 and had her first son. She had her second son in November 2001 and the third one in December 2002!
"Practicing Falun Dafa changed my life. I didn't only become cancer free but was also blessed with three sons!"
(To be continued)
All content published on this website are copyrighted by Minghui.org. Minghui will produce compilations of its online content regularly and on special occasions.