Two Years After Wife's Death, Liaoning Man Dies While Serving Ten-year Prison Term
(Minghui.org)
Name: Yin GuozhiChinese Name: 尹国志Gender: MaleAge: 56City: ChaoyangProvince: LiaoningOccupation: N/ADate of Death: May 22, 2022Date of Most Recent Arrest: September 26, 2019Most Recent Place of Detention: Shenyang No. 1 Prison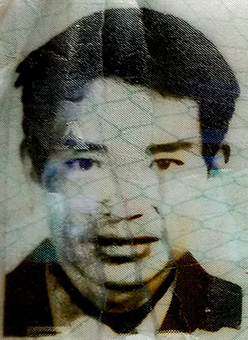 Yin Guozhi
Having lost his parents and wife in the persecution of Falun Gong, Mr. Yin Guozhi died on May 22, 2022 while serving a ten-year prison term for upholding his faith in Falun Gong. He was 56.
Falun Gong, also known as Falun Dafa, is a spiritual discipline that has been persecuted by the Chinese communist regime since 1999.
Mr. Yin, of Chaoyang City, Liaoning Province, was arrested on September 26, 2019, after his rental apartment caught fire and the police came to investigate the accident. The arrest came after he spent ten years on the run to hide from the police. He was detained at the Jianping County Detention Center and was beaten by the detainees.
The Jianping County Procuratorate and Jianping County Court secretly sentenced Mr. Yin to ten years. They didn't inform his family of his case status until he was sent to the Jinzhou Prison.
Shortly after Mr. Yin was sentenced, Mr. Yin's wife, Ms. Fu Jinghua, who was also in displacement, died in her rental place on December 31, 2019, succumbing to years of persecution for their shared faith in Falun Gong.
A relative of Mr. Yin's was visited by two prison guards and a village official on March 8, 2022. They said that Mr. Yin had developed late-stage lung cancer and was receiving oxygen in the hospital. His family was ordered to cover his medical expenses. While it's not clear whether his family complied, Mr. Yin passed away two months later on May 22.
As his family was on their way to the prison to claim his body, the prison called them and ordered them to follow quarantine procedures before they could be given access to his body. Unable to afford the quarantine cost and lengthy waiting period, the family had to give up taking back his body.
The couple's ordeal started when a group of officers came to arrest them on July 28, 2009. While Mr. Yin escaped and was forced to live away from home, his wife was arrested and later sentenced to seven years. Their elderly parents were left at home, struggling to care for themselves and their grandson.
The police put Mr. Yin on the wanted list and offered a 50,000-yuan reward for people to report his whereabouts. They also harassed many other local practitioners in attempts to look for Mr. Yin, resulting in the arrests of several practitioners. A construction site was forced to close after the police suspected that Mr. Yin was working there.
Distressed about the couple's persecution and police's constant harassment, Ms. Fu's mother passed away in 2013. Mr. Yin's mother died one year later after suffering from a heart condition and high blood pressure.
When Ms. Fu was released in 2015, she took care of her bedridden father-in-law, who was in his 80s. Her arrest three years later on December 13, 2018 dealt the elderly man another heavy blow. He passed away shortly after she was released from 15-day detention.
The police continued to harass Ms. Fu and threatened to sentence her to 16 years for upholding her faith. Fearing further persecution, she lived away from home, only to fall ill shortly after and pass away in her rental apartment on December 31, 2019. She was 53.
Related reports:
After Ten Years of Separation Due to Persecution, Husband Sentenced to Ten Years, Wife Dies
Liaoning Woman Dies after Seven Years of Imprisonment and Repeated Harassment
All content published on this website are copyrighted by Minghui.org. Minghui will produce compilations of its online content regularly and on special occasions.