Heilongjiang Woman Dies Less Than Five Months After Latest Arrest for Her Faith
(Minghui.org)
Name: Zuo XiuwenChinese Name: 左秀文Gender: FemaleAge: 71City: Huachuan CountyProvince: HeilongjiangOccupation: Retired accountantDate of Death: February 17, 2022Date of Most Recent Arrest: September 29, 2021Most Recent Place of Detention: Baowei Police Station
About three years ago, Ms. Zuo Xiuwen, a resident of Huachuan County, Heilongjiang Province, began to suffer undiagnosed medical symptoms including blurred vision and shaking hands. Despite her condition, she still tried her best to raise awareness about the persecution of her faith, Falun Gong, by going out with fellow practitioners to distribute informational materials or talk to people face to face. 
Following her latest arrest on September 29, 2021, Ms. Zuo was denied admission to the local detention center due to suspected breast cancer. After struggling with declining health for a year, she passed away on February 17, 2022. She was 71.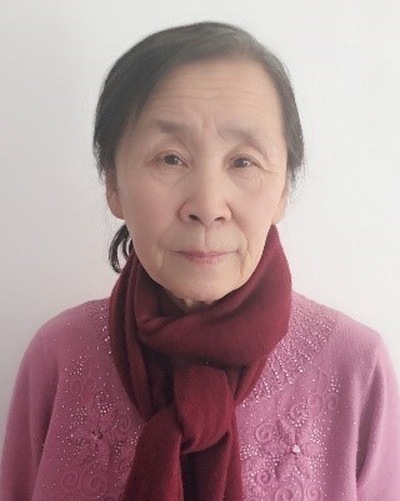 Ms. Zuo Xiuwen
Latest Arrest and Death
Ms. Zuo and two other practitioners, Ms. Song Huilan and Ms. Yuan Lixin, went to a park on September 29, 2021 to talk to people and give out calendars with information about Falun Gong, a spiritual discipline that has been persecuted by the Chinese communist regime since 1999. They were reported to the police and then arrested. 
After holding the women at the Baowei Police Station overnight, the police took them to the hospital for physical examinations the next day. Both Ms. Zuo and Ms. Yuan were given 15 days of administrative detention at the Tangyuan County Lockup, while Ms. Song was taken to the Huanan County Detention Center. 
When the lockup doctor performed another checkup on Ms. Zuo, she noticed a large swelling on the left side of her chest and suspected that it was breast cancer. After the doctor refused to accept Ms. Zuo, the police released her that evening. Ms. Yuan was held at the lockup. 
Not long after Ms. Zuo returned home, the police harassed her with the excuse of checking on her health. They also harassed her son-in-law through a phone call.
The arrest caused tremendous distress to Ms. Zuo. She suffered persistent diarrhea and her overall energy level kept declining. She moved to her daughter's place in early 2022 and died there at 5:17 a.m. on February 17. 
Taking Up Falun Gong
Ms. Zuo used to work as an accountant at a clothing factory, but was later laid off. She and her husband then opened a restaurant and enjoyed a good business. 
In 2002, her husband suddenly suffered a stroke. She spent most of their savings on his medical treatment, but he remained in a coma and didn't show much improvement. 
Just as she was in despair, a neighbor introduced Falun Gong to her and told her that it may help them. She agreed to give it a try and began to read Zhuan Falun, the main text of Falun Gong, to her husband.
As she read, Ms. Zuo was drawn to the principles the book covered. Although her husband didn't recover, she decided to practice Falun Gong herself. Shortly after, her own ailments, including insufficient blood supply to the brain, inflammation of the gallbladder, and heart disease, all disappeared. 
As she persisted in practicing Falun Gong despite the persecution, Ms. Zuo was repeatedly targeted for her faith, which caused her health to decline and eventually claimed her life. 
First Arrest: Two Weeks of Detention
Ms. Zuo went to a village in the county with another practitioner, Ms. Wang Yanhong, to give out Falun Gong calendars on January 6, 2009. They were reported to the police and arrested. Both of them were given 15 days of administrative detention at the Huachuan County Lockup. 
After she was released, the police constantly came to Ms. Zuo's home to harass her. In the summer of 2010, they even jumped over the fence around her yard to check on her, trampling on her cucumber plants.
Second Arrest: Sentenced to a Three-and-a-half Year Prison Term
Ms. Zuo was studying Falun Gong's teaching with three other practitioners, including Ms. Song Huilan, Ms. Liu Fengping and her daughter Ms. Wang Dan, at home on December 13, 2010, when a group of police officers suddenly broke in and arrested them. 
All four practitioners were brought to the Huachuan County Police Department for interrogation. The police didn't provide them with any food before taking them to the Huachuan County Detention Center. 
Ms. Zuo and Ms. Wang appeared at the Huachuan County Court on April 8, 2011. Judge Xi Shifeng sentenced Ms. Zuo to 3.5 years and Ms. Wang to 3 years on April 22. The women appealed with the Jiamusi City Intermediate Court, but judge Song Peixia ruled to uphold their original verdicts on May 31, 2011. 
Ms. Zuo and Ms. Wang were taken to the Heilongjiang Province Women's Prison on June 15 and 25, 2011, respectively. 
Ms. Liu was taken to the Jiamusi Forced Labor Camp to serve a two-year term on March 29, 2011, and Ms. Song was held at the Tangyuan County Detention Center, where she was injected with a toxic drug that caused severe tissue necrosis to her feet and legs.
In the prison, Ms. Zuo was forced to sit on a small stool for extended periods of time without moving. She was also forced to do intensive labor without pay and was subjected to other torture and isolation. Although she was released in 2013 ahead of time, her health had already been damaged by the torture and she never fully recovered. 
When she returned home, Ms. Zuo was devastated to find that the locks on the doors, the storage room, and the cabinets in the rooms had all been pried open. All of her belongings, from her bedding to cooking utensils, had been stolen. Her refrigerator was sitting in a pool of water in the yard. She stayed at her daughter's home for a few days and later rented an apartment and lived on her own.
Related report:
Heilongjiang Province: A Woman's Three-and-a-Half Year Ordeal in Prison
Views expressed in this article represent the author's own opinions or understandings. All content published on this website are copyrighted by Minghui.org. Minghui will produce compilations of its online content regularly and on special occasions.