After 11.5 Years of Incarceration, Heilongjiang Woman Sentenced to Another Four Years for Her Faith
March 25, 2022
|
By a Minghui correspondent in Heilongjiang Province, China
(Minghui.org) About one and a half years after Ms. Sun Shujie finished serving five years for her faith in Falun Gong, the Shuangyashan City, Heilongjiang Province resident was arrested again and sentenced to another four years. 
Falun Gong, also known as Falun Dafa, is a spiritual discipline that has been persecuted by the Chinese communist regime since 1999.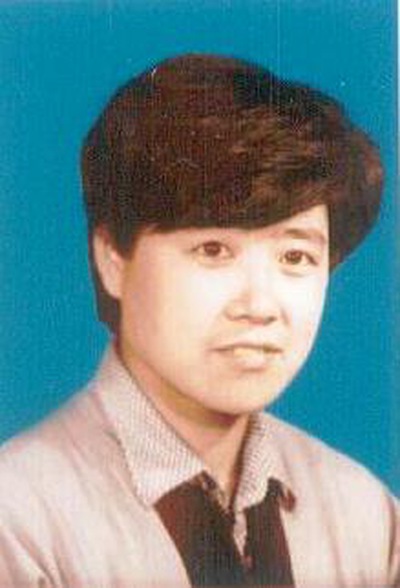 Ms. Sun Shujie
Ms. Sun was on her way to the local social security bureau on December 23, 2020 to seek the reinstatement of her pension that was suspended during her previous prison term, when she was stopped by the police on the street and dragged into a police car. The police snatched her keys and ransacked her home without a search warrant. Only when her family pointed out that the home raid was illegal, did deputy police chief Sun Yang produce a warrant. Ms. Sun's Falun Gong books and some household items were confiscated. 
After police chief Sun took Ms. Sun to the police station, he told his subordinates that they didn't have to interrogate her, but only needed to make up the interrogation record themselves. After holding her at an isolation room for one day without giving her with any food or water, the police took Ms. Sun to the Shuangyashan Detention Center the next afternoon. She developed a severe medical condition at the detention center and was released on bail on January 28.
After Ms. Sun was indicted, the police arrested her again on March 30, 2021 and attempted to take her to the detention center, which still refused to accept her due to her extremely high blood pressure. The Jianshan Court gave her a copy of the indictment and put her on residential surveillance.
Ms. Sun was taken back into custody on August 21, 2021 and was later sentenced to four years. She appealed the verdict, but her appeal was rejected by the higher court. She has been taken to the Heilongjiang Women's Prison at the time of writing. 
Ms. Sun, a 65-year-old former production manager at the Shuangyashan Mining Group, took up Falun Gong in July 1996. She credits the practice for curing her tuberculosis and enabling her to devote her energy to her work, for which she won several awards. 
Since the onset of the persecution in 1999, she has been arrested 15 times for upholding her faith. She served three labor camp terms of 1, 2.5 and 3 years, respectively, as well as a prison term of 5 years following her arrest in 2014. 
She was subjected to various torture methods while in custody, including beating, tiger bench, electric shocks, extreme stretch and being hung up. She was hospitalized 11 times and almost died. 
While serving time at the Jiamusi Forced Labor Camp in 2003, Ms. Sun was given toxic drugs that caused her to be in a delirious state. This occurred shortly after her husband divorced her as he couldn't bear the persecution any longer. 
Related reports:
After 14 Arrests in 16 Years, Imprisoned Falun Gong Practitioner Sues Former Chinese Dictator
Heilongjiang Court Tries Ms. Sun Shujie Despite Her Poor Health
Persecution Leads to Ms. Sun Shujie's Mental Collapse, But Officials Still Insist on Passing Sentence
Narrow Escape from Death, Ms. Sun Shujie Imprisoned Again