Persecution Leads to Ms. Sun Shujie's Mental Collapse, But Officials Still Insist on Passing Sentence (Photo)
July 12, 2014 | By a Minghui correspondent in Heilongjiang Province, China
(Minghui.org) Officers from the Yonghong Police Station arrested Ms. Sun Shujie on June 4, 2014, while she was distributing materials about Falun Gong and the persecution. Over 20 days of detention has led to her mental collapse. However, the officials still claim, "She shall be sentenced regardless of her mental state."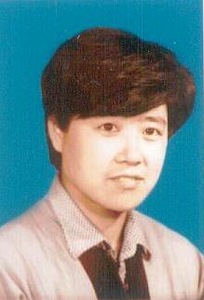 Ms. Sun Shujie
The detention center officials where Ms. Sun is being held reported her severe health condition to the police station, but officials from the Shuangyashan City Political and Legal Affairs Committee still refuse to release her.
Ms. Sun's family went to the police station on June 25, 26, and 27 to request her release. They were told that officials from the Jianshan District Procuratorate had returned her case to the police, and that the police would resubmit the files on June 30. The family planned to go to the police station again on that day to request her release.
Previous Experience of Mental Disorder Occurring in the Forced Labor Camp
Ms. Sun Shujie, 57, was the head of the Forest Protection Site of the Shuangyashan Coal Mining Group. Since the persecution of Falun Gong began in July 1999, she has been arrested thirteen times and sentenced to forced labor three times.
Ms. Sun was sentenced to three years in Jiamusi Forced Labor Camp in April 2002. She was subjected to brutal torture and became mentally disoriented. She received no medical treatment until March 2004, when her condition became severe. The camp authorities had to release her due to her condition.
After Ms. Sun returned home, she resumed practicing Falun Gong and soon recovered mentally and physically.
Summary of Key Persecution Facts:
Name: Sun Shujie (孙淑杰)Gender: FemaleAge: 57Address: UnknownOccupation: Former Chief of Forest Protection Site of the Shuangyashan Coal Mining GroupDate of Most Recent Arrest: June 4, 2014Most Recent Place of Detention: A Detention Center in ShuangyashanCity: ShuangyashanProvince: HeilongjiangPersecution Suffered: Forced labor, illegal sentencing, mental hospital, detention