Narrow Escape from Death, Ms. Sun Shujie Imprisoned Again
July 10, 2014 | By a Minghui correspondent from Heilongjiang Province, China
(Minghui.org) Without saying a word, a dozen men wearing masks dragged a woman inside a room and roughly stripped off all her clothes. They hung her up naked and taped her mouth shut. They twisted her breasts and pinched her inner thighs and punched her repeatedly. She was forced to listen to slander against her spiritual practice, Falun Dafa, from earphones connected to an MP3 player. She passed out.
When she came to, she found herself lying in a pool of her own blood, her hands still handcuffed behind her. The blood on her face, mouth, and hands had already hardened.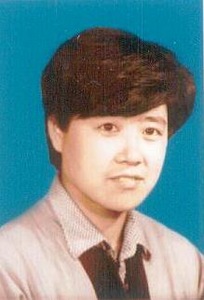 孙淑杰
The above is but one example of what Ms. Sun Shujie has suffered during the last decade. Since the persecution began in 1999, Ms. Sun, who is from Shuangyashan City Helongjiang Province, has been arrested 13 times and sent to a labor camp three times. She has been in such a critical condition that she was sent to an emergency room nine times. At one point she was delirious. Now, she is again being held in detention.
Zhang Baorong, the Party secretary where she works, and Geng Tiegang with Disciplinary Committee have put a great deal of pressure on her husband to divorce her.
The most recent arrest occurred on June 4, 2014, when she was arrested by Yonghong Police Station officers, and her home was raided. After the arrest she began a hunger strike and was sent to the Shuangyashan People's Hospital emergency room. She was later transferred back to the detention center, where she remains in critical condition.
Related article:Practitioner Mentally Disabled Due to Persecution in the Jiamusi Forced Labor Camp