Jilin Woman Arrested Five Months After Serving 1.5 Years for Her Faith
(Minghui.org) A 62-year-old woman in Jilin City, Jilin Province, was arrested on February 14, 2022, one day before the Lantern Festival, the last day of the Chinese New Year holiday season.
Ms. Sun Yazhen's latest arrest came only five months after she was released from serving 1.5 years for her faith in Falun Gong, a spiritual discipline that has been persecuted by the Chinese communist regime since 1999. Her family has been kept in the dark about her current situation, and they are very worried about her.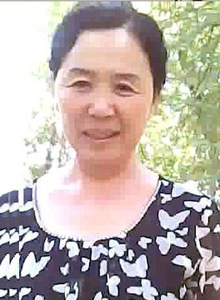 Ms. Sun Yazhen
Four years ago, on February 3, 2018, also near the Lantern Festival, Ms. Sun was arrested for talking to people about Falun Gong at a shopping mall. She was later sentenced to 1.5 years in prison with three years probation.
Although she was released after seven months of detention, she was placed under close surveillance upon returning home and was ordered to report to the residential committee every month. She used these opportunities to tell the staff members there about Falun Gong. After a few times, she was ordered to go there every week.
Since Ms. Sun remained steadfast in her belief, eight people from the local 610 Office and the residential committee showed up at her home in March 2019. They videotaped her home and searched for Falun Gong materials to use as "evidence" to persecute her. To avoid the harassment, Ms. Sun left home to live at her sister's home.
The police went to the home of Ms. Sun's sister, Ms. Sun Yawen, at 8:30 p.m. on November 17, 2020, claiming to be conducting a community census. Knowing that the census was just an excuse, Ms. Sun Yawen did not open the door.
After a one-hour standoff, the police used crowbars and hammers to pry the door open. They forced the door open after 11:00 p.m. and arrested Ms. Sun Yazhen.
The authorities suspended Ms. Sun's probation and took her to the Jilin Province Women's Prison to finish serving her term. After she was released a year later in November 2021, the residential committee staff members kept calling her family and asking about her situation.
Ms. Sun was arrested one more time on February 14, 2022, while visiting another practitioner, Mr. Yue Nailiang, who was arrested on the same day for pasting a New Year decoration with information about Falun Gong on his mother's door. With Mr. Yue's younger brother, Mr. Yue Naiming, still serving a three-year term for his faith in Falun Gong, their 83-year-old mother was dealt a heavy blow by Mr. Yue Nailiang's arrest.
Related reports:
Jilin Woman Arrested After Police Break-in at Midnight
Authorities in Jilin Province Hold Brainwashing Classes Against Falun Gong Practitioners
Family Brutalized in the Persecution, Matriarch Files Lawsuit Against Jiang Zemin
Views expressed in this article represent the author's own opinions or understandings. All content published on this website are copyrighted by Minghui.org. Minghui will produce compilations of its online content regularly and on special occasions.