Ningxia Man's Appeals 14-year Prison Sentence, Higher Court Turns Him Down
Sept. 19, 2021 | By a Minghui correspondent in Ningxia Hui Autonomous Region, China
(Minghui.org) Mr. Ma Zhiwu's appeal to protest a 14-year prison sentence for practicing Falun Gong was recently turned down by the higher court.
Falun Gong, also known as Falun Dafa, is a spiritual discipline that has been persecuted by the Chinese communist regime since 1999.
Mr. Ma has already served two years in a labor camp and was twice incarcerated for a total of nine and a half years for refusing to give up his faith.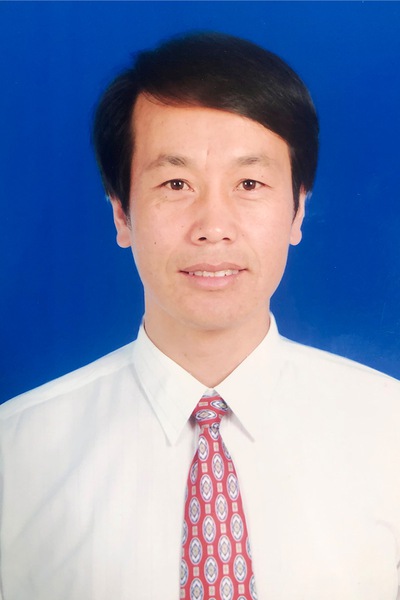 Mr. Ma Zhiwu
Mr. Ma, a 50-year-old former railroad crew driver in Yinchuan City, Ningxia Autonomous Region, was arrested on June 5, 2020, while looking for a job in Guyuan City in Ningxia. His family went frequently to the police station and detention center to seek his release but to no avail. The detention center also barred his family from visiting him.
The police submitted his case to the Yuanzhou District Procuratorate in late August, accusing him of "undermining law enforcement with a cult organization" and "subversion of state power," two standard pretexts often used by the Chinese communist regime to charge Falun Gong practitioners and dissidents. The prosecution evidence included the books Nine Commentaries on the Communist Party and The Real Story of Jiang Zemin that had been confiscated from him. The police claimed they were being used to subvert state power.
The Yuanzhou District Procuratorate forwarded Mr. Ma's case to the Guyuan City Procuratorate on September 2, claiming that the charge of "subversion of state power" should be handled by the higher-level procuratorate.
The Guyuan City Procuratorate indicted him on September 24 and moved his case to the Guyuan City Intermediate Court, which assigned judges Zhao Junwan, Zhao Qi, and Chen Jiguo to handle the case.
After hearings on November 19 and November 22, the judges sentenced Mr. Ma to 14 years and fined him 30,000 yuan on December 17. He was informed of his verdict on December 25.
Mr. Ma's lawyer submitted his appeal with the Ningxia Higher People's Court. On May 23, 2021, his family also filed a complaint about the 52 perpetrators involved in prosecuting him and accused them of wrongfully sentencing their loved one, as no law says that practicing Falun Gong is a crime.
In early August, without holding a hearing, the higher court ruled to uphold Mr. Ma's original verdict. The judges were Zeng Xianbin, Zhang Ming, and Xu Ning. The court clerk was Huang Yi.
Prior to his latest term, Mr. Ma was given three years of forced labor shortly after he was arrested in September 1999 for appealing for Falun Gong. Because he went on a hunger strike to protest the illegal detention, the local court sentenced him to six years in prison at the two-year mark of his labor camp incarceration. He was arrested again on September 12, 2010, and sentenced to three and a half years in prison.
Related reports:
Incarcerated for 12 Years, Ningxia Man Gets Another 14 Years for His Faith in Falun Gong
Ningxia Man Tried for His Faith, Lawyers Urge Judges to Follow the Law and Make a Just Decision
Once Incarcerated 12 Years for His Faith, Ningxia Man Arrested Again
Ningxia Man Sues Jiang Zemin for 12 Years of Wrongful Detention
Survivor of Yinchuan Prison Violence: "They Want to Turn Good People into Bad and Make Bad People Even Worse"
After Eight Years of Imprisonment, Mr. Ma Zhiwu Sentenced Again to Three and a Half Years
Wuzhong City Intermediate Court Secretly Tries Mr. Ma Zhiwu a Second Time
After Being Tortured in Prison for Eight Years, Mr. Ma Zhiwu Secretly Sentenced to Another Three and a Half Years
After Being Tortured in Prison for Eight Years, Mr. Ma Zhiwu Is Facing Another Illegal Trial
Mr. Ma Zhiwu, Tortured for Years in Detention, Has Been Arrested Again
Detained for Eight Years, Mr. Ma Zhiwu Arrested Again
Mr. Ma Zhiwu Recounts Eight Years of Suffering
Husband Illegally Imprisoned for Eight Years; Wife Denied Visitation and Arrested for Clarifying the Truth to the Authorities
Falun Dafa Disciple Mr. Ma Zhiwu, from Ningxia Autonomous Region, Illegally Detained for Almost Seven Years
All articles, graphics, and content published on Minghui.org are copyrighted. Non-commercial reproduction is allowed but requires attribution with the article title and a link to the original article.
Category: Accounts of Persecution