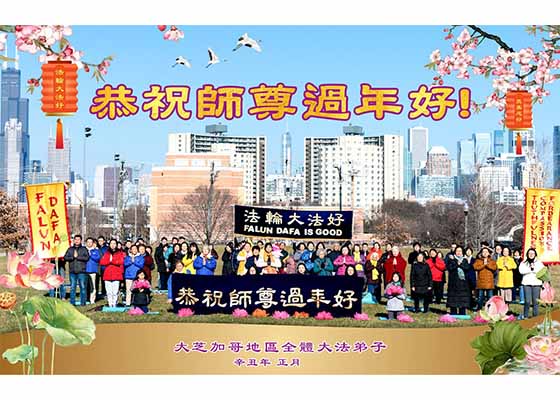 As part of their 2021 Chinese New Year celebrations, practitioners in Chicago shared their cultivation experiences and reminded one another to fulfill their responsibilities as Falun Dafa practitioners and to continue to cultivate diligently. They also took a group photo and thanked Master Li for introducing Falun Dafa to the world.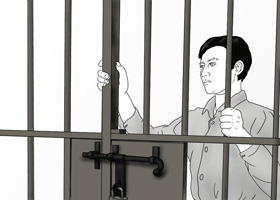 There is no age limit in the Chinese regime's persecution of faith. A retired middle school teacher, Mr. Fa Zhengping, 75, has already been incarcerated for seven years for upholding his belief in Falun Gong. During two forced labor terms and a prison sentence he was severely injured after routine torture by guards and inmates. Mr. Fa was arrested again for his belief more than a year ago and has received a prison sentence of one year and two months.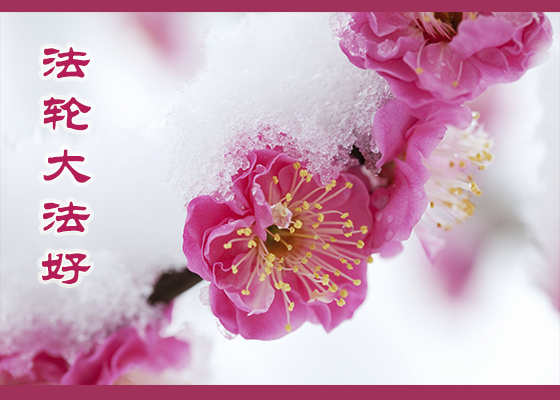 A life of hardship had led a Chinese woman to suffer many illnesses and go blind. After being bedridden for 12 years, a friend introduced her to Falun Dafa. Now 89 years old, her life and health has only improved since she took up the practice. She shared, "I am still alive today thanks to the Master of Dafa, who gave me a new lease on life."
Also known as Sanshui Brainwashing Center, this facility was established in 2001 specifically to persecute Falun Gong practitioners, who are subjected to a methodical process of brainwashing even as they are physically and mentally abused.
.
"We think it is very important to let people know the true nature of the Chinese Communist Party, especially at this time. If people know the evil nature of the CCP, they can stay away from the plague and disasters," said a participant.
With firm faith in Dafa, a practitioner survives three life-threatening accidents.
~ People in China Awaken to the Truth ~
~ Perspective ~
~ Imprisonment & Forced Labor ~
~ Accounts of Persecution ~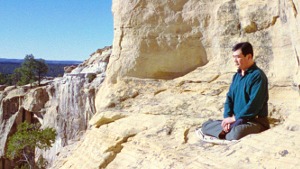 Master Li quietly watching the world from amidst the mountains after leaving New York following July 20th, 1999. (Published January 19, 2000)