(Minghui.org) The presiding judge in charge of the case against Ms. Liu Lijie refused to change the court date to accommodate her lawyer's schedule conflict. He later invalidated the hearing because of the lawyer's absence and scheduled another hearing. Ms. Liu and her lawyer decided that the latter not attend the hearing in protest of the judge's violation of legal procedure.
Ms. Liu was sentenced to 3.5 years for her faith in Falun Gong on November 17, 2021, one day after the rescheduled hearing.
Falun Gong, also known as Falun Dafa, is a spiritual discipline that has been persecuted by the Chinese communist regime since 1999.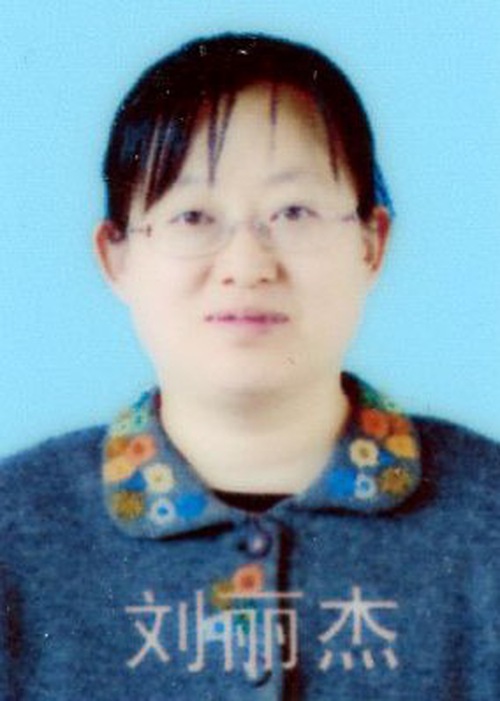 Ms. Liu Lijie
Arrest
Ms. Liu, a 51-year-old former teacher in Jiamusi City, Heilongjiang Province, was arrested on October 14, 2020, while visiting another local practitioner. After she was released on bail due to her health, the police constantly harassed her.
The police submitted Ms. Liu's case to the Xiangyang District Procuratorate in early September 2021. The prosecutor then issued a six-moth house arrest of her.
The authorities installed a surveillance camera on the east side of Ms. Liu's apartment on September 12. There was also a police car outside her apartment, and plainclothes officers took turns monitoring her around the clock.
The Xiangyang District Court initially scheduled a hearing for September 24, but later postponed it to September 28, which was again canceled. In the process, judge Song Tao repeatedly blocked Ms. Liu's defender from representing her in court.
When Ms. Liu's professional lawyer told the court that he had a schedule conflict when the judge booked another hearing for October 12, the judge rejected the lawyer's application to reschedule the session and appointed a lawyer to represent Ms. Liu.
First Hearing
During the hearing on October 12, Ms. Liu dismissed the court-appointed lawyer, who was instructed to enter a guilty plea for her. She kept requesting that the judge adjourn the hearing and move it to a later date for her lawyer to attend, but the judge still proceeded with the session.
Ms. Liu added that Song was abusing the law in preventing her family defender from representing her as well. "My family defender has represented other Falun Gong practitioners in court in other regions and entered not-guilty pleas for them. Why can't he represent me in Jiamusi? Is Jiamusi a lawless place?"
Her family defender did come to the courthouse on the hearing day, but was blocked from entering the courtroom.
Outside of the courthouse, the authorities dispatched a heavy police force to guard the courtroom. Some of the roads around the courthouse were also closed. Both plainclothes officers and armed officers patrolled around the courthouse. One officer said to a passerby that they were preventing local Falun Gong practitioners from coming to cause trouble for the government.
Hearing Invalidated and New Session Scheduled
On November 4, the police chief came together with the officer assigned to monitor Ms. Liu and told her that judge Song Tao summoned her to the court to answer some questions.
They also passed Judge Song's message that he now admitted the hearing on October 12 was invalid, as Ms. Liu's lawyer wasn't present. He said he arranged another hearing for November 16 and she could ask her lawyer to join it.
When Ms. Liu went to the court to talk to judge Song about the details of the newly scheduled hearing, Song said that he had contacted her lawyer, who said that he couldn't come in person for the rescheduled session because his child was hospitalized.
Song asked Ms. Liu whether she wanted to find a different lawyer or if she wanted to consider the court-appointed lawyer. Ms. Liu replied that she would make a decision after talking to her lawyer first. She also insisted on not using the court-appointed lawyer, adding that she had a family defender already. Song still tried to block her family defender from representing her, with the excuse that he didn't submit the required documents.
Song also tried to blame Ms. Liu's lawyer for not making enough effort to attend the hearing in October, while ignoring the fact that the lawyer had informed him of his other hearing on the same day nearly two weeks before.
When Ms. Liu talked to her lawyer later on, he told her that when he received the call from judge Song on November 1, he was busy taking care of his child on that day, but he never declined to come to the rescheduled session on November 16.
The lawyer received the formal notice of the November 16 hearing on November 8. After discussing the matter with Ms. Liu, they agreed for the lawyer not to attend the session, as the judge had violated legal procedure all along and there wasn't much point for him to attend the rescheduled session. Instead, he would seek justice for her through other channels.
Ms. Liu was informed by the police on November 12 to go to the court to pick up her hearing notice. As she didn't go due to her health, judge Song and Ji Zhong, as well as court clerk Xie Shuang, went to her home to deliver it to her.
Song said they had received her lawyer's response of not attending the hearing and asked her whether she would hire another lawyer, and whether she wanted to use the court-appointed lawyer or her family defender. Song was surprised to hear that Ms. Liu declined all three options and asked her to repeat her answer.
During the hearing on November 16, Ms. Liu stayed silent throughout the session to protest the persecution. Song threatened to give her a heavier term if she didn't cooperate with them.
The prosecutor, Li Lifeng, exhibited the items confiscated from her home, including her Falun Gong books, album, decoration crafts, CDs, booklets, flash-drives, cellphone, a laptop and a desktop, all of which were used as prosecution evidence against her. The prosecutor also presented interrogation record fabricated by the police to charge Ms. Liu.
A day after the hearing, Song handed down a 3.5-year prison sentence against Ms. Liu, on charges of "undermining law enforcement with a cult organization," a standard pretext used by the Chinese communist regime to frame Falun Gong practitioners. Ms. Liu has filed an appeal against the verdict.
Perpetrators' contact information:
Song Tao (宋涛), judge of Xiangyang District Court: +86-454-6210031, +86-18903687999, +86-13512645666Li Lifeng (李利锋), prosecutor of Xiangyang District Procuratorate: +86-13846169281, +86-18697098055Gu Songhai (顾松海), head of Heilongjiang Province 610 Office: +86-13804536212, +86-13339300100
(More perpetrators' contact information is available in the original Chinese article.)
Related reports:
Heilongjiang Woman Stands Trial Without Legal Representation
Ms. Liu Lijie Arrested in Retaliation for Exposing Police Brutality in Jiansanjiang
The Persecution of Falun Gong and Their Lawyers in Jiansanjiang Has Spread to Jiamusi City
Seven Practitioners Secretly Transferred After Four Attorneys Beaten at Jiansanjiang
Exposing the Torture of Falun Gong Practitioners in Heilongjiang Province Women's Forced Labor Camp
Labor Camp's Attempt to Prevent Falun Gong Practitioners from Meeting with Lawyers Thwarted by Human Rights Organizations
Ten Practitioners from Jiamusi City Arrested and Sent to Labor Camps
Related article in Chinese: