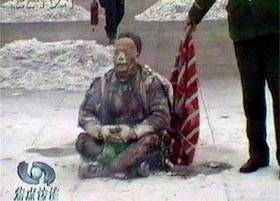 Twenty years ago, the Chinese regime staged a "self-immolation" to turn its people against Falun Gong, which the regime saw as a threat. Today, Falun Gong practitioners' most sincere wish is that the Chinese people pause for a moment, take a look at what Falun Gong really is, and no longer side with the communist regime in its brutal persecution of this peaceful spiritual practice.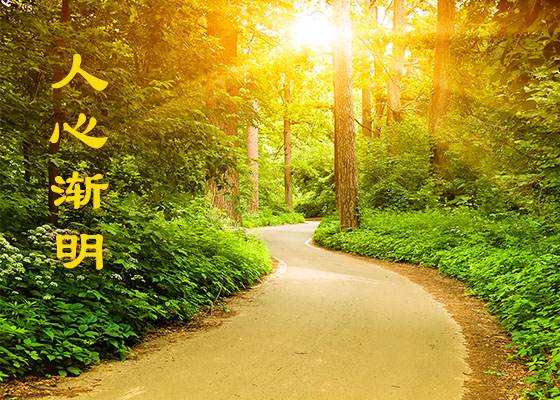 When a Falun Gong practitioner phoned a government official in China to talk about the persecution and quitting the CCP, the man responded, "Not only have I already quit, I know all about the CCP's evil policies, dictatorship, shamelessness, and anti-humanity rules." After a long conversation and after receiving a link to the main teachings of Falun Gong, the official said that the phone call was the biggest blessing of his life: "It allows me to see hope!"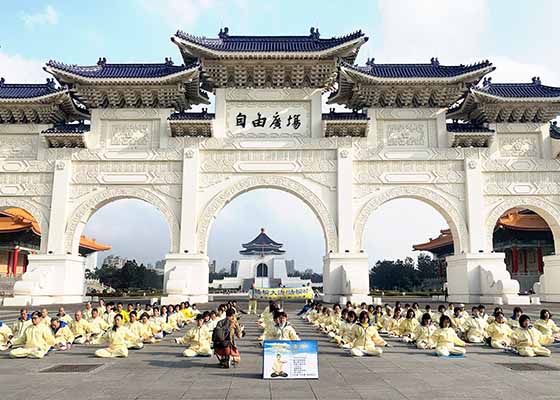 "This is amazing!" said a tourist at Taipei's Liberty Square upon encountering hundreds of Falun Dafa practitioners performing the meditative exercises. Taiwan rejects communist China's policies, including its persecution of Falun Dafa, and some say this "social distancing" from the Communist Party is the reason for Taiwan's remarkably low number of Covid-19 cases.
One of the worst examples of the CCP's evil nature manifesting is the staged self-immolation incident, which was aimed at framing Falun Gong, a peaceful meditation system based on the principles of Truthfulness-Compassion-Forbearance.
Twenty years have passed and numerous evidence has confirmed that this incident was a hoax set up the by the CCP to frame Falun Gong, making some people deem the allegation that Falun Gong made people go astray and set themselves on fire "the Lie of the Century."
One passerby said that everything he knew about Falun Dafa was positive, but everything he knew about the CCP was 100% negative, in particular, "The CCP does not represent the Chinese people. What the Party has done smears the reputation of the Chinese people."
~ Accounts of Persecution ~
~ Clarifying the Truth ~
~ Journeys of Cultivation ~
~ Perspective ~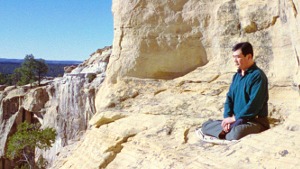 Master Li quietly watching the world from amidst the mountains after leaving New York following July 20th, 1999. (Published January 19, 2000)