Once Imprisoned for Three Years, Jilin Woman Gets Five More Years for Her Faith
Jan. 16, 2021 | By a Minghui correspondent in Jilin Province, China
(Minghui.org) Separated from his mother for three years because she was incarcerated for practicing Falun Gong, a 14-year-old boy was devastated to learn at the beginning of 2021 that his mother has again been sentenced, this time to five years, for refusing to give up her faith.
Falun Gong, also known as Falun Dafa, is an ancient spiritual discipline that has been persecuted by the Chinese communist regime since 1999.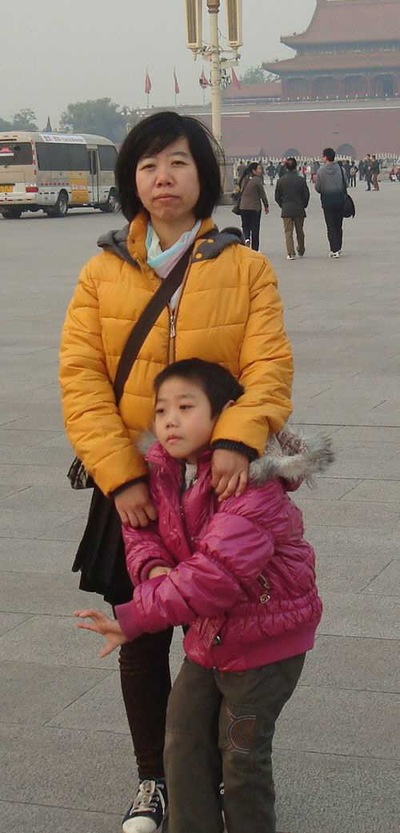 Ms. Fu Yanfei and her son
Ms. Fu Yanfei, 47, was a high school biology teacher in Changchun City, Jilin Province. She took up Falun Gong in 1997 before graduating from college and many of her ailments soon disappeared.
In 2009, after her two-year-old son was found to have autism, Ms. Fu quit her job to spend more time with the boy.
On March 14, 2015, Ms. Fu was arrested for distributing informational materials about Falun Gong. She was held in the Changchun No.3 Detention Center and sentenced to three years in prison on June 20, 2016.
While she was incarcerated, her eight-year-old son often woke up crying for his mother. Her husband, who was the sole breadwinner in the family, was under tremendous pressure. Ms. Fu's own parents, both 74, were also dealt a blow by her absence. Her mother, who has a heart condition and a back problem, fell ill and became incapacitated. Her father, who has a disability, struggled to care for her.
Ms. Fu was subjected to constant beatings and verbal abuse for upholding her faith in prison. She was emaciated when she was released.
Ms. Fu was arrested again on May 11, 2020, after being reported for talking to people about Falun Gong. The police ransacked her home and confiscated her Falun Gong books and materials. She was held in custody for two days and released on May 13. The police came back several times to harass her.
Less than two months later, Ms. Fu was arrested yet again, on July 7, after being reported for talking to people about Falun Gong in a park. She was held in the Changchun City Hospital and denied family visits. Her family learned on January 5, 2021, that she has been sentenced to five years, but further details about her case remain unknown.
Related reports:
Jilin Province: Woman Imprisoned for Her Faith and Shackled to a Bed
Imprisoned Jilin Woman Forced to Sit on Tiny Bench Every Day
8-Year-Old Anxiously Awaits Mother Imprisoned for Practicing Falun Gong