Switzerland: Twelve Legislators Write Letters Supporting Falun Gong
Aug. 4, 2020 | By a Minghui correspondent in Switzerland
(Minghui.org) Falun Gong practitioners across Switzerland recently held a series of events to raise awareness of the ongoing persecution in China. Twelve legislative members wrote letters expressing their support for Falun Gong and condemning the suppression in China.
The events were held in Bern, Zurich, and the northeastern city of St. Gallen. The legislators who wrote letters in support of the events came from the National Council and the Council of States, and the lower and upper chambers of the Federal Assembly.
Severe Human Rights Violations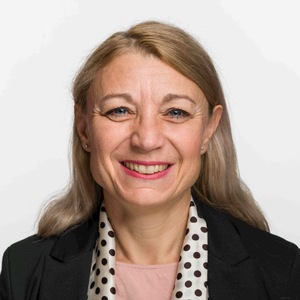 Yvonne Feri, member of the National Council
Yvonne Feri, a member of the National Council since 2011, said she has always paid attention to protecting minorities and victims of violence. The brutality against Falun Gong practitioners in China has continued since July 1999, with the mistreatment including illegal arrests, reckless torture, and brainwashing. Furthermore, Chinese authorities have also killed Falun Gong practitioners and sold their organs for profit.
She said that such behavior was unacceptable, and although these crimes in China may seem far away from Switzerland, the consequences of yielding to such a tyrannical regime would, in turn, hurt everyone. The spread of the Wuhan virus is a good example of this. Within a short time, the whole world was affected, and to this day our lives still cannot return to normal.
But practitioners in China have suffered much more than this, Feri said. For simply practicing a peaceful form of meditation, Falun Gong practitioners have lost their jobs, families, friends, health, and even their lives.
Basic human rights are universal standards, and rely on everyone to respect and safeguard them. She thanked Falun Gong practitioners for their efforts on behalf of the Chinese and said she hoped more people would reflect on the persecution and contribute to this great cause.
The CCP Has Killed 2,700 People a Day for 70 Years
In her letter, National Council member Martina Munz pointed out that the Chinese Communist Party (CCP) is solely responsible for the tragedies that have happened to Falun Gong practitioners. The persecution in China underscores the urgency of safeguarding human rights, freedom of belief, and our consciences.
Ever since taking power in 1949, the totalitarian CCP regime has ignored human rights, freedom of speech, and religious freedom. The dictatorship instigates battles between social groups and has employed exhaustive efforts to destroy mankind. With all the media in China censored and personal freedom restrained, ordinary citizens are brainwashed like inmates living in countless labor camps.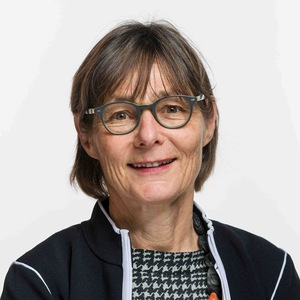 National Council member Martina Munz
About 70 million people have lost their lives during the CCP's numerous political movements. This translates to more than 2,700 lives per day on average, since the CCP took power 70 years ago. One of the worst aspects of the persecution of Falun Gong is the CCP's organ trade, or killing for organs. Many Falun Gong practitioners have become victims of these atrocities.
Munz called on Falun Gong practitioners and their supporters to continue their peaceful efforts opposing the CCP persecution. These efforts will improve human rights in China and restore the dignity of the Chinese people, bringing hope to China and the world. She thanked practitioners for their perseverance and welcomed more joint efforts.
Exposing the Brutalities
Tobias Baggenstos, a legislative member from Zurich for the Swiss People's Party, said he admires practitioners' courage to oppose the CCP. He said the suppression of Falun Gong, as well as other minorities and belief groups, was reckless. The detained individuals are turned into assets for the nation. It is so disgusting that in addition to being exploited in forced labor camps, their organs are also taken for sale. This makes both the involuntary "donors" and those who receive the organs victims of this shameless system.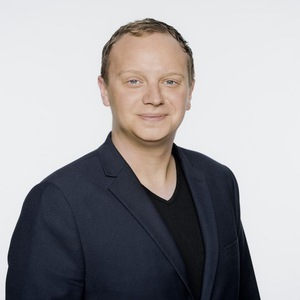 Tobias Baggenstos, legislative member for the Swiss People's Party in Zurich
Baggenstos said both he and his party condemn such crimes. He said being informed about this is in itself powerful. People need to know what has happened and what could happen. He said he would tell people about this, even those who are unwilling to listen, because the entire world should be made aware of the CCP's bad deeds.
Sanctions against Human Rights Perpetrators
Urs Hans, another legislative member from Zurich, said he remembers clearly seeing Falun Gong practitioners peacefully meditating on television 20 years ago. He looked up the practice on the Internet and found more information about the 21-year-long persecution in China and attended practitioners' rally in Zurich on July 20.
During the event, Hans called on the Swiss government to pass sanctions against the CCP dictatorship, and for people everywhere to learn from the lessons of history. He said officials should not remain silent due to economic interests. The global expansion of the CCP has occurred partly because many Western countries and businesses have heavily invested in China. By focusing on short term gains, Western leaders have sacrificed their moral values and independence.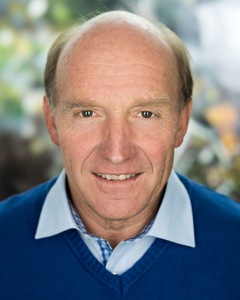 Urs Hans, a legislative member from Zurich
Simply mourning those who have died is not enough, Hans added. To help practitioners who are persecuted in China for their belief, concrete actions must be taken in both Switzerland and the rest of Europe. Otherwise, the entire world could fall victim to the totalitarian CCP regime.
Bernhard Hauser, legislative member from the Social Democratic Party, agreed. He urged the Swiss Government to openly criticize the CCP's human rights violations. He stress that furthermore, legal measures should be enacted to ban trade between Switzerland and China, unless the trade activities are shown to directly benefit those who are persecuted.
Exemplary Citizens
Basil Oberholzer, who is with the Green Party, was in St. Gallen. He pointed out that religious freedom is a universal value. When people are suppressed for looking for the purpose of life, that is a severe violation of human rights.
He said that Falun Gong practitioners only want to practice their belief. Their peaceful demeanor and perseverance in the face of such cruel persecution is a positive example for all. Ignoring suppression like this would endanger mankind.
Eva Keller, another member of the Social Democratic Party, said that more people need to know about the CCP's crimes. Although Falun Gong is not the only group being suppressed in China, and there are few media reports about the persecution of Falun Gong, people should never ignore such suffering.
Nadine Niederhauser, also with the Green Party, thanked practitioners for exposing the horrifying situation in China and hopes the persecution will end soon.