Canada: Public Officials and Dignitaries Show Support for Falun Gong Practitioners in Their Efforts to End the Persecution
(Minghui.org) July 20, 2020, marks 21 years of Falun Gong practitioners peacefully resisting the persecution by the Chinese Communist Party (CCP). Every year around this time, Falun Gong practitioners worldwide hold rallies, marches, and vigils to mark the occasion. Elected officials and dignitaries often participate in these rallies to offer their support. 
Due to the CCP virus pandemic this year, many of these rallies have not been possible in many cities. However, in Canada many elected officials and dignitaries have found various ways, including writing letters or recording videos, to show their support for Falun Gong practitioners' efforts to end the persecution. 
Canadian Federal Opposition Party Leader: Canada Must Stand Resolutely with Those Persecuted and Condemn the CCP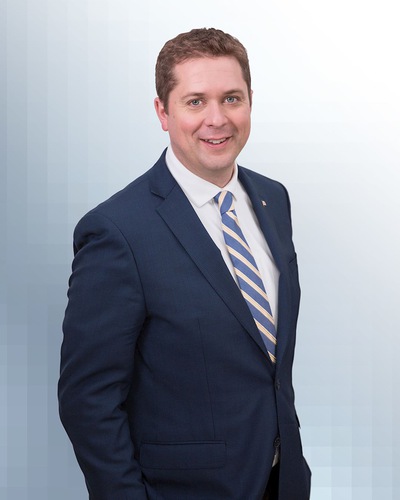 Canadian Federal Opposition Party Leader Andrew Scheer
In his letter to the Falun Dafa Association of Canada, Canadian Federal Opposition Party Leader Andrew Scheer expressed his support for Falun Gong practitioners. He condemned the atrocious human rights abuses by the CCP and asked that the CCP stop persecuting Falun Gong.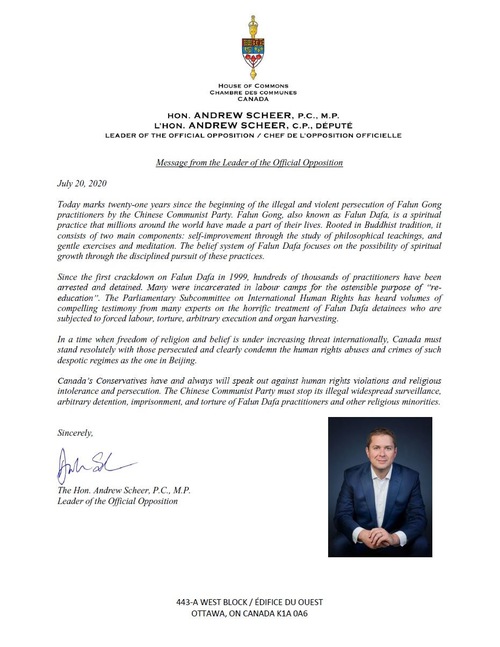 Letter to Falun Dafa Association of Canada from Canadian Federal Opposition Party Leader Andrew Scheer
Mr. Scheer further stated that since the beginning of the CCP's persecution against Falun Dafa in 1999, "... hundreds of thousands of practitioners have been arrested and detained. Many were incarcerated in labour camps for the ostensible purpose of 'reeducation.' The Parliamentary Subcommittee on International Human Rights has heard volumes of compelling testimony from many experts on the horrific treatment of Falun Dafa detainees who are subjected to forced labour, torture, arbitrary execution and organ harvesting." 
He also stated in the letter, "Canada must stand resolutely with those persecuted and clearly condemn the human rights abuses and crimes of such despotic regimes as the one in Beijing."
He wrote that Falun Gong, also known as Falun Dafa, is a spiritual practice that is rooted in the Buddhist tradition and that the practitioners do gentle exercises and meditation while pursuing spiritual growth. Millions of people around the world are practicing Falun Dafa. "Canada's Conservatives have and always will speak out against human rights violations and religious intolerance and persecution. The Chinese Communist Party must stop its illegal widespread surveillance, arbitrary detention, imprisonment, and torture of Falun Dafa practitioners and other religious minorities," he wrote.
Former Canadian Senator: We need Truthfulness, Compassion and Forbearance More than Ever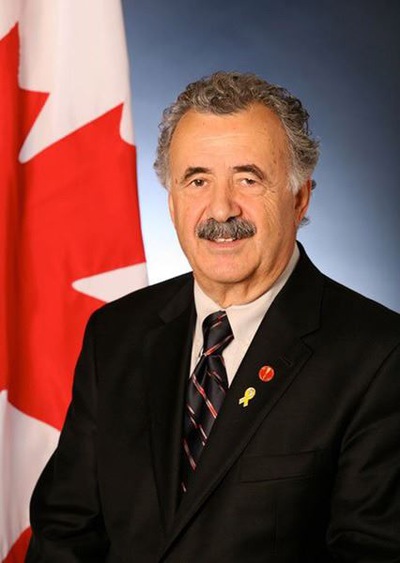 Former Canadian Senator Consiglio Di Nino
Former Canadian Senator Consiglio Di Nino attends Falun Gong practitioners' rallies to end the persecution of Falun Gong around this time every year. Due to the pandemic, rallies were not permitted this year, so he made a special video to voice his support for Falun Gong practitioners. He gave kudos to Falun Gong practitioners and their supporters for what they do. He said he believes that they are doing this on behalf of humanity.
Di Nino said that what Falun Gong practitioner have done takes great courage and effort. He feels that it has been an honor to have been following the Falun Gong practitioners for close to 20 years. "I think it's very important that they be thanked on behalf of everybody for having this commitment to the fundamental principles of humanity that makes all of our lives a lot better as we go forth," he said. 
Di Nino said some Chinese people have thanked him for his efforts, because they believe that if they were to step out and do what he does, they would be persecuted and their family members in China would be implicated. Falun Gong practitioners have been resisting the persecution persistently for 21 years, and their efforts benefit all Chinese people. Di Nino said he believed he was speaking on behalf of millions of people in Canada. 
Sen. Di Nino further maintained that in this world, more than ever, we need Falun Gong's principles of Truthfulness, Compassion and Forbearance. He said this is one of the contributions that Falun Gong practitioners have made to the world and this contribution will benefit the whole world.