Practitioners in Finland and Sweden Call for End of 21-Year-Long Persecution
July 31, 2020 | By Minghui correspondents in Finland and Sweden
(Minghui.org) As Falun Gong practitioners around the world commemorate 21 years of peacefully resisting the Chinese Communist Party's (CCP) persecution, practitioners in Finland held a protest in front of the Chinese Embassy and a candlelight vigil in Helsinki on July 20, 2020. Practitioners in Sweden held a signature collection at Mynttorget in Stockholm on July 21, 2020. 
Helsinki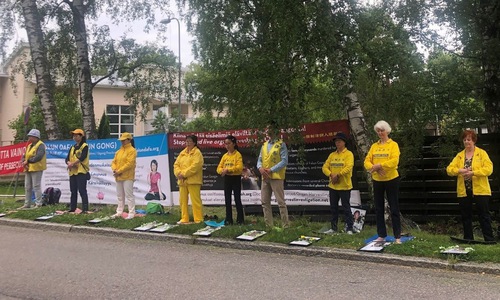 Falun Gong practitioners in Finland peacefully protest in front of the Chinese Embassy on July 20, 2020.
A Chinese man who came to the Chinese Embassy slowly drove by the Falun Gong banner and gave practitioners a thumb-up. A young Chinese student told a practitioner, "I know the truth. I appreciate you! Stay safe!" When a practitioner told a Chinese family about the persecution, the elderly family member kept thanking her for telling them.
A candlelight vigil was held in front of the Kamppi Shopping Center in the afternoon. Many people stopped to sign a petition to call for an end to the persecution.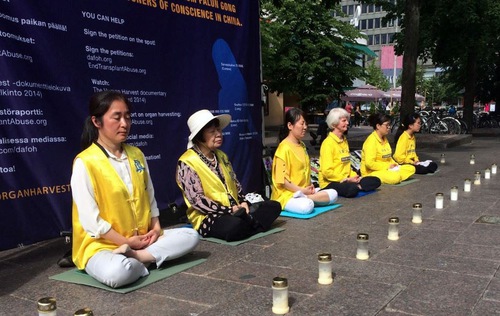 Candlelight vigil mourns Falun Gong practitioners in China who died from the CCP's persecution.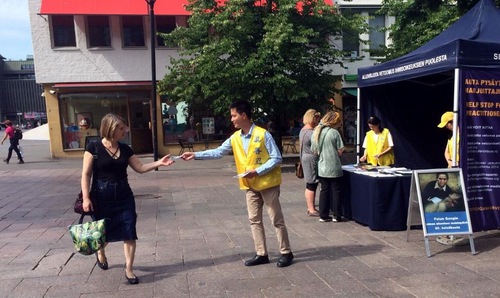 Falun Gong practitioners talk to Helsinki residents about the persecution.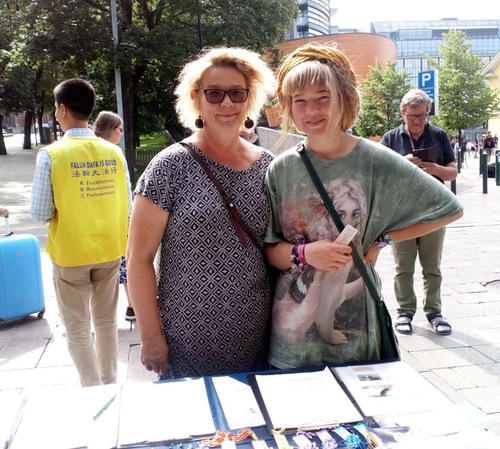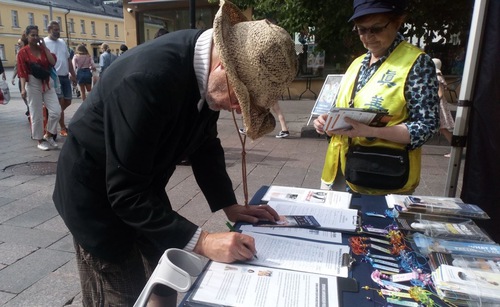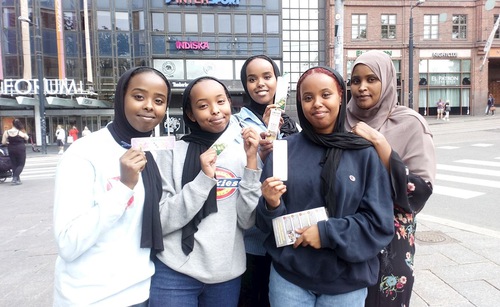 People in Helsinki sign the petition against the persecution.
Many people encouraged practitioners to keep up their great efforts. A man from Estonia signed the petition and said, "You are doing a great deed! It's the right thing to do!"
Ms. Zhu Luoxin, a practitioner in Finland, told a woman about her personal experience of being persecuted. The woman was very sympathetic and said she was interested in learning Falun Gong.
Sweden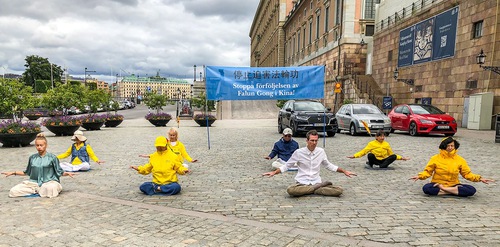 Practitioners in Sweden meditate at Mynttorget in Stockholm.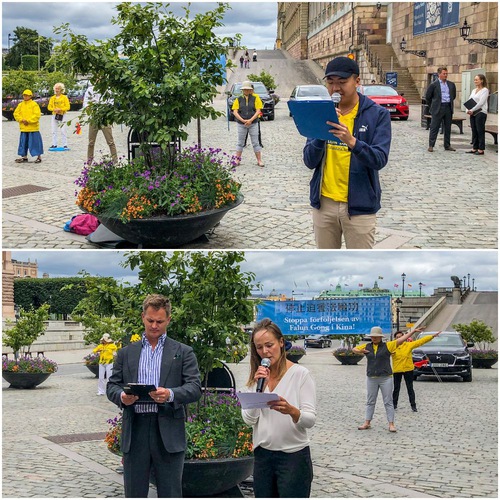 Practitioners introduce Falun Gong and expose the CCP's persecution in Swedish and English.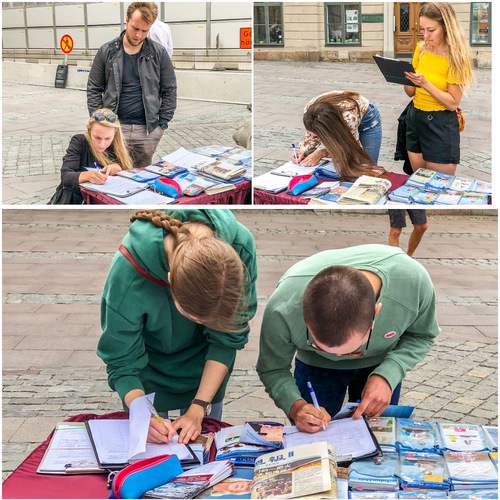 Signature collection calls for an end to the persecution.
Seventeen-year-old Daniel from China recounted his experience of being persecuted. When he was in the first grade, he was required to join the Young Pioneers. His teacher threatened him and said that not joining the Communist organization would affect his school performance. After Daniel and his parents refused to join, Daniel was marginalized and bullied by his teachers and classmates. Every day, he was afraid to go to school. He and his parents left China when he was eight. He said he was happy to be in Sweden and enjoyed the freedom to practice Falun Gong.
Many people stopped to listen to practitioners, learn more about what is happening in China, and sign the petition. Some wanted to learn Falun Gong. A man told a practitioner that he had worked in China and personally felt the suppression of freedom. He encouraged practitioners, "Continue on! I always support you!"