Canadian Members of Parliament: We Will Fight for Your Right to Practice Freely in China
July 30, 2020 | By a Minghui correspondent in Toronto
(Minghui.org) The persecution of Falun Gong (also known as Falun Dafa) by the Chinese Communist Party (CCP) has gone on for 21 years. Millions of practitioners have been arrested and detained in prisons, labor camps, and brainwashing centers. More than 4,500 have died as a result of torture, and more are suspected to have been killed for their organs. Untold numbers of families have been torn apart. Despite the pandemic, the regime has not ceased in its efforts to stamp out the practice.
Since July 14, 2020, close to 80 Canadian government officials, including Members of Parliament, have called for sanctions against CCP officials involved in the persecution under the Magnitsky Act.
NTDTV recently interviewed David Sweet, Shadow Minister for International Rights and Religious Freedom, and Kenny Chiu, Canadian Member of Parliament from the Conservative Party, on this somber milestone. Mr. Sweet said he would fight for the rights of Falun Gong practitioners while Mr. Chiu hopes to pass on the message of hope to those persecuted by the communist regime.
We Will Do Everything We Can to Defend Your Rights
Mr. Sweet said that he'd like to tell practitioners in China, "We want to fight for their freedom to practice Falun Gong. People of Falun Gong are people of peace. They simply want to be able to have the freedom to practice Falun Dafa and to be able to participate in a Chinese culture and community... And so we will do everything we can to defend that right."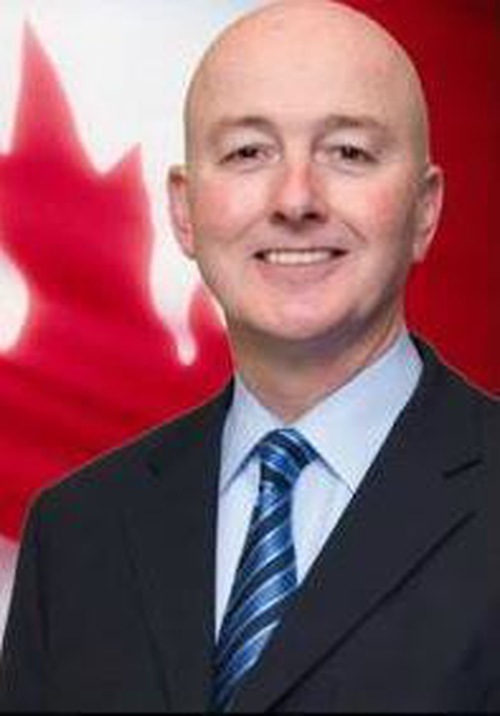 David Sweet, Shadow Minister for International Rights and Religious Freedom
When asked about forced organ harvesting, Mr. Sweet said, "What could be more heinous, more despicable than stealing someone's organs? For this issue, let alone all the other [human rights] issues, we should be taking action … we should be doing everything we can to condemn it and everything we can to prevent it and stop it.
"Canada is a country of democracy, human rights, the rule of law. I think it's important for us to not only make sure that we constantly improve in our own nation, but that we tell other nations this is the normative way of life. This is the principle and this is the way that nations should act if they want to be part of the international community. And I think that it sends a clear message to the Chinese Communist Party that if they want to participate in the international community, then they need to have … respect for human life."
Mr. Sweet said he feels that saving lives is what everyone should do. "I think that's a motivation for many of these parliamentarians—they want to rescue people because we're all in the human race together."
According to the Minghui website, since the CCP launched its campaign of persecution on July 20, 1999, to date, 4,544 practitioners are confirmed to have been tortured to death. Due to the CCP's information restrictions, the actual number is likely much higher.
We Will Do Everything to Hold the Perpetrators Accountable
When asked how the government intends to use the Magnitsky Act to sanction perpetrators of human rights violations, Sweet said some countries had already taken concrete action, but not Canada. "And so we're going to do everything we can to ensure that the government acts responsibly in this regard and as quickly as possible," he said.
For 21 years, the CCP has marshaled its resources relentlessly to carry out the persecution. When asked what he would like to say to CCP officials involved in the persecution, he said, "We're saying to them that we're going to do everything we can to bring you to justice. We're going to do everything we can to stop you from persecuting individuals, no matter who they are.
"I tell you that anybody that's guilty in this regard should be on that list and [we must] do everything that we can to prevent their travel, to seize their assets. The point of the Magnitsky law is to send a clear message that [the CCP's] behavior, this criminal behavior, is unacceptable in the international community … and that's why we need to do this as fast as we can."
You Are Not Alone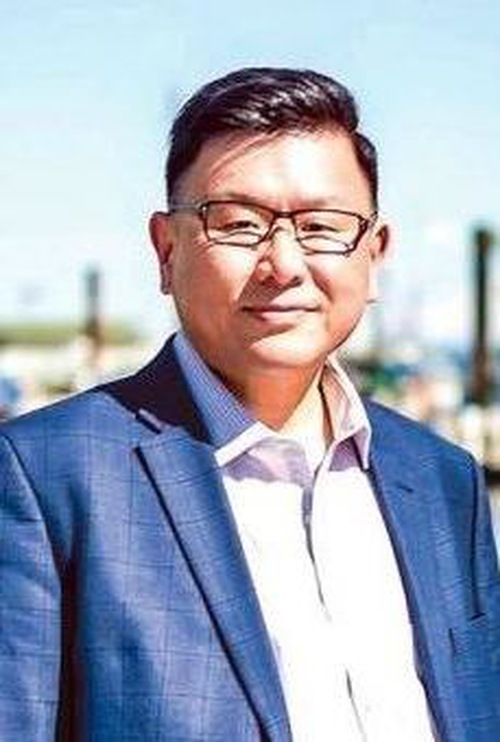 Kenny Chiu, Canadian Member of Parliament from the Conservative Party
Just like David Sweet, Kenny Chiu, Member of Parliament from the opposition Conservative Party, thinks that using the Magnitsky Act to hold perpetrators accountable for crimes against humanity sends victims a message of hope. "I think it gives these people a message that they're not fighting alone," he said.
Citing the Canadian government's strong stand in the 1980s to help South Africa move away from its apartheid history, he hopes Canada will do the same in responding to the CCP's atrocities. He said, "I think that Canada will be able to take a strong stand. And we'll be able to send those people [the CCP] the message. We don't condone violence."
Mr. Chiu said people in Canada have a choice, because it is a democratic country. "This is why we as Canadians, treasure our rights and freedom. I definitely will work very hard to protect that. At the same time, my heart also goes out to people in China—the Uyghurs, the Falun Gong practitioners, to people in Hong Kong trying to fight for what they so deserve and is guaranteed in their constitution."
He concluded with this piece of advice for Falun Gong practitioners: "Contact your Member of Parliament and make sure they understand why it's critical that Canada take a stand. They will have to respond, especially if they are in the governing party, the liberals, then they will have to actually reflect your opinion and make sure that the government reflects on people's desire and choice," he said.