Latvia: Officials Attend Events to Commemorate Practitioners Who Died and Sign Statement to End Persecution
July 29, 2020 | By a Falun Gong practitioner in Latvia
(Minghui.org) Twenty-one years ago, on July 20, 1999, the Chinese Communist Party (CCP) initiated the persecution of Falun Gong, a peaceful self-cultivation practice. Practitioners around the world hold various events every year to commemorate fellow practitioners who have died due to this persecution. Practitioners recently held a rally in front of the Chinese Embassy in Riga to remind people that the persecution is on-going, and to protest the brutality.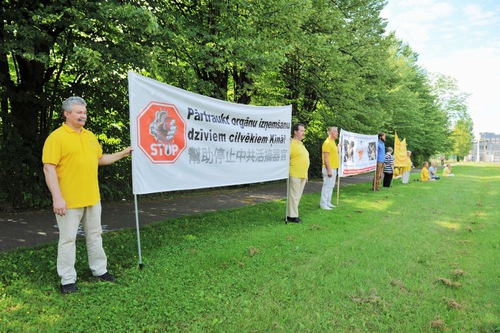 Practitioners held a peaceful protest in front of the Chinese Embassy and urged the CCP to stop live organ harvesting.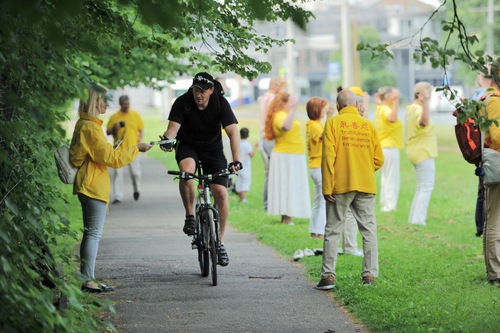 Distributing fliers to passersby
Practitioners held an event on Freedom Square in Riga, the capital of Latvia. Many people signed the petition that condemns the CCP's state-sanctioned live organ harvesting.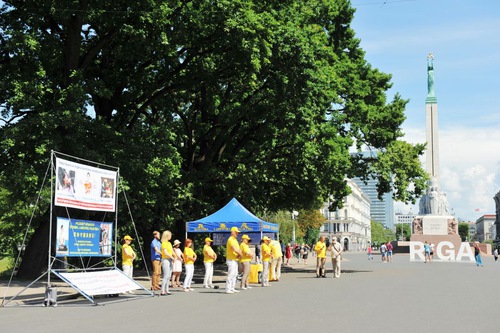 Practitioners demonstrate the exercises on Freedom Square in Riga, Latvia's capital.
Members of Parliament (MP), Inese Vaidere and Inguna Rībena, and former MP Juris Viļums and Pēteris Simsons signed a joint statement calling on the CCP to stop the persecution. The statement has been signed by over 600 elected officials in 30 countries.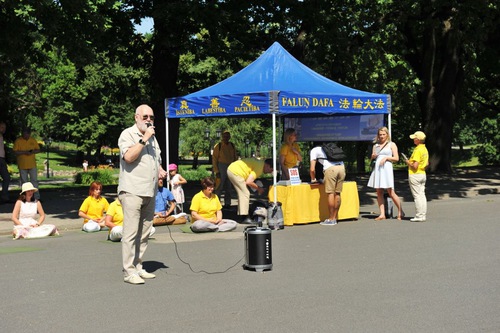 Pēteris Simsons, former MP, addresses the rally.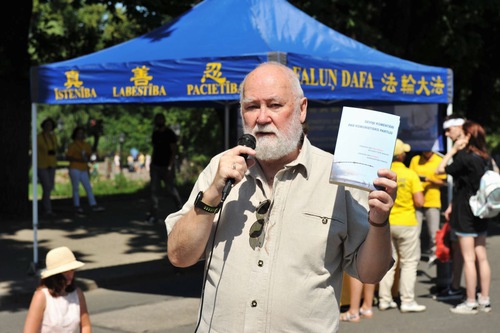 Former MP Simsons introduces the Nine Commentaries on the Communist Party.
Former MP Simsons came to support the practitioners' event. He said for people living in a democratic country in the 21st century it was hard to imagine such a persecution taking place.
"What can the people of Latvia do?" he said. "We can help more people know the truth. We can even help stop the persecution."
He said that in a democratic society, we have the opportunity to express our views and express our support for the persecuted. We have a responsibility to support those who are persecuted for their beliefs and oppose atrocities.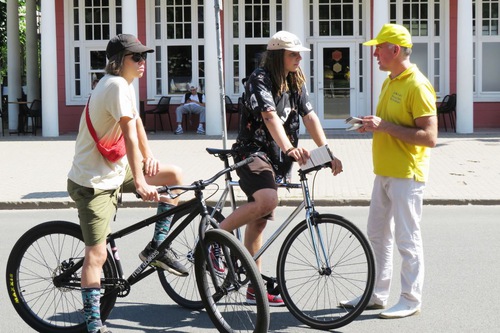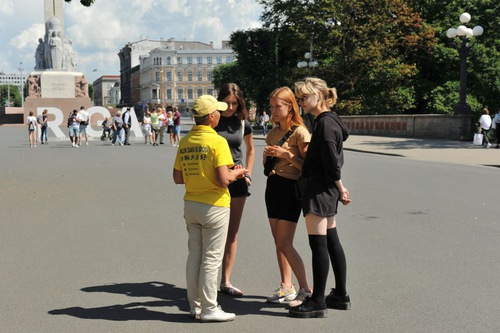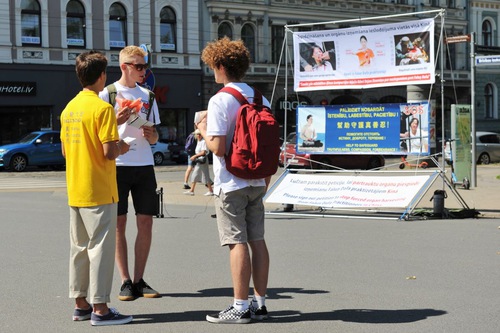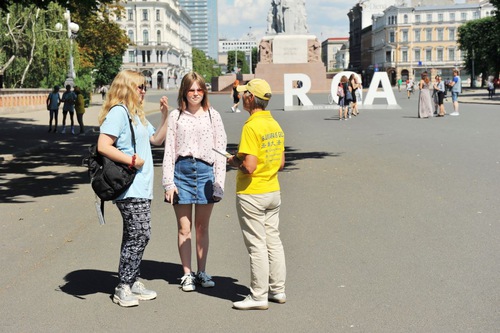 People learn about Falun Gong.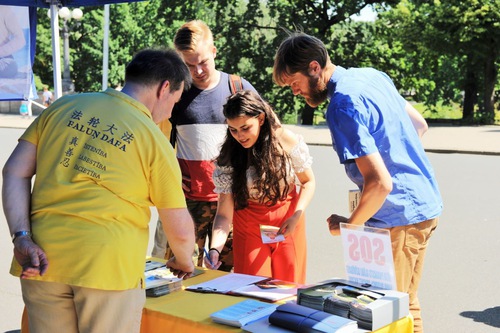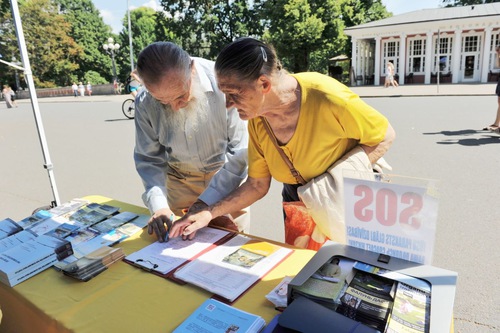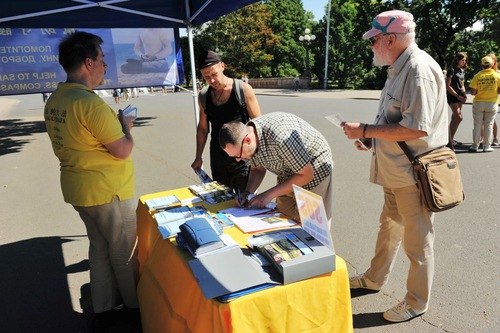 Several people sign a petition to help end the persecution.