Boston, Las Vegas and Indianapolis: Events Held to Introduce Falun Gong and Peacefully Protest 21-Year-Long Persecution
July 25, 2020 | By Falun Gong practitioners
(Minghui.org) Falun Gong is a spiritual belief based on the principles of Truthfulness-Compassion-Forbearance. Practicing Falun Gong improves one's health and character. Due to the spiritual practice's wide-spread popularity, the Chinese Communist Party (CCP) initiated the persecution 21 years ago, on July 20, 1999.
The deaths of more than 4500 Falun Gong practitioners have been documented since July 20, 1999. Hundreds of thousands of practitioners were imprisoned, incarcerated, tortured, and even subjected to state-sanctioned live organ harvesting.
The actual number may be much higher due to the CCP's cover-up and information censorship. Falun Gong practitioners across the world conduct activities around July 20 each year to peacefully protest the persecution and call for it to end. The following events were recently held in Boston, Las Vegas, and Indianapolis.
Raising Awareness in Boston
Falun Gong practitioners set up posters, demonstrated the exercises and told people about the CCP's 21-year-long persecution at a park in Boston on July 18, 2020.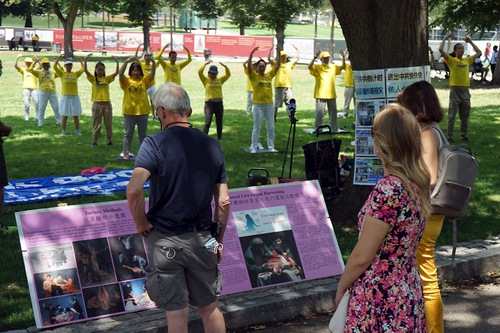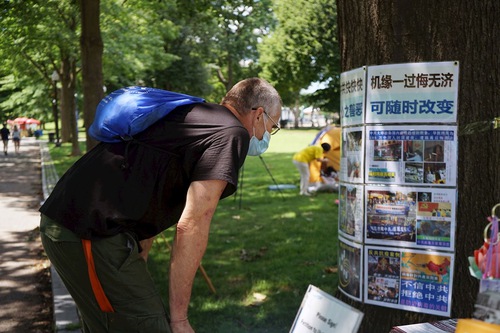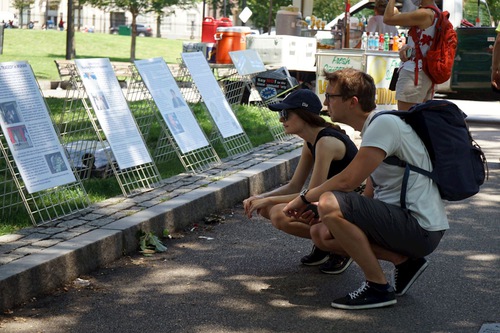 People stop and read the posters.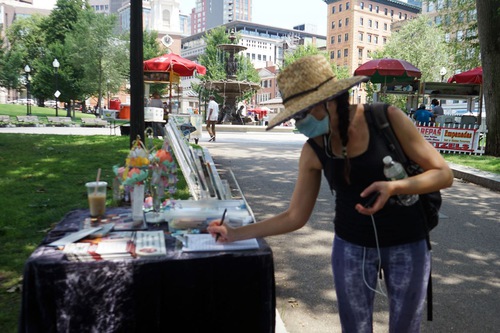 People sign the petition to condemn the persecution.
Passers-by pause to learn about Falun Gong
Mr. Chen, studying at Harvard University, said his mother practiced and appealed for Falun Gong several times. She was incarcerated in forced labor camps twice, for two years.
His mother was incarcerated when Chen was a freshman. When he phoned home, his mother was not there. Police notified his father that his mother was sent to a forced labor camp. After hearing this, his father had a heart attack.
Events in Las Vegas
Practitioners held a peaceful rally in Chinatown in Las Vegas on July 17, 2020. They held up banners, demonstrated the exercises, and distributed fliers to passers-by. Many cars slowed down to watch the event.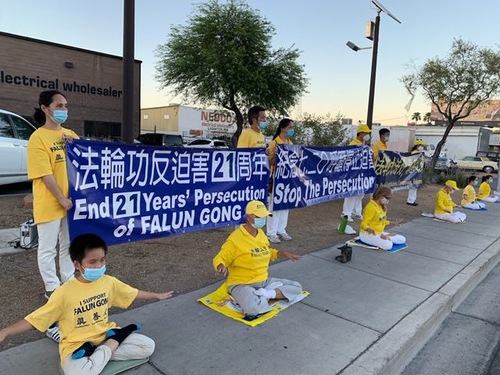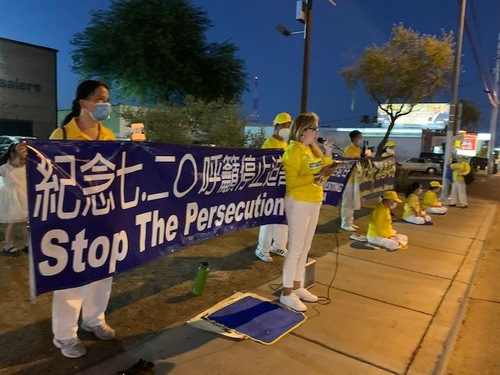 Rally in Las Vegas on July 17, 2020.
Sam Ma from China spoke during the rally and called on Chinese people to learn about the CCP's true nature and to withdraw from the Party.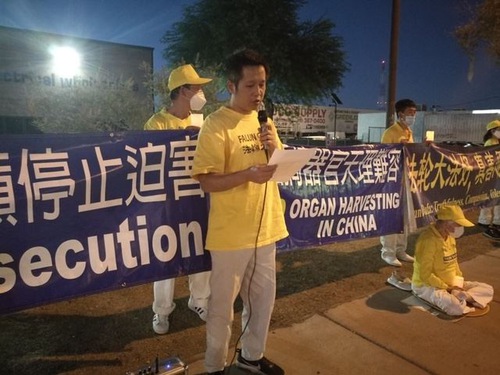 Mr. Sam Ma addresses the rally.
Raising Awareness in Indianapolis
Practitioners held activities at Holiday Park in Indianapolis on July 19, 2020. They did the exercises, distributed fliers and talked with passers-by about Falun Gong and the CCP's brutal persecution. They called on the world's people to help stop the persecution.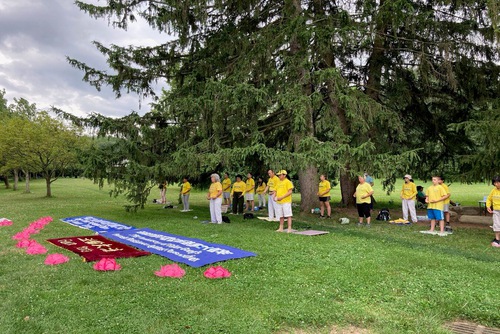 Practitioners demonstrate the Falun Gong exercises at Holiday Park in Indianapolis.
Holiday Park is one of the oldest parks in Indianapolis. It is located six miles north of downtown and occupies 94 acres. Many local people visit the popular park on weekends. The practitioners' exercise demonstration attracted many people's attention.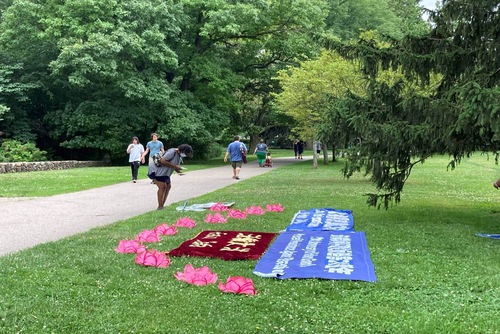 People pause to view the posters.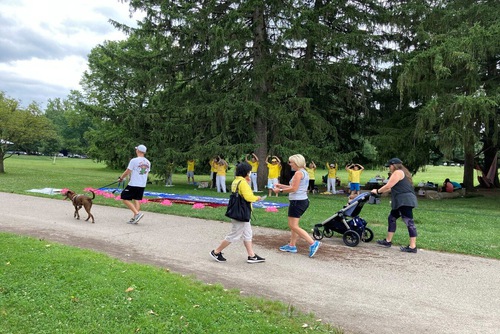 Practitioners distributed information about Falun Gong and the persecution.
Relevant articles in Chinese: Rally in Las Vegas, Event in Indianapolis