Woman Serving Ten Years for Her Faith Tortured and Denied Family Visits
June 8, 2020 | By a Minghui correspondent in Gansu Province, China
(Minghui.org) Six years after a Qingyang City, Gansu Province resident finished serving a seven-year term for her faith in Falun Gong, she was arrested again and sentenced to ten years in Gansu Province Women's Prison, where she has been denied family visits.
Falun Gong, also known as Falun Dafa, is an ancient spiritual and meditation discipline that has been persecuted by the Chinese communist regime since 1999.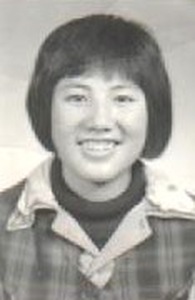 Ms. Duan Xiaoyan
Ms. Duan Xiaoyan, 50, has been repeatedly targeted by the Chinese regime over the past twenty years for upholding her faith that she credits for improving her health and elevating her mind.
She was given one year of forced labor in 2000 and sentenced to seven years on December 30, 2002 for intercepting TV signals to broadcast uncensored information about Falun Gong. 
During her imprisonment, Ms. Duan was force-fed and was made to wear handcuffs and shackles. The guards shocked her with electric batons, dragged her along rough ground, and tied her to a bed for extended periods of time. She became paralyzed from the waist down and was so weak that she could not even hold a cup of water. 
After she was released in 2009, Ms. Duan was able to practice Falun Gong again and her health gradually recovered. 
On July 4, 2015, Ms. Duan was arrested again and sentenced to ten years by the Qingcheng District Court in January 2017. She has been subjected to the following torture and abuse after being taken to Gansu Province Women's Prison on July 24, 2017. 
Beatings
The guards ordered an inmate named Jiao Lijuan to monitor Ms. Duan. Jiao can verbally abuse and beat her at will without facing consequences.
Ms. Duan was constantly ordered to write "thought reports." When the guards weren't satisfied with her report, Jiao beat her, slapped her in the face and kicked her lower body. 
The constant beatings and mental torment left Ms. Duan severely injured, unable to stand up straight. As Jiao continued to beat her, she was unable to go downstairs without supporting herself with the handrails. 
Sleep Deprivation and Denial of Restroom Use
Ms. Duan was sometimes deprived of sleep for several consecutive days or forced to squat for long hours. Her feet and legs were often swollen and bruised. 
The guards also restricted her use of the restroom. When she went to the restroom without their permission, they would force her to drink her urine. To avoid having to use the restroom, she only drank very little water.
Denied Family Visits
Since her imprisonment, the prison authorities have been denying Ms. Duan family visits, with the excuse that she refuses to renounce Falun Gong. She was later deceived into giving up her rights to file a motion to reconsider her case, in exchange for a visit from her lawyer.
When Ms. Duan's lawyer was finally allowed to consult with her on June 14, 2018, their entire meeting was monitored by the authorities. Ms. Duan's family, who accompanied the lawyer to the prison, were barred from the meeting.
Due to the general information blockade and denial of family visits, the extent of the persecution that Ms. Duan is suffering in prison is not fully known.
Related reports:
Ongoing Physical Abuse and Mental Torture at Gansu Women's Prison
14 Falun Gong Practitioners in Qingyang City, Gansu Province Still Detained for Their Faith
Woman Wrongfully Imprisoned for 10 Years and Denied Visitation
Paralyzed from Torture, Gansu Province Woman Illegally Tried
Ms. Duan Xiaoyan Paralyzed from the Waist Down after Seven Years of Torture in Qinghai Province Women's Prison
Ten Years of Persecution in Zhenyuan County, Gansu Province
Fifteen Practitioners Suffer Persecution After the 2002 Truth Clarification Television Broadcast in Gansu Province
Four Dafa Practitioners Involved in the Qinghai Television Interception Incident Are Illegally Given Heavy Sentences