Mysterious Death Case Remains Unsolved for 16 Years
June 28, 2020 | By a Minghui correspondent in Jilin Province, China
(Minghui.org) A man in Changchun City, Jilin Province died in custody 16 years ago, 80 days after being arrested for his faith in Falun Gong, a meditation practice that has been persecuted in China for 21 years. His body is still lying in the coroner's office, and the authorities have refused to let his family see or photograph his body.
Mr. Jiang Yong isn't the only member of his family who has suffered persecution for their faith in Falun Gong. His older sister, Ms. Jiang Shufang, was also a practitioner. She died on March 2, 2005 as a result of injuries sustained from electric shocks administered by police.
Mr. Jiang's wife, who was not a practitioner, was also implicated in the persecution. She was arrested around 2000 and held in a forced labor camp for a year.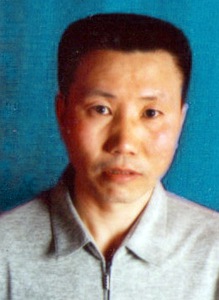 Mr. Jiang Yong
Amazing Changes after Learning Falun Gong
Mr. Jiang took up Falun Gong in 1996, and not long afterwards his leg, which had been injured in a car accident, healed. He became healthy and fit. His family and neighbors were also amazed by how much his temper improved.
Frequent Arrests and Harassment
After former Chinese leader Jiang Zemin launched the persecution of Falun Gong on July 20, 1999, Mr. Jiang's life took a downturn because he refused to renounce his faith.
Mr. Jiang was twice arrested and detained in 1999 for going to Beijing to protest the persecution. In July 2000, the police arrested him for holding up a Falun Gong banner at Tiananmen Square in Beijing, and locked him in the Chaoyanggou Forced Labor Camp for over a year, where he was relentlessly tortured.
When Mr. Jiang was incarcerated in the forced labor camp from 2000 to 2001, the police arrested his wife and locked her in the same labor camp for a year, leaving their child behind.
Less than a year after his release, Mr. Jiang went to Beijing to protest, and was taken to Beijing Detention Center in March 2002.
He was arrested again in November 2002. The police suspended him by his handcuffed wrists while interrogating him.
The police in Changchun also harassed and threatened his family. His wife developed a severe heart condition due to the constant terror. Their young child became too scared to go home upon seeing the officers outside monitoring them.
Dead 80 Days after Last Arrest
Mr. Jiang's latest arrest took place on April 13, 2004. The police from Changchun Police Department didn't notify his family of his arrest until two weeks later. His 30,000 yuan in cash (~US$ 4,200), motorcycle, and cellphone were confiscated.
Mr. Jiang was secretly transferred to a place where he was met with unspeakable brutality. The officers tortured him with various methods, including suspending him by his wrists, restraining him on a bench, shocking him with electric batons, piercing his nails with skewers, force-feeding him with chili water, and wrapping his head in a plastic bag. Mr. Jiang passed out many times from the excruciating pain and lack of air.
The police transferred Mr. Jiang to Tiebei Detention Center eight days later. The authorities sent him to a hospital the very next day because of his physical injuries. After being hospitalized for a month he was sent back to the detention center on May 26, 2004, where the torture continued. His family made many attempts to visit him, but their requests were repeatedly denied.
The authorities informed Mr. Jiang's family on July 4, 2004 that he had died of "sudden illness after unsuccessful resuscitation."
Mr. Jiang's family saw on his body deep strangulation marks on his neck, blood seeping out of his mouth, his eyes wide open, bruises on his chest, and tissue paper tucked under his anus. He looked emaciated. When the family attempted to take photos of the body, dozens of police rushed over to stop them, and assaulted the family.
When the family asked to have Mr. Jiang's clothes back, the authorities at the detention center said that they had been discarded. The family suspected that the police were hiding evidence of the torture.
The family went back to see Mr. Jiang's body the next day, and noted that the blood had been wiped off his mouth, the bruise on his chest had been bleached and appeared pale blue, and his eyes were shut, showing bruised eyelids. Cleaning alcohol and cotton balls were laying at the scene.
Because Mr. Jiang's family opposed cremation, his body is still preserved in the coroner's office at the time of writing. The cause of death is unknown to the family, and when they asked to see his body, the police declined the requests.
Related reports:
Practitioner Ms. Jiang Shufang of Changchun Died after Her Younger Brother Was Persecuted to Death
Family Still Seeking Justice One Year After Falun Dafa Practitioner Jiang Yong's Torture Death
Practitioner Jiang Yong Dies as a Result of Torture in Changchun
Changchun National Security and Tiebei Detention Center Authorities are Responsible for the Murder of Practitioner Jiang Yong
Police from Changchun City, Jilin Province Torture Dafa Practitioner Mr. Jiang Yong to Death