Canadian Members of Parliament Pass Motion and Urge Prime Minister to Take Tougher Stand Against the Chinese Communist Party
Nov. 23, 2020 | By Minghui correspondent Ying Zi
(Minghui.org) The Parliament of Canada adopted a motion on November 18, 2020 that demands tighter actions against the Chinese Communist Party (CCP) to protect Canada's national interests.
Introduced by MP Erin O'Toole, Leader of the Conservative Party of Canada, the motion called on the Trudeau government to decide whether Huawei can participate in Canada's 5G network within 30 days after adopting the motion and to develop a plan to combat the CCP's illegal operations in Canada.
At present, Canada is the only country in the "Five Eyes" alliance that has not banned Huawei from their 5G network, while the other four countries, including the U.S., U.K, Australia and New Zealand, have already banned Huawei out of national security concerns.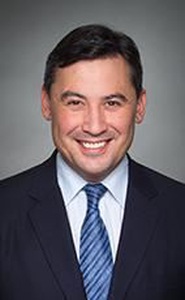 Hon. MP Michael Chong
Canadian MP Michael Chong, Shadow Minister for Foreign Affairs, issued a statement on November 18 in support of the motion. 
He said, "Now is the time for the Liberal government to get serious on the Chinese regime. Canadians expect the Liberal government to uphold our democratic norms and respect the will of Parliament by taking action to defend Canada's national security and make a decision on Huawei and Canada's 5G network, and by developing a plan to protect Canadians against Communist China's growing influence operations here at home."
He said that the passive approach taken by the Trudeau government has not worked and that he urged a different action to defend Canadians. "Today is a start, but much more needs to be done. It is time to stand up for Canada."
Shannon Stubb, the Shadow Minister for Public Safety and Emergency Preparedness, echoed MP Chong on her Facebook page. She said, "The Communist government of China plays by an entirely different set of rules. China's communist regime does not respect the rule of law and the independence of the judicial process.
"A motion introduced by Conservatives just passed in parliament - it requires the Canadian government to act urgently and to present its plan to combat China's growing foreign operations and make a decision on Huawei's involvement in Canada's 5G network.
"The Liberal government's delay in making a decision puts Canada at odds with the rest of the countries in our Five Eyes intelligence-sharing alliance with the United States, Australia, New Zealand and the U.K., each of which has now either banned or restricted the use of Huawei 5G equipment.
"Time to choose - Protecting Canadians should be the number one priority."
The CCP's Global Campaign of Intimidation
An article titled "CSIS warns China's Operation Fox Hunt is targeting Canada's Chinese community" by The Globe and Mail, notes that the CCP "routinely uses undercover state security officials and 'trusted agents,' or proxies, to target members of Canada's Chinese community in an effort to silence critics of President Xi Jinping, including threats of retribution against their families back in China."
The article cited a statement from the Canadian Security Intelligence Service (CSIS), which said that "these tactics can also be used as cover for silencing dissent, pressuring political opponents and instilling a general fear of state power no matter where a person is located."
The article also stated, "These illegal activities in Canada are part of a global campaign of intimidation that constitutes a threat to this country's sovereignty and the safety of Canadians. One of the most high-profile efforts is Operation Fox Hunt, directed by Beijing's Ministry of Public Security, which has been under way since 2014."
The article continued, "Operation Fox Hunt was ostensibly launched as an anti-corruption campaign by Mr. Xi that targeted wealthy citizens and corrupt Communist Party members, who had fled overseas with large amounts."
Prime Minister Trudeau: China's Intensified Intimidation of Chinese Canadian Community Unacceptable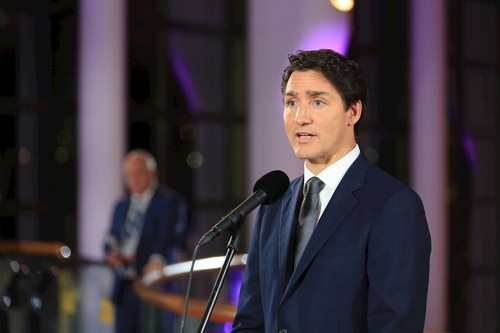 Canadian Prime Minister Justin Trudeau
During a press conference on November 13, 2020, Canadian Prime Minister Justin Trudeau said that the CCP's using undercover agents to threaten and intimidate members of the Chinese community living in Canada in an effort to silence dissent and criticism of President Xi Jinping is unacceptable. 
The Chinese Communist regime has incarcerated Canadian citizens Michael Kovrig and Michael Spavor since early December 2018. This move is generally considered as vengeance by the CCP after Canada arrested Meng Wanzhou, a Huawei executive who was accused of criminal fraud in the US, in accordance with the Canada-US extradition treaty.
Trudeau said, "We've seen in the past many years, various countries using agents and various pressure tactics on local media outlets in Canada, but also in different citizens and different diaspora communities."
He added that they've also seen "a shift in the approach that China is taking on its more coercive diplomacy" and "significant hardened posture" when being confronted for its "problematic human rights records." It's "one of the reasons why Canada has worked closely with like-minded allies in the world who are all experiencing various degrees of same kinds of pressure, to really hold common front, to move together, and demonstrate this is … something unacceptable in a country and in a world where the rule of law needs to be respected and held up." 
A Need for "Refocused Realism in Canada's International Relations"
According to a survey conducted by the Canadian think tank Macdonald-Laurier Institute and Germany's Konrad Adenauer Foundation, 79% of the participating 1,023 Canadians think that China is posing moderate to serious threat to Canada. 
In the article titled "Standing on guard: Why we need to secure Canadian technology and innovators from the PRC," co-authors Shuvaloy Majumdar of Macdonald-Laurier Institute and public policy professor Henry Geraedts, suggest that "what is required today is a fundamental reassessment of Canada's relations with the PRC, enabling government and parliamentary leaders to redefine key trade, finance, energy and technology policies, based not on short-term thinking but on hard facts and cool-headed analysis."
The article stated, "the PRC has for decades successfully advanced its objectives through broadly-based United Front Work Department operations in academia, business and the civil service, including with the specific objective of accessing Canadian research and development, key technologies, and intellectual property."
They urged the Canadian government to "extend collaboration with key partners such as Five Eyes, NATO and the G7, and bilaterally with important allies such as Japan, India and Israel, to stymie the PRC's illicit technology acquisition programs."
The article also called for new legislation to "enable consequential prosecution and effective counter-measures" against the CCP.
"Our refocus must pivot on a broad reassessment of the PRC as a long-term political, economic and values-based rival," the article concluded.
Related report:
Canada: Government Officials Urge Immediate Action Against the CCP
Related article in Chinese: