Incarcerated for 13 Years for His Faith, Shanghai Man Dies Months after Latest Arrest
Jan. 4, 2020 | By a Minghui correspondent in Shanghai, China
(Minghui.org) A Shanghai resident died on November 26, 2019, after suffering a brain hemorrhage following his latest arrest for practicing Falun Gong, an ancient spiritual and meditation discipline that has been persecuted by the Chinese communist regime since 1999. He was 51.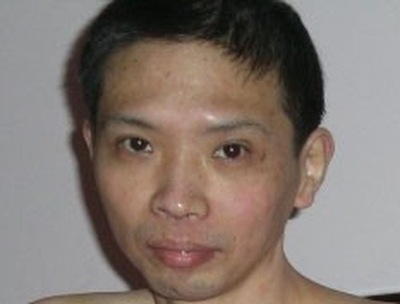 Mr. Jiang Yong
Mr. Jiang credited Falun Gong for curing the duodenal ulcer that had bothered him for 15 years. Because he held firm to his faith, he was sentenced twice for a total of 13 years. He was brutally tortured while serving time in Tilanqiao Prison.
Less than five years after he was released from his second prison term, the police arrested him and ransacked his home again on April 24, 2019. He had a stroke that day and was released on bail two days later, because the local detention center refused to admit him.
The authorities continued to harass Mr. Jiang after he returned home. Around the time of the Communist Party's 70th National Day on October 1, 2019, the police monitored him around the clock and followed him wherever he went between October 1 and 7. 
Mr. Jiang was deeply distressed by the strict surveillance. He had a major brain hemorrhage on November 19 and died seven days later.
Head Pushed into a Toilet While Serving Eight Years in Prison
Mr. Jiang was first arrested on October 23, 1999, and held in custody for a short period of time. He was arrested again in July 2000 for going to Beijing to appeal for the right to practice Falun Gong. The police ransacked his home and held him in criminal detention for a month. He was also fired from his job at an automobile manufacturing plant in Shanghai. 
Mr. Jiang was arrested one more time about four months later, on January 6, 2001. The police stripped off his clothes, poured cold water over him, and blew cold air on him. They interrogated him for eight days and didn't let him sleep.
Mr. Jiang was sentenced to eight years in Tilanqiao Prison in September 2001. 
The guards beat him, forced him to sit on a small stool with and uneven surface for long hours, and deprived him of sleep and use of the restroom. 
An inmate once forced Mr. Jiang's head into a portable toilet after catching him doing the Falun Gong exercises. The inmate then dumped the urine onto the ground and pressed Mr. Jiang's face into it.
When he held a hunger strike to protest the persecution, the guards tied him up on a wooden board for four weeks. They released him and sent him to the hospital after he suffered gastrointestinal bleeding. 
Another time, six guards shocked him with electric batons. His mouth swelled, his ears were burnt, and he was severely injured. He was tied up on the wooden board for seven more days after the electric shocks. By the time he was let down, his legs had become so numb that he couldn't walk. It took more than a year for his legs to recover.
A Year and a Half in Solitary Confinement
Mr. Jiang was emaciated when he was released in January 2009. Only five months later, he was arrested again on June 12. He held a hunger strike in Xuhui Detention Center and was released on bail a month later. He was taken back into custody on December 30 and later sentenced to five years. 
When Mr. Jiang appealed the verdict, the Shanghai Intermediate Court upheld his sentence and fabricated records of a hearing that never took place.
For another five years, Mr. Jiang was mentally and physically tortured in Tilanqiao Prison. One and a half of those years were spent in solitary in a 35-square-foot room.
He was released on November 27, 2014. More than 20 police officers escorted him home.
While Mr. Jiang was imprisoned, his parents passed away due to the stress of the persecution. 
Related reports:
Imprisoned and Tortured for Eight Years in Shanghai's Tilanqiao Prison, Mr. Jiang Yong Goes Missing Once Again (Photo)
Jiang Yong Tortured with Six Electric Batons at Shanghai'sTilanqiao Prison
Practitioner Jiang Yong Detained After Eight Years of Imprisonment
Cases of Sleep Deprivation Being Used as a Means of Persecuting Falun Gong (Part 1)
Depriving Toilet Access: Another Feature of a Shameless Persecution
Falun Gong Practitioners Persecuted in Shanghai During the Period of the Shanghai World Expo
Persecution of Dafa Practitioners at Tilanxiao Prison, Shanghai
Practitioners Tortured in "Strict Discipline" Area of Tilanqiao Prison (Shanghai)
Tortures in Tilanqiao Prison of Shanghai City (Illustrations)