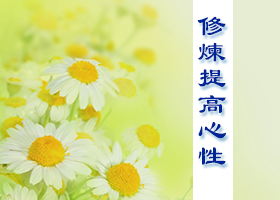 A practitioner in China developed sepsis after spraining her ankle and had to have her lower left leg amputated. This traumatic event made her realize that her lack of diligence in cultivation had been exploited. With fellow practitioners' help, she gradually learned how to truly cultivate herself. She reminds everyone that cultivation is most serious and that practitioners must be diligent.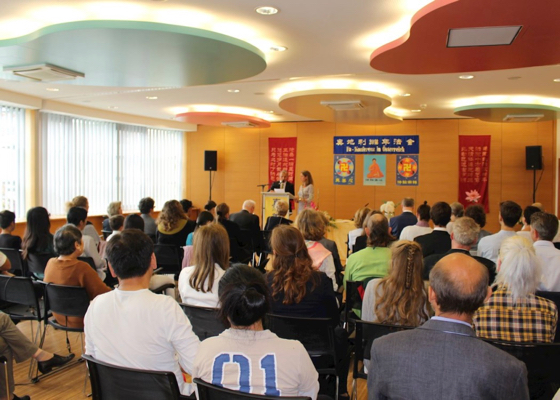 The annual conference took place in Baden, a suburb of Vienna, where both Western and Chinese practitioners talked about their experiences and lessons learned during their cultivation practice, including the importance of righteous thoughts, being compassionate, becoming selfless, and staying diligent.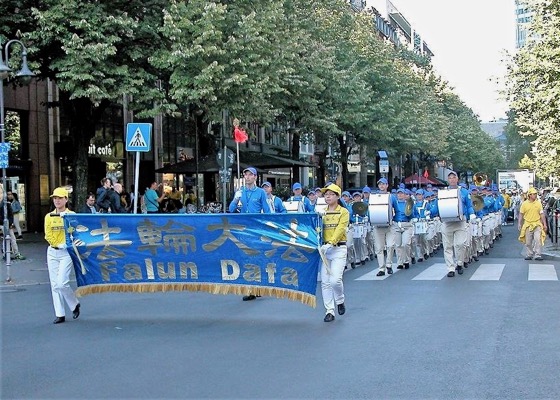 Locals and tourists alike were impressed by the Falun Dafa parade in Frankfurt on Saturday, which was led by the Tian Guo Marching Band and followed by a procession that mourned practitioners who died as a result of the persecution. After the parade, practitioners in the city center demonstrated the exercises and collected signatures on petitions calling for an end to the persecution in China.
The Falun Gong group's entry in the Ventspils City Festival parade was commended by the mayor, who encouraged the group to keep using their creativity to share their message.
An artist in China suffered horrific torture in prison for practicing Falun Gong. He was imprisoned again in 2016 and remains incarcerated.
Falun Dafa activities at tourist sites in Taiwan offer visitors from mainland China a chance to withdraw from the Communist Party to take a stance against its human rights abuses.
~ Overview of persecution ~
~ Accounts of Persecution ~
~ Falun Dafa's Divine Power ~
~ Journeys of Cultivation ~
~ Improving Oneself ~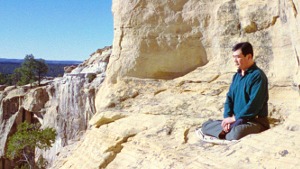 Master Li quietly watching the world from amidst the mountains after leaving New York following July 20th, 1999. (Published January 19, 2000)