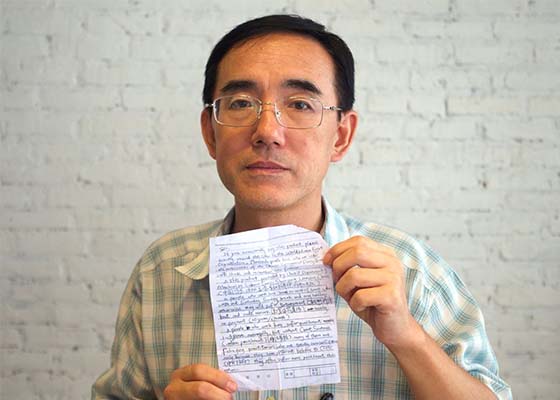 "I hope more people will watch this," said a former professor who attended a recent screening of Letter from Masanjia at the Asian American International Film Festival in New York City. The film shares the story of a prisoner of conscience who managed to get his call for help out to the world through a letter hidden inside a product he was forced to make. The professor said, "Although the film is about one person, it powerfully exposes the persecution."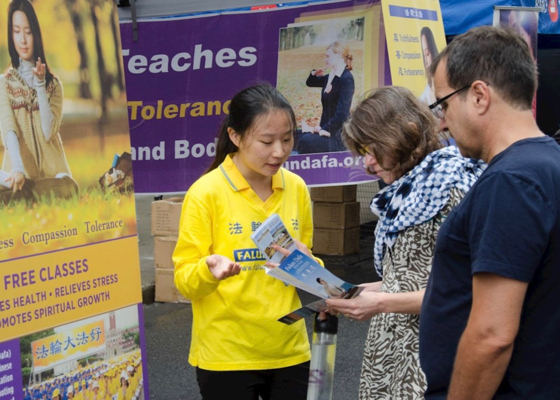 Youth Day, an international celebration of the artistic talents of young people, is celebrated in many cities around the world. Falun Gong practitioners took part in Youth Day Toronto and met many people interested in learning Falun Gong. After learning the benefits of the practice, one visitor remarked, "We should let more people know [about Falun Gong]. This is going to help our communities."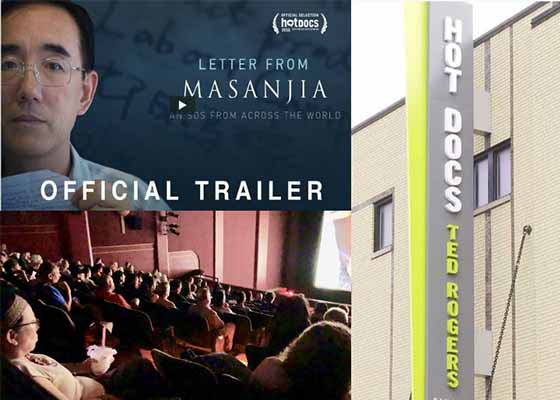 "Letter from Masanjia" was publicly screened at Hot Docs Ted Rogers theater in Toronto last week, the first stop of the film's global release in theaters. Mr. Sun Yi, who had been detained at the notorious Masanjia Labor Camp for his belief in Falun Gong, risked his life to get his story out to the world through a letter hidden in a box of Halloween decorations for export to the US. He risked his safety again during the making of this film to further expose what has been happening in China.
Community events in Russia, Bulgaria, Austria, and Finland include exercise demonstrations and information about Falun Gong.
Over 1,500 people viewed the renowned collection of paintings by Falun Gong practitioners during its first week in Arshan, a small resort village in the Republic of Buryatia, Russia Federation.
After cultivating Falun Gong, Li Dunrong's life changed for the better. "The emptiness in my heart has vanished, and my health is improving by the day. I approach each day with a sense of accomplishment and joy."
~ Accounts of Persecution ~
~ People in China Awaken to the Truth ~
~ Podcasts ~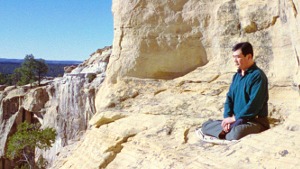 Master Li quietly watching the world from amidst the mountains after leaving New York following July 20th, 1999. (Published January 19, 2000)