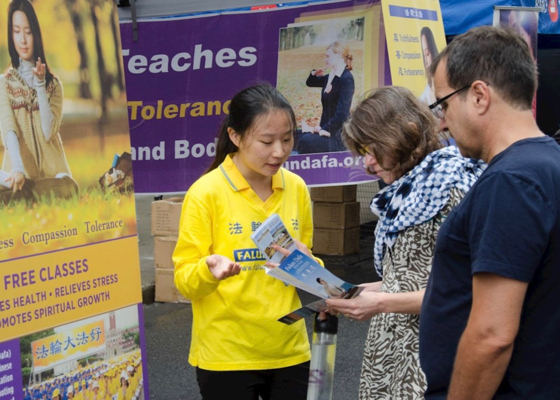 Youth Day, an international celebration of the artistic talents of young people, is celebrated in many cities around the world. Falun Gong practitioners took part in Youth Day Toronto and met many people interested in learning Falun Gong. After learning the benefits of the practice, one visitor remarked, "We should let more people know [about Falun Gong]. This is going to help our communities."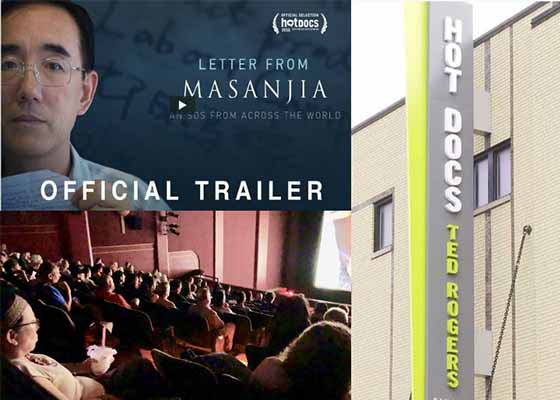 "Letter from Masanjia" was publicly screened at Hot Docs Ted Rogers theater in Toronto last week, the first stop of the film's global release in theaters. Mr. Sun Yi, who had been detained at the notorious Masanjia Labor Camp for his belief in Falun Gong, risked his life to get his story out to the world through a letter hidden in a box of Halloween decorations for export to the US. He risked his safety again during the making of this film to further expose what has been happening in China.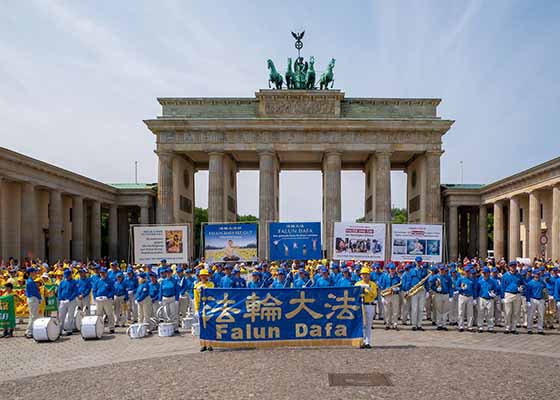 Many people took videos and pictures of the colorful Falun Gong parade. One family was very familiar with the human rights crisis in China. The father said, "It is horrible that peaceful people like Falun Gong are being persecuted in China. The Chinese government tries to show the world it is aboveboard, but inside China they persecute their own people. Everybody should pay attention to it."
Practitioners in London commemorated 19 years of resistance to the persecution with a peaceful protest at the Chinese Embassy, a parade through Chinatown, and a rally on Trafalgar Square.
A peaceful protest at the Chinese Embassy in Sofia and a signature campaign in Burgas raised awareness of the ongoing persecution of Falun Dafa in China.
A practitioner from Turkey shares the challenges and joys of cultivating Falun Dafa.
~ July 20 Events ~
~ Accounts of Persecution ~
~ Beginning Cultivation ~
~ Improving Oneself ~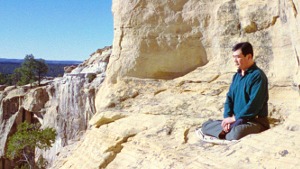 Master Li quietly watching the world from amidst the mountains after leaving New York following July 20th, 1999. (Published January 19, 2000)