Ms. Niu Guifang Denied Family Visitation for the Past Three Months
September 11, 2014 | By a Minghui correspondent from Liaoning Province, China
(Minghui.org) When Ms. Niu Guifang's family asked why they have been denied visitation rights, the prison guards said, "Because she won't transform." In other words, she refuses to renounce her belief in Falun Gong.
Ms. Niu was taken to the Liaoning Province Women's Prison on November 19, 2013. The guards reluctantly allowed her family to see her in January and May this year, but have turned them away each time since.
During those two brief visits, the family saw that Ms. Niu was physically injured and her health was suffering. Threats from the guards for Ms. Niu's refusal to comply with their demands, coupled with their refusal to let them see her, has the family very worried for her safety.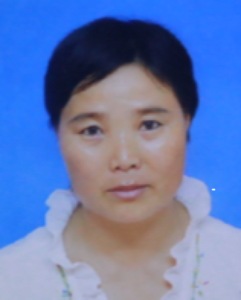 Ms. Niu Guifang
Ms. Niu, a Falun Gong practitioner from Shenyang, was arrested on the night of July 19, 2012 by the Xinchengzijie Police Station and sentenced to three years in prison on February 27, 2013 by the Shenbei District Court. Ms. Niu filed an appeal on May 27, 2013, but the Intermediate Court in Shenyang City followed suit, upholding the unjust sentence.
Threatened for Refusing to Write "Thought Reports"
When her family finally got to see her in the prison on January 20, 2014 after repeated requests, they found that she was very weak, her vision blurry, her hair had turned white, and she couldn't lift her arm due to an injury. Their visit was monitored and limited to about 10 minutes. If they tried to speak about what she was experiencing at the prison, the guards threatened Ms. Niu with torture and denial of future visits. The guards also threatened that if Ms. Niu refused to write "thought reports" every month, her visitation rights would be revoked.
Ms. Niu's family went to the prison to visit her early in the day on May 20. The family was denied visitation because Ms. Niu refused to write "thought reports." The family persisted and finally persuaded the guards to let them meet with her. When her family told her of the impending denial of visitation rights, Ms. Niu was steadfast in her refusal to write "thought reports," maintaining that she had done nothing wrong. She told her family, "Don't worry." But the family was very worried even though they understood the reasons for her firm stance.
Denied Visitation for Refusing to "Transform"
Three relatives went to the prison on June 17, but they weren't allowed to see Ms. Niu and told that it was because she "refused to be 'transformed.'"
Her relatives said, "Whether she is transformed or not, she has legal visitation rights." The guards threatened them and refused to let them see her. The family called the prison in mid-July, but were told that her visitation rights had been revoked that month, and not to bother coming. The authorities also let it be known that Ms. Niu's health was very poor.
The family went to the prison again on August 18. They were again told that they couldn't meet with her because she hadn't been "transformed." Her relatives said, "We haven't been seen her for several months and we don't know how she is doing." The guards told them to wait, as they had a lot of visitors. They waited a long time, but in the end weren't permitted to meet with her.
Ms. Niu's daughter gave birth a few months ago and keeps calling her family to find out how her mother is doing. They don't want to upset her and tell her not to worry, but they are all extremely anxious about Ms. Niu's condition.
Related articles:
Ms. Niu Guifang from Shenyang City Severely Beaten by Police
An Older Sister's Appeal to Release Her Unlawfully Sentenced Sibling
Shenyang Intermediate Court Upholds Falun Gong Practitioners' Sentences
Ms. Niu Guifang Imprisoned—Her Daughter Urgently Calls for Help
Prison Threatens to Deprive Ms. Niu Guifeng of Visitors for Not Writing "Thought Reports"