Five Heilongjiang Residents Transferred to Prison to Serve Time for Making Phone Calls About Their Faith
(Minghui.org) Seven Daqing City, Heilongjiang Province residents were sentenced to prison on November 17, 2021, for their faith in Falun Gong, a spiritual and meditation discipline also known as Falun Dafa that has been persecuted by the Chinese communist regime since 1999.
Mr. Li Lizhuang, a 48-year-old former orthopedic surgeon, was sentenced to ten years and eight months with an 80,000-yuan fine.Ms. Tang Zhuyin, in her 70s, was sentenced to nine years and four months with a 50,000-yuan fine.Ms. Zhao Lihua was sentenced to seven years and five months with a 40,000-yuan fine.Mr. Huo Xiaohui was sentenced to seven years and three months with a 40,000-yuan fine.Ms. Ding Yan was sentenced to four years and two months with a 30,000-yuan fine.Ms. Jiao Qihua was sentenced to four years with a 30,000-yuan fine.Ms. Li Yanqing was sentenced to one year and ten months with a 20,000-yuan fine.
They appealed the verdicts, but were rejected on December 10. All five female practitioners were taken to the Heilongjiang Province Women's Prison on January 7, 2022. The situation of the two male practitioners is unclear.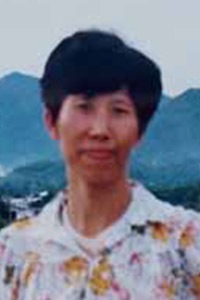 Ms. Tang Zhuyin
Mr. Li Lizhuang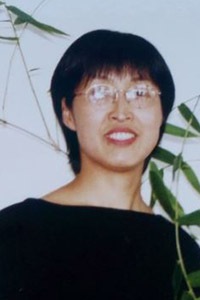 Ms. Li Yanqing
The seven practitioners were arrested on April 7 and 8, 2020 for making phone calls to the public about how the communist regime covered up the pandemic, as well as how coronavirus patients recovered by reciting the auspicious phrases "Falun Dafa is good, Truthfulness-Compassion-Forbearance is good."
The police accused them of making counter-revolutionary propaganda calls and violating Article 300 of the criminal law, "undermining law enforcement with a cult organization," which has become the standard pretext used by the authorities to criminalize Falun Gong practitioners.
Four Court Hearings
The practitioners appeared in Ranghulu District Court four times, on December 17 and 29, 2020, and June 22 and October 21, 2021, before being sentenced on November 17, 2021.
Prior to the first hearing, the presiding judge, Xue Qiang, only informed Ms. Tang's lawyer of the court date one day ahead of time, even though the law requires at least three-day advance notice, causing the lawyer unable to attend the session. The judge also failed to inform Ms. Ding's lawyer of the hearing, which resulted in the lawyer not attending that session, as well.
During the second hearing, the court insisted on having a video conference, citing the pandemic as an excuse. The four lawyers who were planning to enter not guilty pleas for their clients were barred from attending the session, and so were the practitioners' families. Mr. Li opposed the virtual hearing and refused to attend the session.
For the third hearing, the judge again proceeded with a virtual session. When Mr. Li refused to attend the session in protest, the judge ordered the bailiff to carry him to the make-shift court room in the detention center and held him in the chair throughout the session.
Ms. Tang, who was struggling with a medical condition, was forced to attend the session, even though she was dizzy and unable to talk clearly. When her lawyer demanded the judge adjourn the hearing due to her condition, the judge ignored him and said, "You can go ahead and file a complaint against me with the Political and Legal Affairs Committee."
The judge kept all the practitioners and their lawyers waiting for one hour for prosecutor Feng Guang to appear online. None of the witnesses appeared in court and none of the evidence was presented in court for cross examination.
The judge ordered several bailiffs to stand behind the practitioners and their lawyers, who were repeatedly cut off during their defense arguments. The lawyers said in the end that they weren't able to finish more than a handful of sentences during the session. One lawyer was driven out by the bailiff, after the judge accused him of making "counter-revolutionary speech."
Both the detention center and Ms. Tang's daughter repeatedly asked the judge to release her on bail due to her severe medical condition, but the judge never responded to them.
The practitioners' families filed several complaints against judge Xue and demanded that he and prosecutor Feng be removed from their cases, but to no avail.
Like previous hearings, judge Xue didn't allow the practitioners' lawyers to say anything about Falun Gong during the fourth hearing, nor did he raise any question regarding the obviously fabricated evidence against the practitioners.
Related reports:
Seven Heilongjiang Residents' Wrongful Sentences Upheld by the Intermediate Court
Seven Heilongjiang Residents Given Up To Almost 11 Years for Making Phone Calls About Their Faith
Four Heilongjiang Residents Stand Trial for Their Faith, Lawyers Refute False Claims Against Them
70-year-old Woman Still Recovering from Recent Surgery Forced to Attend Court Hearing
Harbin, Heilongjiang Province: Twelve Arrested in Same District in Two Days, Six Face Prosecution
Seven Heilongjiang Residents Tried for Raising Awareness of Religious Persecution
Once Tortured and Sexually Assaulted in Prison, Orthopedic Surgeon Arrested Again for Speaking Up for His Faith
Harbin City, Heilongjiang Province: Falun Gong Practitioners Targeted for Spreading Information about Their Faith
Physician Sues Jiang Zemin for Ruining His Career and Imprisoning Him for Years
Views expressed in this article represent the author's own opinions or understandings. All content published on this website are copyrighted by Minghui.org. Minghui will produce compilations of its online content regularly and on special occasions.