Seven Heilongjiang Residents Given Up To Almost 11 Years for Making Phone Calls About Their Faith
(Minghui.org) Seven Daqing City, Heilongjiang Province residents were sentenced to prison on November 17, 2021, for their faith in Falun Gong, a spiritual and meditation discipline also known as Falun Dafa that has been persecuted by the Chinese communist regime since 1999.
Mr. Li Lizhuang was sentenced to ten years and eight months with an 80,000-yuan fine.
Ms. Tang Zhuyin was sentenced to nine years and four months with a 50,000-yuan fine.
Ms. Zhao Lihua was sentenced to seven years and five months with a 40,000-yuan fine.
Mr. Huo Xiaohui was sentenced to seven years and three months with a 40,000-yuan fine.
Ms. Ding Yan was sentenced to four years and two months with a 30,000-yuan fine.
Ms. Jiao Qihua was sentenced to four years with a 30,000-yuan fine.
Ms. Li Yanqing was sentenced to one year and ten months with a 20,000-yuan fine.
Mr. Li, Ms. Tang, and Mr. Huo have appealed the verdicts.
Those who participated in their sentencing included prosecutors Zhao Yansong and Feng Guang of the Ranghulu District Procuratorate, presiding judge Xue Qiang, judges Cheng Li and Zhang Xiyan, and clerk Chen Shuai of the Ranghulu District Court.
The seven practitioners were arrested on April 7 and 8, 2020 for making phone calls to the public about how the communist regime covered up the pandemic, as well as how coronavirus patients recovered by reciting the auspicious phrases "Falun Dafa is good, Truthfulness-Compassion-Forbearance is good."
The police accused them of making propaganda calls and violating Article 300 of the criminal law, i.e., "undermining law enforcement with a cult organization," which has become the standard pretext used by the authorities to criminalize Falun Gong practitioners.
The practitioners appeared in Ranghulu District Court four times, on December 17 and 29, 2020, and June 22 and October 21, 2021. Their families filed several complaints with the district and city government and discipline department against prosecutor Feng and judge Xue for wrongfully seeking prosecution of their loved ones. They also demanded that the authorities replace the prosecutor and the presiding judge handling the case. No agencies ever responded to their complaints or requests. Judge Xue announced the practitioners' verdicts on November 17, 2021.
Ms. Tang, a retiree from the Harbin Tungsten Platinum Material Factory in her 70s, has been arrested and incarcerated several times in the past two decades. She was first arrested in September 1999 for going to Beijing to appeal for Falun Gong. Guards at the Chaoyang District Detention Center in Beijing tortured her and poured cold water onto her head.
Ms. Tang was given two labor camp terms, in April 2001 and August 2006, respectively, for a total of three and a half years. At Wanjia Forced Labor Camp, the guards tied her legs, hung her up, and shocked her head, arms, and hands with electric batons. The injuries on her left arm and hand took a long time to heal. The guards said to her, "This is an order from above. We are merely their tools. If you want to seek justice, you need to talk to Jiang Zemin (the former head of the communist regime who ordered the persecution in 1999). This is our job and we don't have a choice."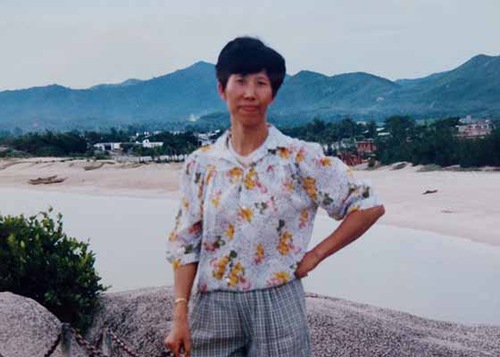 Ms. Tang Zhuyin
Mr. Li, a 48-year-old former orthopedic surgeon, was fired from his hospital and given two labor camp terms and one prison term, totaling six and a half years. He suffered appalling torture and sexual assault while in custody and had to sell clothes on the street to make a living after he was released.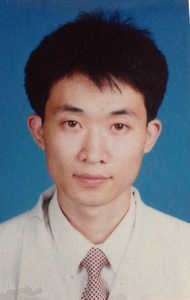 Mr. Li Lizhuang
Perpetrators' contact information:
Bai Jingquan (白景权), president of Ranghulu District Court: +86-13199099298, +86-13936708080Ruan Zhihua (阮之华), president of Ranghulu District Procuratorate: +86-459-5974999Feng Guang (封光), prosecutor of Ranghulu District Procuratorate: +86-459-5974007, +86-459-5974201Xue Qiang (薛强), judge of Ranghulu District Court: +86-13836990471
(More perpetrators' contact information is available in the original Chinese article.)
Related reports:
Four Heilongjiang Residents Stand Trial for Their Faith, Lawyers Refute False Claims Against Them
70-year-old Woman Still Recovering from Recent Surgery Forced to Attend Court Hearing
Harbin, Heilongjiang Province: Twelve Arrested in Same District in Two Days, Six Face Prosecution
Seven Heilongjiang Residents Tried for Raising Awareness of Religious Persecution
Once Tortured and Sexually Assaulted in Prison, Orthopedic Surgeon Arrested Again for Speaking Up for His Faith
Harbin City, Heilongjiang Province: Falun Gong Practitioners Targeted for Spreading Information about Their Faith
Physician Sues Jiang Zemin for Ruining His Career and Imprisoning Him for Years
Related articles in Chinese:
Views expressed in this article represent the author's own opinions or understandings. All content published on this website are copyrighted by Minghui.org. Minghui will produce compilations of its online content regularly and on special occasions.