Senior Engineer Serving Time for Her Faith Tortured and Denied Visits
Aug. 4, 2021 | By a Minghui correspondent in Heilongjiang Province, China
(Minghui.org) After Ms. Wang Meihong, a resident in Mudanjiang City, Heilongjiang Province, was taken to a local prison to serve time for practicing Falun Gong around May 2021, she hasn't been allowed to see her family or lawyer once.
Falun Gong, also known as Falun Dafa, is a spiritual discipline that has been persecuted by the Chinese communist regime since 1999.
Ms. Wang, a 63-year-old former senior engineer, was sentenced to four years by the Daoli District Court on March 31, 2021. This is the second time she has been sentenced, following a previous 11-year term between 2003 and 2014.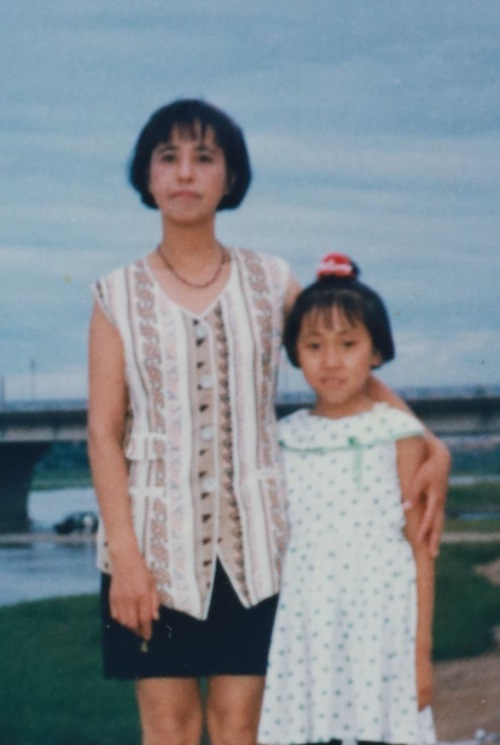 Ms. Wang Meihong and her daughter Ms. Yu Minghui
Ms. Wang is currently held at the intensive training ward of the Heilongjiang Women's Prison, which has been leading the torture of Falun Gong practitioners in the prison. Tao Shuping, the deputy head of the ward, has been instigating inmates to persecute the practitioners all these years. Whenever a practitioner was forced to give up her faith, this became Tao's "achievement" to gain promotion.
Those practitioners who remain fast to their faith are ordered to sit on a small stool for 17 hours every day, with their upper body remaining straight. They are not allowed to close their eyes or talk to others. Inmates are assigned to monitor the practitioners around the clock, and they kick and verbally abuse the practitioners at will if they move even a little.
In addition to the physical torture, the guards also forced the practitioners to watch propaganda videos demonizing Falun Gong, write thought reports and read books praising the Chinese Communist Party.
Perpetrators' contact information:
Heilongjiang Women's Prison: +86-451-86639034, +86-451-86639052Visitation department: +86-451-86639051Shi Genghui (史耕辉), deputy head of the prison: +86-13804541111, +86-451-86639088Tao Shuping (陶淑萍), director of the intense training ward: +86-13936257710, +86-451-86639047
Related reports:
Senior Engineer Sentenced to Four Years Again after Serving 11 Years in Prison for Her Faith
After 11 Years of Imprisonment for Upholding Her Faith, Engineer Arrested Again
A Young Artist's Ever Incomplete Family Portrait
Facts of the Persecution Inflicted on Mr. Yu Zonghai and His Family from Mudanjiang City, Heilongjiang Province
All articles, graphics, and content published on Minghui.org are copyrighted. Non-commercial reproduction is allowed but requires attribution with the article title and a link to the original article.
Category: Accounts of Persecution