Retired Colonel Dies in Prison, Family Suspects Foul Play
April 19, 2021 | By a Minghui correspondent in Shandong Province, China
(Minghui.org) Mr. Gong Piqi's family received a call from a prison guard on the evening of April 12, 2021, and was told that the 66-year-old retired colonel in Qingdao City, Shandong Province had just been taken to the hospital for resuscitation.
Moments later, the prison guard called again and said Mr. Gong, who was serving a 7.5-year term in Jinan Prison (also known as Shandong Province Prison) for practicing Falun Gong, had died of a sudden stroke.
When Mr. Gong's family went to the hospital the next morning, the doctor and prison authorities refused to let them see his body. With his family's strong protest, Mr. Gong's older brother and nephew were finally allowed to take a look at his body, but without taking photos or videos.
Mr. Gong's head was injured and swollen and there was blood in his ears, according to his brother.
During the one and half years before Mr. Gong's death, the prison never allowed his family to visit him, citing the pandemic as the reason. His family said they had no knowledge about his health situation and whether he was tortured in the prison.
According to surveillance video provided by the prison guards, Mr. Gong felt ill and stayed in bed on the evening of his death. A prison doctor had come to take his blood pressure, but the doctor left without providing any treatment to him. At around 8:32 p.m., Mr. Gong fell on the ground and was unable to move, but the ambulance didn't arrive until 9 p.m.
While the prison guard who called his family claimed that Mr. Gong's deadly stroke was caused by his non-compliance with treatment for his high blood pressure, his family questioned why the prison had failed to inform them earlier of his condition or release him on medical parole.
His family said there have been too many unanswered questions, such as how long Mr. Gong had the high blood pressure, what treatment the prison provided to him, whether they had records of it, why the doctor didn't provide any treatment to him the day before his death, and why it took half an hour for the ambulance to arrive.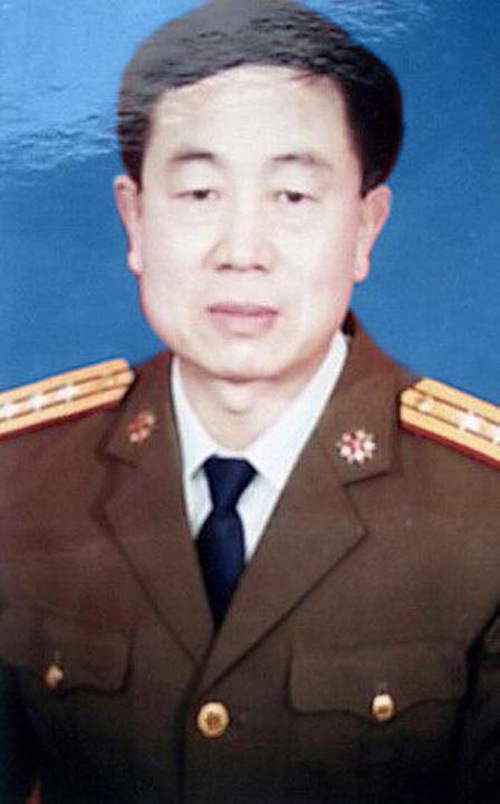 Mr. Gong Piqi
Taking Up Falun Gong Despite the Persecution
Mr. Gong first read Zhuan Falun, the main text of Falun Gong, in 1995. Although he was impressed by the profound principles discussed in the book, he wasn't ready to start the practice at that time.
When the Chinese communist regime launched the persecution of Falun Gong in 1999, Mr. Gong, a long-time member of the Communist Party, knew what the practitioners faced. But that was when he made what he considered the most important decision in his life.
"I knew what I might lose and what was in front of me if I started to practice Falun Gong. But what I would gain would be priceless. There was a voice inside me calling to me. I knew that I had to make the decision–it was time to choose my path," he said.
On August 15, 1999, about three weeks following the onset of the persecution, Mr. Gong decided to practice Falun Gong. He quit smoking and drinking shortly thereafter. His health also improved.
After his superior found out about his practicing Falun Gong, he was dismissed from the military and forced into an early retirement.
Holding Firm to His Faith Despite Hardships
Mr. Gong and his wife, Ms. Sun Dongxia, who also practices Falun Gong, were first arrested on May 13, 2005. His wife was sentenced to five years in prison, and he was taken to a brainwashing center. Three staff members monitored him around the clock and forced him to watch propaganda videos demonizing Falun Gong.
When Mr. Gong revealed how the communist regime persecutes Falun Gong, a young officer beat him, causing injuries and internal bleeding.
Seeing that both brainwashing and physical torment failed to change him, military personnel threatened to suspend his pension, force him out of his government housing, and even put him in prison.
But none of that surprised Mr. Gong. He had been prepared to lose everything when he decided to choose this path six years before.
He also understood that the perpetrators participated in the persecution because they were deceived by the communist regime's propaganda and didn't truly understand Falun Gong.
He wrote a letter to his superior to explain the facts about Falun Gong and how he wanted to be a better person by following the principles of Truthfulness, Compassion, Forbearance.
His superior was touched by his letter and decided to be lenient. Mr. Gong returned home after seven months of detention.
Last Arrest
Mr. Gong was seized by the police along with his wife during a group arrest of more than 20 Falun Gong practitioners between October 16 and 17, 2017.
The police ransacked his home and confiscated many of his personal belongings related to Falun Gong, as well as 150,000 yuan in cash (roughly 20,000 USD).
Although his wife was released the next day, Mr. Gong was kept in custody in Pudong Detention Center in Jimo, Shandong Province.
Shibei District Court in Qingdao tried Mr. Gong in a makeshift courtroom inside the detention center on May 24, 2018. His lawyer pointed out that the prosecutor didn't have solid evidence with which to charge his client, who was arrested while trying to visit a friend whom he didn't know had been arrested the day before.
The lawyer also said that the prosecutor failed to respond to his request for medical parole for Mr. Gong, who began to experience serious symptoms and high blood pressure in March.
When the lawyer asked that the prosecutor be recused for neglecting his duty, the judge adjourned the trial.
The judge held another hearing of Mr. Gong at the detention center on June 22, 2018. Mr. Gong testified in his own defense. He said he didn't do anything wrong in practicing Falun Gong and trying to be a better person.
His lawyer also argued about the police's violation of legal procedure in handling his case. He said no evidence indicated how his client had caused harm to society or any other individuals and, he demanded that Mr. Gong be acquitted. The judge constantly interrupted the lawyer's defense.
On July 20, 2018, the judge handed down a 7.5-year sentence with a 20,000-yuan fine to Mr. Gong.
Shandong Province Prison
The Shandong Province Prison where Mr. Gong served time was notorious for abusing Falun Gong practitioners to force them to renounce their faith.
The most common torture methods included beating, sleep deprivation, standing for more than ten hours at a time, solitary confinement while being cuffed, denial of restroom use, and intensive brainwashing.
Many practitioners became disabled as a result of the torture. About 12 practitioners died of torture in 2002 alone, according to available information collected by Minghui.org. An inmate once said to a practitioner, "As long as we don't torture you to death, we will make your life worse than death."
After Mr. Shao Chengluo, a detained physician and Falun Gong practitioner, told officials about the torture he suffered, officers and guards abused him further. The prison section manager Zhang Leiguang held him with Qi Dongxing, who was on death row for murder, and instructed Qi to torture Mr. Shao.
Zhang Leiguang, political instructor Li Wei, and other officers also helped Qi and other inmates who had tortured practitioners to death to falsify testimonies, often claiming that the practitioners died of "heart attacks." Sometimes they also took videos of people pretending to resuscitate these practitioners even though they were already dead.
Related reports:
Retired Colonel and Father of U.S. Resident Sentenced to 7.5 Years for His Faith
Gong Piqi and Wife Sun Dongxia Arrested and Home Ransacked in Qingdao City, Shandong Province
San Francisco: Rally Calls for the Release of Retired Colonel Arrested for Practicing Falun Gong
Shibei District Court in Qingdao Continues to Prosecute Local Residents for Refusing to Renounce Falun Gong
All articles, graphics, and content published on Minghui.org are copyrighted. Non-commercial reproduction is allowed but requires attribution with the article title and a link to the original article.
Category: Reports of Death Cases