Once Imprisoned for Three Years, Liaoning Woman Again Faces Indictment for Her Faith
Feb. 6, 2021 | By a Minghui correspondent in Liaoning Province, China
(Minghui.org) A Shenyang City, Liaoning Province, woman detained since December 2020 is now facing indictment for her faith in Falun Gong, a spiritual and meditation discipline that has been persecuted by the Chinese communist regime since 1999.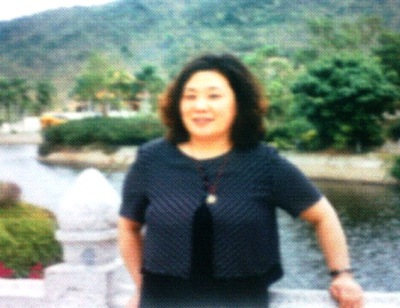 Ms. Liu Gangli
Ms. Liu Gangli, 56, distributed some informational materials about Falun Gong while shopping with her daughter on February 2, 2020. She and her daughter were reported to the police and arrested while on their way back home. Her daughter was released around midnight and Ms. Liu was released on bail the next afternoon after she was found to have high blood pressure. She paid a 5,000 yuan bail bond.
Only four hours later, the police arrested her again and held her at the Qimalu Police Station overnight. After she passed the physical examination the next day, they took her to the Shenyang City Detention Center. Upon finding that she had attended several family gatherings during the Chinese New Year in late January, the detention center decided not to accept her, citing concern that she potentially carried the coronavirus. Ms. Liu returned home at around 1:00 a.m. on February 5.
The police lifted Ms. Liu's bail condition in June and returned her 5,000 yuan bond. A month later, they submitted her case to the Economic and Technological Development District Procuratorate.
Sun Hongliang, deputy head of Qimalu Police Station, called Ms. Liu on November 2, and demanded that she report to the police station on a regular basis, or they would arrest her.
While it's not clear whether Ms. Liu complied, Sun nevertheless arrested her on December 8. She was admitted to the Shenyang City Detention Center the next day.
When Ms. Liu's family questioned Sun about her arrest, Sun claimed that it was because she distributed materials in February and the arrest was ordered by the Procuratorate. But when Ms. Liu's family called the Procuratorate to inquire about her case, they were given a run-around between the prosecutor and police.
Ms. Liu's family later confirmed that the Procuratorate approved her arrest on December 22. She has since remained in custody at the Shenyang City Detention Center.
Past Persecution
Ms. Liu took up Falun Gong in 2008 at the recommendation of a friend. She used to have uterine fibroids and a strong addiction to smoking and drinking. Due to her bad temper, she often had conflicts with her mother-in-law. After she started to practice Falun Gong, she quit smoking and drinking, her uterine fibroids disappeared, she became considerate and got along well with her family.
For distributing information about Falun Gong with the hope that more people would benefit from it, Ms. Liu was arrested and had her home ransacked on February 27, 2014. At Shenyang City Detention Center, the guards tied her limbs to the four corners of a bed. They left her in the excruciating position for 24 hours, causing her hands and feet to become purple in color due to lack of blood circulation.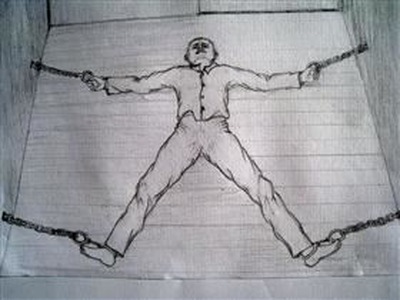 Torture illustration: Hung up on the bed
Ms. Liu was sentenced to a three-year prison term by the Shenhe District Court on April 13, 2015, and taken to the Liaoning Women's Prison in November 2015.
All newly-admitted Falun Gong practitioners were held at the "special training ward" and subjected to intensive torture and brainwashing to force them to give up Falun Gong.
Ms. Liu was monitored by two felons around the clock at the "special training ward." She was forced to stand for long hours each day, deprived of sleep and restroom use, and not allowed to talk to others. Inmate Yu Shuli once beat her about the face, causing her face to be bruised for many days.
Ms. Liu was released on February 26, 2017. She was arrested again only one and half years later for talking to people about Falun Gong in a park and detained for seven hours.
Related reports:
Practitioner Ms. Liu Gangli Not Allowed to Meet with Attorney
Imprisoned for Her Faith, Liaoning Woman Faces Constant Abuse