70-year-old Woman Sentenced to Five Years Before Chinese New Year
Feb. 26, 2021 | By a Minghui correspondent in Hebei Province, China
(Minghui.org) While families across China celebrated the Chinese New Year (which fell on February 12, 2021) with their loved ones, Ms. Lu Guifen's family was saddened by the news that the 70-year-old woman had just been sentenced to five years for her faith in Falun Gong, following her latest arrest on August 5, 2019.
Falun Gong, also known as Falun Dafa, is an ancient spiritual and meditation discipline that has been persecuted by the Chinese communist regime since 1999.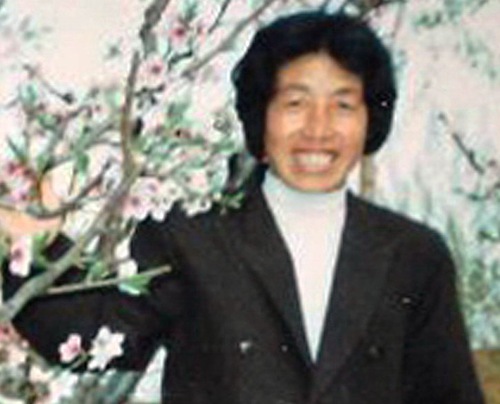 Ms. Lu Guifen
Ms. Lu is a farmer living in Laishui County, Hebei Province. She is known among the villagers for being very kind. Because of staying firm in her faith, she has been subjected to arrests, home-ransacking and incarceration in the past two decades. The authorities didn't only arbitrarily confiscate her farmland and motorcycle, but also devastated her children's businesses.
In the middle of the night on February 25, 2014, the police forcibly arrested Ms. Lu and interrogated her overnight. A large amount of her personal belongings were confiscated.
Ms. Lu was sentenced to 3.5 years by the Laishui County Court on February 13, 2015. She appealed the verdict, but was rejected by the Baoding City Intermediate Court. She served time at Shijiazhuang Women's Prison and was released on August 25, 2017.
Only two years after she was released, the police targeted her again. They first pried open her door and ransacked her home on June 20, 2019 while she went out. Her ten Falun Gong books, four printers, two bags of printing paper, 46,000 yuan in cash, and other office supplies were confiscated. Two months later, on August 5, they arrested her at home.
After one year of detention at the Baoding City Detention Center, Ms. Lu has made four appearances in the Zhuozhou Court since August 4, 2020. Her family wasn't allowed to attend any of the court sessions.
With the coronavirus epidemic ravaging Shijiazhuang right now, Ms. Lu is still kept at the Baoding City Detention Center after being sentenced. It's not clear whether the authorities are planning to send her to the Shijiazhuang Women's Prison any time soon.
Related reports:
Hebei Province: Ms. Lu Guifen Tried for Practicing Falun Gong
A Kind and Well-liked Farmer, Ms. Lu Guifen, Arrested Again
Hebei Province: Police Confiscate 100,000 Yuan from Ms. Lu Guifen and Send Her to Trial
Police Arrest Numerous Falun Gong Practitioners and Ransack Their Homes in Laishui County, Hebei Province
Court Applauds When Case Against Falun Gong Practitioners Is Thrown Out; Practitioners Still Being Held