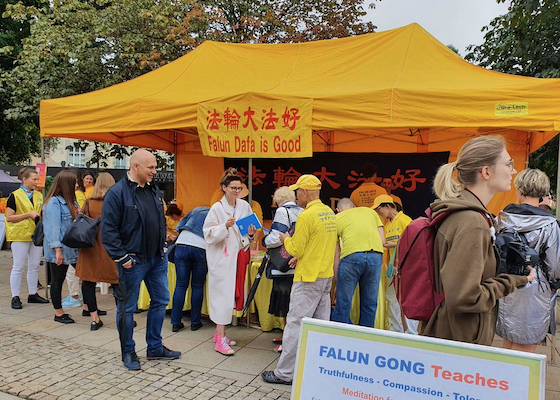 Falun Gong practitioners had a booth at the recent Warsaw Cultural Festival where they shared the practice with the public and exposed the ongoing persecution in China. People expressed strong support for Falun Gong. One woman said, "I can see a clear contrast between the good and the evil. The Falun Gong practice is beautiful and peaceful, while the suppression is brutal and overwhelming."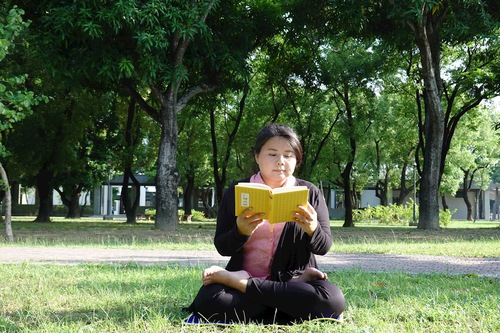 "If I didn't have cancer, there is no way I would have calmed down and thought about this [vying for money and success]," said Ms. Luo Lihui, whose battle with stage IV cancer led her to discover Falun Dafa and turn her life around. Her recovery amazed those close to her and her father often exclaims, "Falun Dafa is really awesome!"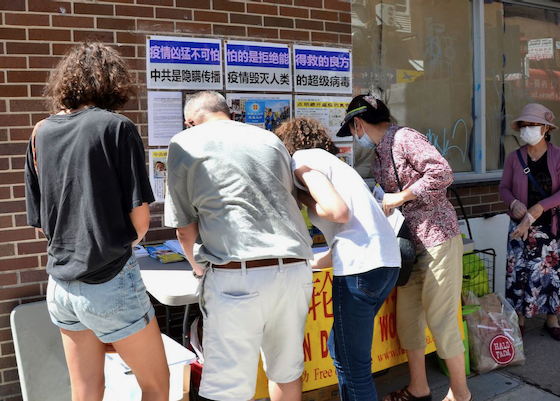 Falun Gong practitioners held banners and posters and gave speeches in Philadelphia's Chinatown to oppose the ongoing persecution of the practice in China. Many passersby signed a petition calling for an end to the regime. A state representative issued a proclamation in support of the Quitting the CCP Movement and another politician wrote a letter of support.
Mr. Zhang Chongyue was sentenced to ten years for upholding his faith. He was abused in prison and saw his health decline. He was released in August 2017 and died in August 2020, leaving behind his wife, two young daughters, and his elderly mother.
Ms. Guo Yulian was twice sentenced for a total of five years for practicing Falun Gong. She was ordered to serve time at home after her second prison sentencing in late December 2019. The constant harassment by the authorities claimed her life.
During activities held throughout August, practitioners introduced Falun Gong to the people of Nantes. Many signed a petition calling for an end to the persecution in China.
~ Parades & Other Community Events ~
~ Personal Accounts of Early Days ~
~ Clarifying the Truth ~
~ Podcasts ~
~ Imprisonment & Forced Labor ~
~ Accounts of Persecution ~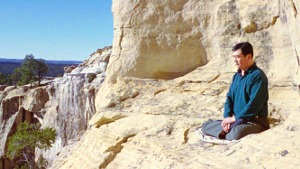 Master Li quietly watching the world from amidst the mountains after leaving New York following July 20th, 1999. (Published January 19, 2000)