Sentenced for Rescuing Imprisoned Husband, Wife Dies after Prison Abuse and Harassment Following Release
April 23, 2020
|
By a Minghui correspondent in Hebei Province, China
(Minghui.org) Ms. Zhou Xiuzhen was arrested and sentenced while trying to secure the release of her husband who had been sentenced to a 12-year prison term for practicing Falun Gong.
While her husband, Mr. Bian Lichao, was still serving time, Ms. Zhou passed away on April 19, 2020, as a result of physical abuses in the prison and subsequent police harassment after she was released on medical parole in critical condition.
Falun Gong, also known as Falun Dafa, is an ancient spiritual and meditation discipline that has been persecuted by the Chinese Communist Party since 1999.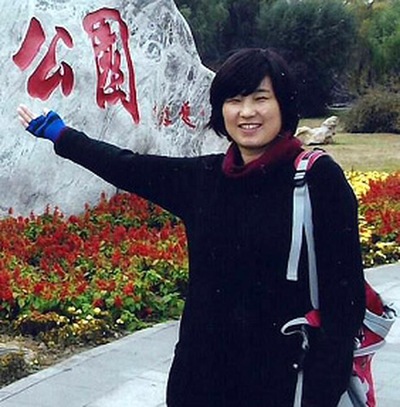 Ms. Zhou Xiuzhen
Mr. Bian, a middle school teacher in Tangshan City, Hebei Province, was arrested on February 25, 2012, and later sentenced to a 12-year prison term for his faith.
Only three months into his term at Shijiazhuang Prison, he became emaciated and developed high blood pressure. He also suffered a heart problem that the doctor said could result in his death at any time.
Deeply worried about his condition, Ms. Zhou and their daughter, Ms. Bian Xiaohui, frequented the local police station and many government agencies to seek justice for him, only to be arrested and targeted by the communist regime themselves.
After separate hearings in August 2014 by two different courts, Ms. Zhou was sentenced to 4 years and Ms. Bian to 3.5 years in April 2015.
Both served time in Hebei Province Women's Prison—Ms. Zhou was held in the 9th ward and Ms. Bian in the 14th ward.
Ms. Zhou soon suffered ascites that was caused by a liver condition as a result of the abuses.
After she was released on medical parole, she stayed at her sister's home in Langfang City, about 100 miles from Tangshan. The police followed her to Langfang and never stopped harassing her. Living with tremendous fear and pressure, Ms. Zhou's condition deteriorated further, and she was sent to the hospital for resuscitation several times.
After she later returned to her own home in Tangshan, the police kept harassing her and didn't allow her to seek medical treatment at better hospitals in Beijing.
The police also harassed Ms. Bian after she was released. After she got married and moved to Linfen City, Shanxi Province, about 550 miles from Tangshan, the police located her there and forced her landlord to terminate her lease.
The continued persecution of the family left Ms. Zhou in constant distress. She never recovered and passed away on April 19, 2020.
Related reports:
Imprisoned for Rescuing Husband, Ms. Zhou Now in Critical Condition
Falun Gong Practitioner's Wife and Daughter Prosecuted for Seeking His Release, Attorneys Protest Unfair Trials
Mr. Bian Lichao's Life in Danger; Wife and Daughter Arrested
Imprisoned Teacher Tells His Wife: "Every Time We Meet Could Be Our Last Farewell"
Falun Gong Practitioner Mr. Bian Lichao Unlawfully Tried in Court, His Wife Barred from Attending
Excellent High School Teacher Mr. Bian Lichao Illegally Sentenced to 12-Year Prison Term--Tangshan Intermediate Court Attempts to Uphold Original Verdict
Snapshot of Falun Gong Practitioners Whose Copies of Lawsuits Against Jiang Zemin Were Received by Minghui on July 15 and 16, 2015