Cancer-stricken Woman Denied Medical Parole from Prison, Family Harassed and Home Ransacked
April 23, 2020 | By a Minghui correspondent in Xinjiang, China
(Minghui.org) A 68-year-old woman who developed cancer while serving time for her faith in Falun Gong has been denied medical parole. The police recently ransacked Ms. Shen Jinyu's home and confiscated the cellphones of her husband and older daughter. Her younger daughter has been forced to live away from home to avoid being arrested for their shared faith.
Falun Gong, also known as Falun Dafa, is an ancient spiritual and meditation discipline that has been persecuted by the Chinese Communist Party since 1999.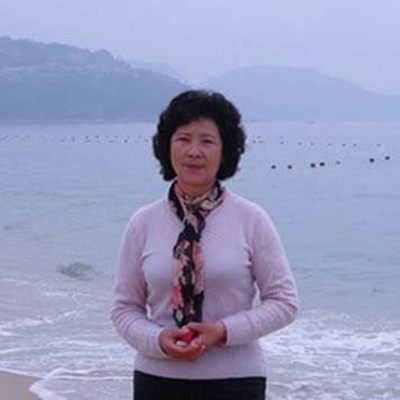 Ms. Shen Jinyu
Ms. Shen, of Yanqi County, Xinjiang Province, was arrested on September 18, 2016, for distributing Falun Gong informational materials in the neighboring province of Gansu.
She developed high blood pressure while being held in Jiayuguan City Detention Center in Gansu. A guard said to her, "If you are going to die, you should die in another place; just don't die here." The guard also put unknown drugs into Ms. Shen's food.
Ms. Shen was later sentenced to four years by Chengqu Court on August 23, 2017. Her appeal was rejected by Jiayuguan City Intermediate Court.
Less than four months after she was sent to the Lanzhou Prison in Gansu, her uterine fibroids that were cured by practicing Falun Gong recurred in March 2018, as a result of physical and mental abuse in the prison. She also suffered significant decrease in her vision. She fainted twice while taking a shower.
In 2019, the prison hospital confirmed that she has developed uterus cancer.
Her family requested to have her released on medical parole, only to be rejected by the prison and local authorities.
On March 17, 2020, the police ransacked her home and confiscated her Falun Gong books and other personal belongings. The cellphones and IDs of her husband and older daughter were confiscated. Her younger daughter, Ms. Liu Zhenling, has been forced to live away from home since.
The social security office in Yanqi County withheld her more than 100,000 yuan in pensions, citing a new regulation that Falun Gong practitioners are to be denied retirement benefits while serving time for their faith.
It was reported that the Jiayuguan City Intermediate Court is asking her family to pay 2,000 yuan in exchange for her early release. It's not clear whether they complied.
Past Persecution
This is not the first time Ms. Shen has been persecuted for practicing Falun Gong. In addition to her latest four-year term, she was given two labor camp terms for a total of four years and nine months.
In 2001, she was sentenced to 1.5 years in prison with three years of probation. The verdict came after she was detained for more than ten months at Yanqi County Detention Center following her arrest on July 21, 2000.
Ms. Shen was arrested again in July 2005 and given three years of forced labor. Guards at Urumqi Women's Forced Labor Camp ordered the inmates to beat her and shock her with electric batons. Her face was swollen and bruised. Her eyes almost popped out from the beating. She was so weak that she had to lean on the wall while walking.
Only two years after she was released, she was arrested one more time after being reported for telling people about Falun Gong. She was given one year and nine months this time. Guards at Urumqi Women's Forced Labor Camp put unknown drugs into her food and she began to have high blood pressure and poor memory shortly after.
The authorities didn't only target Ms. Shen, but also her family. The authorities constantly harassed and monitored them, leaving the family living in fear and distress all these years.
A friend of theirs was once summoned to the police station and questioned what he talked with them, after the police found that he had visited the couple at home a few times. The friend never went to their home again. Another insider told them he once saw the police using binoculars to monitor them.
Related reports:Yanqi Woman Sentenced to Prison for Fourth Time, Appeals Verdict