Missing Woman Secretly Sentenced to 18 Months and Tortured for Her Belief
March 30, 2020 | By a Minghui correspondent in Hunan Province, China
(Minghui.org) Six months after a woman was arrested and held incommunicado, her family found out that she had been sentenced to 18 months for refusing to renounce her faith in Falun Gong, a meditation practice that has been persecuted in China since 1999.
When Ms. Tang Min was released in November 2019, she was pale, some of her hair had turned gray, and she had difficulty walking. Two of her teeth were missing and she was incoherent.
Several months later, the authorities ordered her to go to a judicial office, where she was interrogated. She was told to regularly report back to them for the next five years.
While she was missing, her elderly mother often looked at her photo and cried. She also wrote letters to her daughter, telling her how much she missed her. By the time Ms. Tang was released from prison, her mother had a thick pile of letters for her.
This wasn't the first time that Ms. Tang had been persecuted for her faith. Prior to her latest imprisonment, she was arrested eight times and tortured in a mental hospital, brainwashing center, and forced labor camp.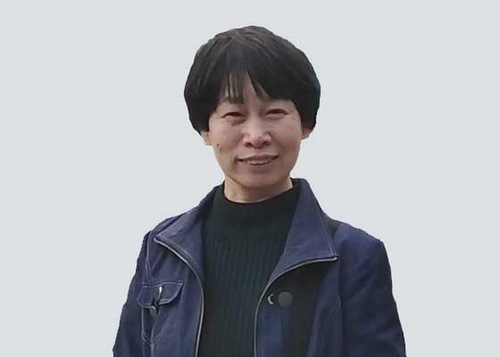 Ms. Tang Min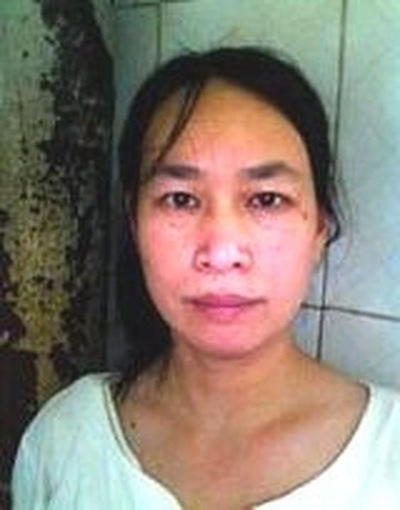 Ms. Tang in 2009
Arbitrary Arrest
The police pushed their way into Ms. Tang's home as she was heading to work on May 13, 2018. They arrested her and ransacked her place. She was held incommunicado in the Changsha City 4th Detention Center for 11 months, during which time she was secretly sentenced to 18 months. Her family wasn't notified of her arrest and was kept in the dark of her whereabouts for over six months.
Force-Fed
After Ms. Tang's appeal was denied, she went on a hunger strike in the detention center to protest the persecution. The guards force-fed her for weeks. At one time, a guard hammered her teeth with a spoon after she refused to eat. Two of her front teeth fell out. One of them was flushed into her stomach during a force-feeding.
When Ms. Tang's was brought in to Hunan Women's Prison in April 2019 in a wheelchair, she was on the brink of death. Despite her condition, the prison authorities inserted a feeding tube through her nostril to her stomach and put her in a straitjacket. Because she was unable to walk by herself, the guards ordered prisoners to carry her up and down the stairs for force-feedings.
Deprived of Water, Toilet Use, and Sleep
Ms. Tang was transferred to a tightly secured ward in June 2019. She was given very little food and water, and she wasn't allowed to take showers, wash her face, or brush her teeth. After a while in the summer, there were thick crusty layers on her face and head. Her teeth were covered with tartar.
The guards only let her use the restroom once a day if she refused to attend brainwashing sessions. She was forced to relieve herself in her pants many times and wasn't allowed to clean up.
If she didn't follow orders, the guards made her stand still with her arms next to her thighs all day long, with only a few hours of sleep each night. They beat her if she tried to stretch. Her blood circulation was adversely affected and her tendons were strained. Her feet were so swollen that she could barely fit into any slippers. She lost feeling in her feet and didn't notice even when other prisoners purposely stepped on them. Her hands were swollen like buns.
After a while, she had trouble walking and could only move in tiny steps.
Past Persecution
Ms. Tang, 54, graduated from Central South University in Changsha City, Hunan Province. Her friends enjoyed her company because she was generous, polite and humble. She worked as a librarian at Hunan University of Chinese Medicine. Every year she was recognized as one of the best employees because she worked hard.
After the persecution of Falun Gong started, she was forcibly injected with psychiatric drugs in the hospital every 15 days for five months in 2009. Her central nervous system was damaged.
After Ms. Tang was released, her employer and local 610 Office agents took her to the Changsha City Law Education Training Center on July 16, 2010. The guards attempted to pressure her to renounce her faith.
Ms. Tang was arrested again on November 26, 2011. The police beat her because she refused to reveal her name. She was later given to 18 months and transferred to Baimalong Forced Labor Camp on December 16, 2011.
Shortly after Ms. Tang was released from the forced labor camp, the police arrested her in September 2013 and put her in the Laodaohe Brainwashing Center for a month.
More than 20 police officers broke into Ms. Tang's home on August 15, 2014, and arrested her. They first put Ms. Tang in the Laodaohe Brainwashing Center and then transferred her to Changsha No. 2 Detention Center on September 2.
Related reports:
Police Arrest a Practitioner After Breaking Down Her Bedroom Door
Ms. Tang Min from Changsha City Once Again Sent to a Brainwashing Facility
Ms. Tang Min from Hunan Medical University Held In Mental Hospital