Incapacitated After Serving Seven Years for Her Faith, Liaoning Woman Passes Away
March 11, 2020 | By a Minghui correspondent in Liaoning Province, China
(Minghui.org) A Chaoyang City, Liaoning Province woman passed away on February 20, 2020 after suffering years of persecution for her faith in Falun Gong. Ms. Lin Guizhi's death came only one and a half years after the passing of her husband, who had endured tremendous mental distress due to her ordeal.
Falun Gong, also known as Falun Dafa, is an ancient spiritual and meditation discipline that has been persecuted by the Chinese communist regime since 1999.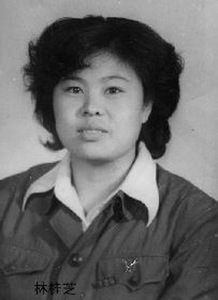 Ms. Lin Guizhi
Ms. Lin took up Falun Gong in March 1998. She credited the practice for curing her severe heart condition that often caused her to lose consciousness.
Because of holding firm to her faith, Ms. Lin was frequently arrested and harassed. Unable to live a normal life, she was forced to go into hiding, only to be arrested again on November 18, 2003.
Ms. Lin was sentenced to seven years in Liaoning Women's Prison by the Shuangta District Court in January 2004. After one month of detention at the local detention center, however, her heart condition recurred.
The prison initially refused to admit her due to her health on March 5, 2004, but they were forced by the police to take her in two months later.
The prison guards beat Ms. Lin after seeing her doing the Falun Gong exercises, fracturing her ankle.
Even with her health quickly deteriorating due to the abuse, the prison authorities refused to release Ms. Lin on medical parole, saying it was because she refused to renounce Falun Gong.
In November 2008, Ms. Lin was in critical condition and was in shock. After a physical checkup at the hospital, she was granted medical parole on November 19.
Yet when Ms. Lin's family went to the local Domestic Security Division to do the paperwork for her parole, police chief Li Guangwen refused to process the request and said that Ms. Lin didn't qualify for release.
The police later relented at Ms. Lin's family's persistence. When they went to the prison to take her home on January 14, 2009, however, the prison attempted to force Ms. Lin to write a statement to renounce Falun Gong. When she refused to comply, the prison also refused to release her.
Shortly after that, the prison authorities began to put toxic drugs into Ms. Lin's food. Some inmates also saw the guards putting the drug directly into her mouth, after she lost consciousness and went into shock due to ongoing abuse. She often appeared to be in a delirious state as a result of being drugged.
When Ms. Lin's husband visited her on September 9, 2009, she suddenly lost consciousness for five minutes. A guard told him this wasn't the worst, as she sometimes lost consciousness for half an hour or fainted six or seven times a day.
Ms. Lin ended up serving a full term and was never provided with any medical treatment.
Her condition never improved and she remained mentally disordered and incapacitated after she was released. She was only 58 when she passed away.
While Ms. Lin was serving time in prison, her husband, Mr. Zhang Zhongquan, felt helpless after witnessing the brutality against his wife but was unable to seek justice for her. The tremendous mental distress took a toll on his health. He passed away in September 2018, at the age of 56.
Related reports:
Lin Guizhi's Life in Danger after Five Years of Imprisonment
Falun Gong Practitioner Ms. Lin Guizhi Denied Medical Parole