Malongayangay, Taiwan: Raising Awareness of the Persecution of Falun Dafa at a Well-Known Tourist Destination
June 23, 2019 | By Falun Dafa practitioners in Hualien, Taiwan
(Minghui.org) Malongayangay is a well-known tourist attraction on Taiwan's east coast. Some Taiwanese Falun Dafa practitioners from Hualien demonstrated the five sets of Dafa exercises at Malongayangay on June 16, 2019, put on drum performances, and introduced Dafa to tourists.
They also set up poster boards and collected signatures calling for an end to the Chinese Communist Party's (CCP) persecution and supporting the prosecution of Jiang Zemin, the former head of the CCP who launched the persecution.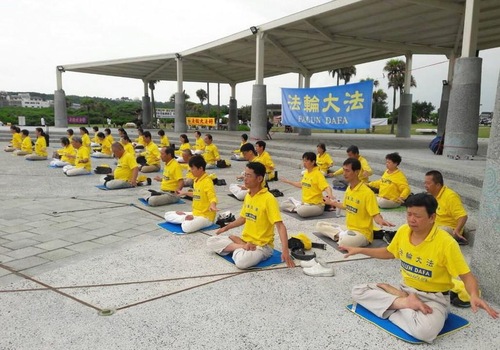 Practitioners demonstrate the Falun Dafa exercises at the seaside of Malongayangay.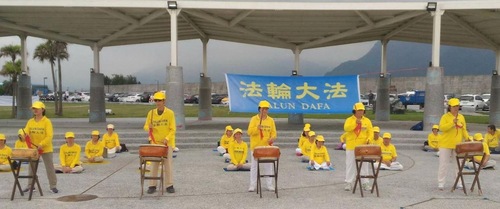 Playing drums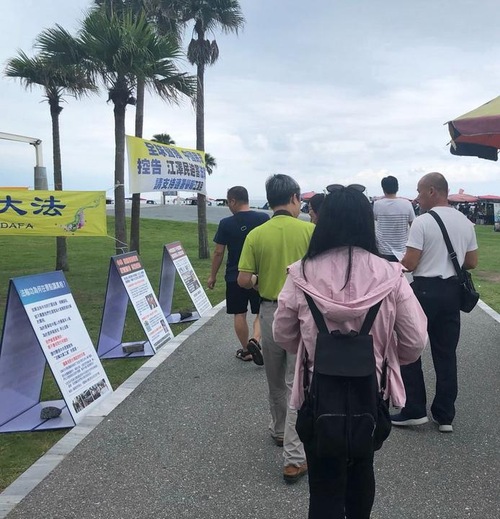 Poster boards with information about Falun Dafa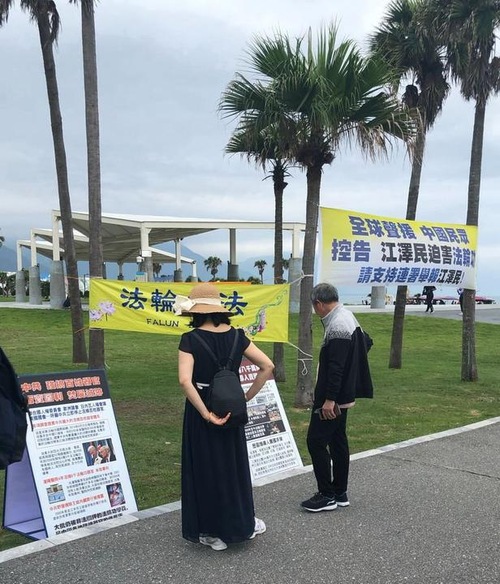 Passersby stop to learn about the CCP's state-sanctioned killing of practitioners for organs in China.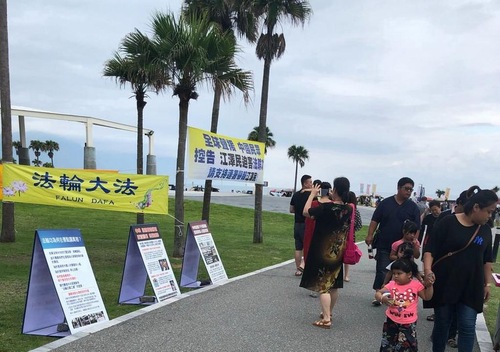 A passerby takes photos of the banner: "Global support for Chinese people's criminal complaint against Jiang Zemin for his persecution of Falun Dafa – Please sign the petition."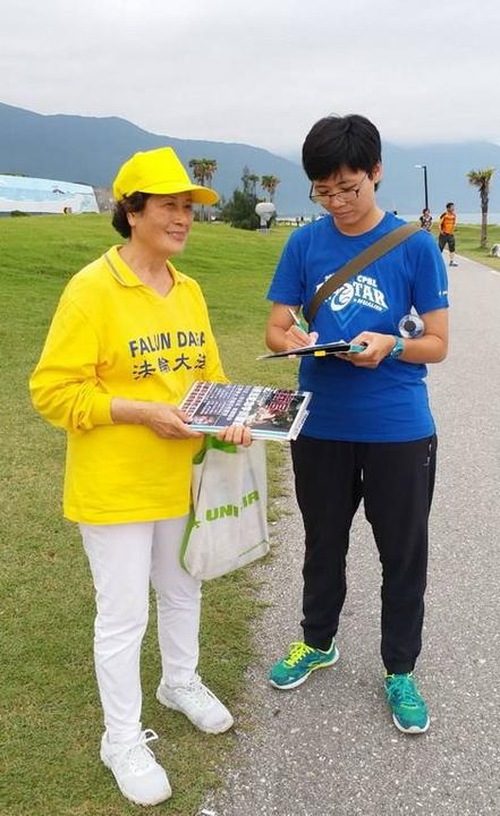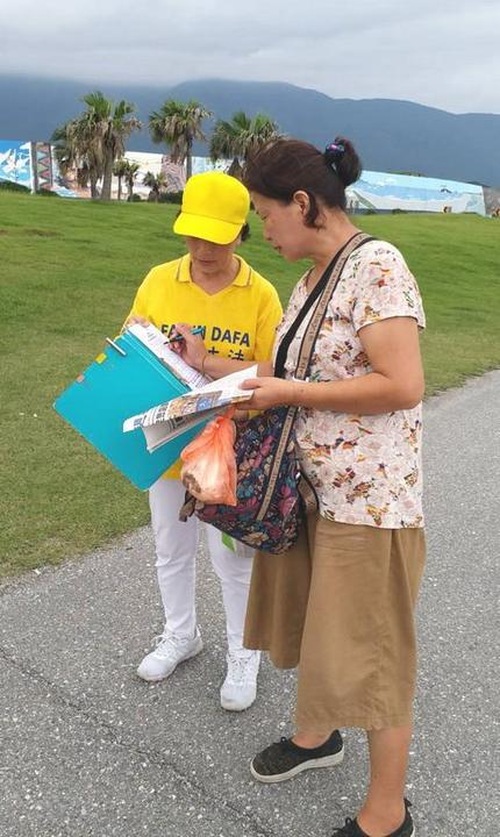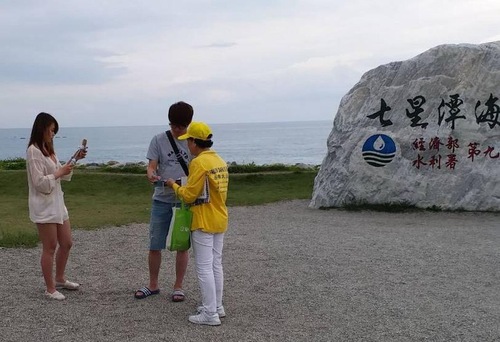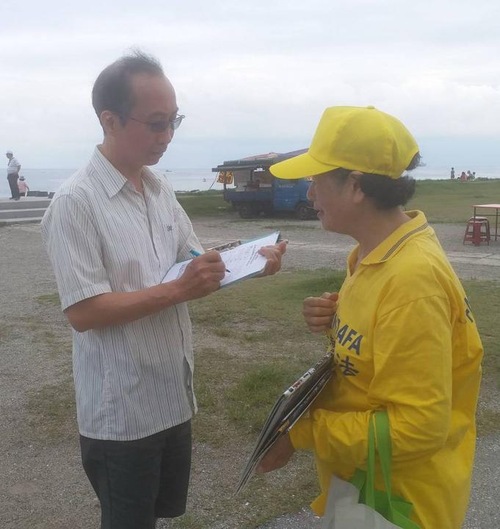 Passersby sign a petition calling for an end to the persecution.
A tourist from Taipei surnamed Wang said he had read the Epoch Times and heard of the persecution of Falun Dafa. He was very shocked. He said the CCP uses censorship to cover up the persecution and that many have been misled by its propaganda.
He signed a petition and expressed his support for Falun Dafa practitioners' efforts to raise awareness of the persecution.
A family of five from Malaysia stopped by. The son signed the petition after learning of the CCP's state-sanctioned organ harvesting from living Falun Dafa practitioners. He asked his parents to sign the petition, and both did after learning about the persecution themselves. His two brothers followed suit.