Shanghai Resident Arrested Again After 10-Year Incarceration for Not Renouncing His Faith
May 01, 2019 | By a Minghui correspondent in Shanghai, China
(Minghui.org) A 64-year-old Shanghai resident was arrested on April 24, 2019 for not renouncing his faith in Falun Gong, a mind-body improvement practice persecuted by the Chinese communist regime since 1999.
The police ransacked Mr. Zhang Qin's home and confiscated his Falun Gong books. He is now being detained at Xuhui District Detention Center.
Mr. Zhang's mother had just passed away not long ago. His father, in his 90s, is now left at home alone following Mr. Zhang's arrest.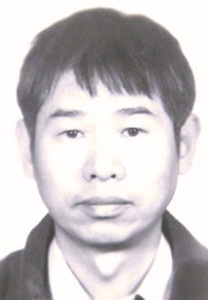 Mr. Zhang Qin
Mr. Zhang, a former quality inspection engineer, began to practice Falun Gong in 1994. His latest arrest was preceded by five prior arrests and a total of ten years of incarceration for not renouncing his faith after the persecution began.
Mr. Zhang was sentenced to four years in Tilanqiao Prison following his arrest in 2001. He was forced to sit motionless on a small stool, from 5 a.m. to 9 p.m., every day for months on end. The guards also instigated criminal inmates to beat him on a regular basis.
Not long after his release from prison, Mr. Zhang was arrested again on October 7, 2005. He was soon given one year of forced labor. He went on a hunger strike to protest the arbitrary detention, only to be taken to a local hospital, where he was tied to a bed with five ropes and force-fed for the remainder of his term. To this day, he hasn't completely regained his ability to walk due to injuries sustained from being tied up for nearly a year.
Less than three years after Mr. Zhang was released from the hospital, he was arrested on June 5, 2009 and sentenced to five years in Tilanqiao Prison. He was savagely beaten, deprived of sleep and force fed by the inmates. To prevent him from doing the Falun Gong exercises, the prison guards didn't allow him to bathe for three months during the hot summer. Then they kept his arms tied behind his back for four years. He still feels numbness in his left arm several years after the torture.
Related reports:
Mr. Zhang Qin Soon to Be Released in Hopes of No Further Extension of Imprisonment
Shanghai Tilanqiao Prison Intensifies Persecution of Engineer Zhang Qin
Xuhui District Court Officials in Shanghai Attempting to Sentence Practitioners Mr. Zhang Qin, Ms. Li Yaohua and Others
Practitioner Mr. Zhang Qin from Shanghai Illegally Arrested; His Whereabouts Unknown for Seven Months
Tilanqiao Prison in Shanghai: Alcatraz of the Orient
Related article in Chinese: