Greece: Screenings of "Letter from Masanjia" Sold Out at Documentary Film Festival
(Minghui.org) The documentary film Letter from Masanjia was screened on March 5 and 7 at the annual Thessaloniki Documentary Festival (TDF) in Thessaloniki, Greece. Both screenings were sold out, and the film's director and producer, Leon Lee, was on hand to answer questions from the audience.
The documentary tells the story of Mr. Sun Yi, who wrote an SOS letter while he was imprisoned in the notorious Masanjia forced labor camp for practicing Falun Gong.
The letter made its way to the U.S., hidden in a box of Halloween decorations Sun Yi was forced to make in the labor camp. When an Oregon mom of two, Julie Keith, discovered it in the package she bought from Kmart, news of the note went viral. The series of events eventually led to the closure of Masanjia.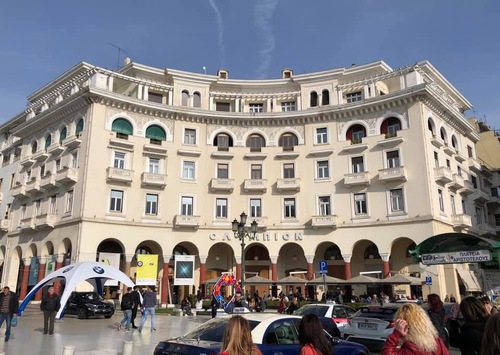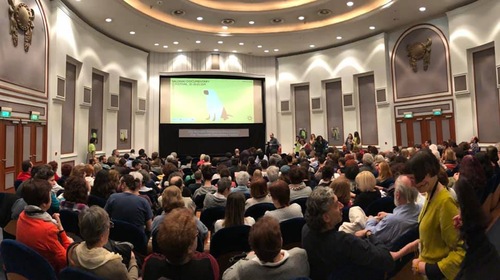 Even though Sun Yi feared for his life and his family's safety, he realized it was a chance to put a spotlight on the Chinese regime's brutality. He decided to make a film about the harsh reality of being a human rights defender in China, risking his life in the process.
Many audience members said that they were shaken to the core by the film. One woman met director Leon Lee after the screening: although she couldn't speak to him in English, she held her hand on her chest and broke into tears.
Others asked how the film could be made despite the heavy surveillance in China, how Sun Yi managed to forgive his guards, and why Western society pays so little attention to these abuses while continuing to import "Made in China" products.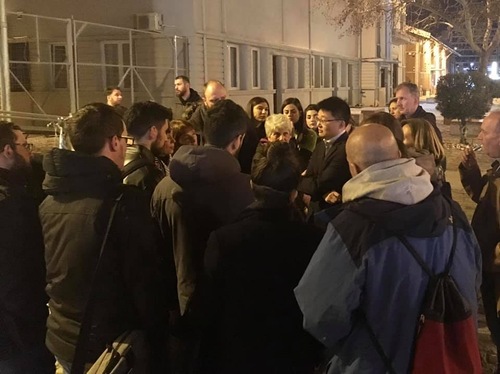 The question-and-answer session exceeded its allotted 30 minutes and had to continue outside the theater.
While walking on the street the next day, Mr. Lee was stopped twice by audience members who expressed their admiration for Sun Yi and thanked Mr. Lee for bringing the documentary to Thessaloniki.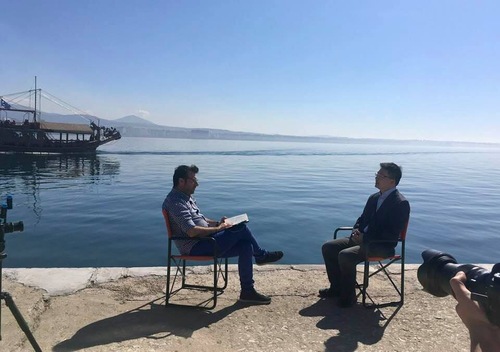 While in Greece Mr. Lee was also interviewed by TV 100, the ERT3 radio station, the Zougla news outlet, and Radio Thessaloniki, reaching a wider audience about the human rights abuses in China.