After 10 Years of Imprisonment, Gansu Man Arrested Again and Facing Trial for His Faith
November 29, 2019 | By a Minghui correspondent in Gansu Province, China
(Minghui.org) A Lanzhou City, Gansu Province resident has been detained for six months for practicing Falun Gong, a spiritual discipline that has been persecuted by the Chinese communist regime since 1999.
Mr. Han Xu was scheduled to appear in Chengguan Court on November 14, 2019. The judge canceled the hearing a few days before the scheduled time without providing a reason.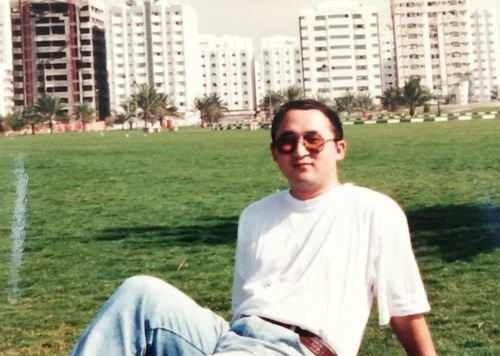 Mr. Han Xu
Mr. Han, 53, was arrested on May 29, 2019 after being reported for passing out informational material about Falun Gong. The Chengguan Procuratorate approved his arrest on June 26, 2019.
On July 31, the local police brought Mr. Han back home, ordered a locksmith to unlock his door, and installed a new lock. The police stayed at his home for about one hour. One the next day, they informed Mr. Han's family to go to the local police station to get the new key.
Mr. Han's family filed complaints against the police for breaking into their private residence. A person familiar with the case told them that Mr. Han was framed by a plainclothes officer who deceived Mr. Han into giving him some Falun Gong materials and secretly recorded him with his cellphone.
After Mr. Han was indicted, his family called Liu Baosen, the judge at Chengguan Court in charge of his case. Liu hung up the phone and refused to talk to them.
Judge Liu also refused to allow one of Mr. Han's lawyers to review his case documents. "Why do you represent such cases? The [Falun Gong case] is definitely illegal and we will for sure sentence him." he said to the lawyer.
Mr. Han used to work at the commercial department of Gansu Province Carpet Import and Export Corporation. He is proficient in four languages. For refusing to give up Falun Gong, he was once imprisoned for ten years. His workplace fired him, and his wife also divorced him.
He is currently held at Lanzhou City No.3 Detention Center.
Related reports:
After Ten Years of Imprisonment for His Faith, a Former Businessman Faces Prosecution Again
International Businessman Recounts 10 Years of Torture in Prison (Part 1)
International Businessman Recounts 10 Years of Torture in Prison (Part 2)
Proficient in Four Languages, Mr. Han Xu Is Wrongfully Imprisoned and Tortured for Ten Years for His Belief
Calling for the Rescue of Falun Dafa Practitioner Mr. Han Xu in Lanzhou City